Not that It Means Anything, But . . .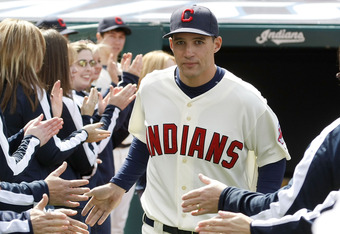 A refurbished Grady Sizemore and his AL Central-leading (!) Indians are in Kansas City today to begin a four-game series with the second-place (!) Royals. Just for fun, I looked up on Baseball-Reference how Cleveland has fared historically when starting out a season 11-4. In the nine previous instances, the Tribe has finished first only twice and three times ended up with a losing record. In contrast, plugging in 10-5 and the Royals, who started play in 1969, reveals that KC has enjoyed only one other identical beginning; the club finished in second place in 1973.
Game time at Kauffman Stadium is 7:10 pm CDT.