Following every Mets victory, the franchise's late, great radio voice, Bob Murphy, would exclaim, "And now it's time for the happy recap."
After just about four years of contributing to Right Field, this post is my happy recap. Frankly, there's a pretty good chance it will be the final post for the blog, too. I may be the last man standing here, and heck, there's no shortage of sports-related banter over at The Corner. After discussing the future with Rich, I anticipate contributing longer pieces in the weeks and months to come and hope that you'll continue to read my prose.
It's been a blast. Doing public-policy work is frequently mind-numbing, and writing about sports has proven to be a needed elixir, even as it has enhanced my writing skills. (I suspect that a fair number of NRO readers feel the same. There's only so much Obama, Boehner, and Mitt one can endure over the course of a week.)
I've submitted posts whenever the urge has arisen, drafting entries from Nationals Park, Zucker's bagel shop on Chambers Street, the Pilot gas station in South Jersey (often boasting the best prices on 93-octane in the region), an aisle seat on JetBlue headed to sunny Long Beach, an inter-city bus in the Baltics, the Caffé Nero in Istanbul's Beşiktaş neighborhood, and just last week, my hotel room in Cairo.
In Right Field's first month alone — Opening Day 2011 was the date of the maiden post — I was opining (and frequently kvetching) about, among other things, the pricing of beer at the ballpark, those who read too much into small sample sizes, fans cheering forceouts, naysayers who blindly assumed the Pirates front office had no interest in winning, and the value of the Triple Crown.
Since then, I've been accused of:
Focusing way too much on MLB at the expense of the NFL or NBA ("Guiltyyyyyyyyyy!");
Being a Mets fan (yup, since 1974);
Being a Yankee fan (How dare you!);
Bad-mouthing Derek Jeter (

breaking

: "way overrated" and "no-doubt Hall of Famer" are not mutually exclusive);
Bad-mouthing Jeff Francoeur (a super-nice guy, to be sure, but also way overrated);
Inundating readers with evil stats that take away all enjoyment of the game ("Who's Fabio?");
Being a loony left-winger (preferring a player's union to an owner-run cartel is hardly evidence of socialism coursing through one's veins), and, of course;
Doggedly defending A-Rod and other PED cheats (eh, not really, but I do find some of the outrage to be beyond the pale and occasionally wonder why amphetamine use in the decades before steroids attracts comparatively little hand-wringing).
Nonetheless, I always enjoyed the back-and-forth.
So thanks to Rich, a degenerate Yankee fan but heckuva friend, for inviting me to contribute.
Thanks too to Nick Frankovich, the tireless editor of 98 percent of my submissions. (Let's Go Tribe!)
But most of all, thanks to you for reading and sharing your thoughts with me.
Görüşürüz!
(That's Turkish for "See you on Opening Day." Well, sort of.)
Good morning.
Here are several links from the past week that will make your Monday Tuesday at the office a bit more bearable:
1986, Game 6: Buckner stays in the game 

Speaking of the Red Sox and Mets, John McNamara left in Bill Buckner in that fateful 10th inning even though he had used Dave Stapleton as a defensive substitute in all seven of Boston's previous postseason wins. Mookie Wilson's grounder went through Buckner's legs and the Mets won the game — although keep in mind the Mets had already tied it before Buckner's error . . . and the Red Sox still had a chance to win the series in Game 7. 

1986, Game 7: Too much Schiraldi 

Less remembered but worthy of its own criticism is McNamara's decision to bring in [Calvin] Schiraldi in the seventh inning of Game 7 with the score tied 3-3. Ray Knight, the first batter he faced, hit a go-ahead home run, and the next two batters singled and eventually scored. The Red Sox did have a thin bullpen that year, but Schiraldi was a rookie coming off a horrific loss in Game 6 who had also faced 16 batters in that game. Although there was a rainout between Games 6 and 7, he had probably thrown 60 to 70 pitches in Game 6. On the other hand, McNamara didn't have a lot of good choices after starter Bruce Hurst. Roger Clemens had started Game 6, and "Oil Can" Boyd, his No. 3 starter, wasn't exactly available since he was drunk and strung out on crack.
Here's another NFL-related question, posed by Craig Edwards of Viva el Birdos. If the Rams leave St. Louis, will the departure of Sam Bradford and his mates have a detrimental impact on the Cardinals in the years to come?  
​Camden Depot's Matt Perez makes the case for the Orioles to focus on run prevention, considering that the club's rotation isn't good enough to have subpar fielders playing behind them.   
Why has Joba Chamberlain not yet found a home for 2015? According to Ken Rosenthal of Fox Sports Just a Bit Outside, it isn't that no one is interested in his services:
Chamberlain remains available by his own choice — he has rejected multiple offers from teams he did not want to join, according to a source with knowledge of his thinking.

At this point, Chamberlain knows that he is unlikely to meet his goal of a two-year deal and is considering a one-year offer with a relatively low base salary and incentives, the source said. Chamberlain made $2.5 million with the Tigers last season, and finished with a 3.57 ERA in 63 innings. His adjusted ERA, however, indicated that his overall mark should have been lower.
Writing in the Hardball Times, Steve Treder looks at the history of the strikeout and suggests what MLB may wish to consider to ensure that the increase in K rates –

a "batter was more likely to strike out this year than in any other season in the long history of the sport" –

 doesn't get out of hand.   
Why might saber-friendly front offices be in favor of or agnostic about the possibility that defensive shifts may be banned or limited down the road? Russell Carleton suspects he knows the reasons.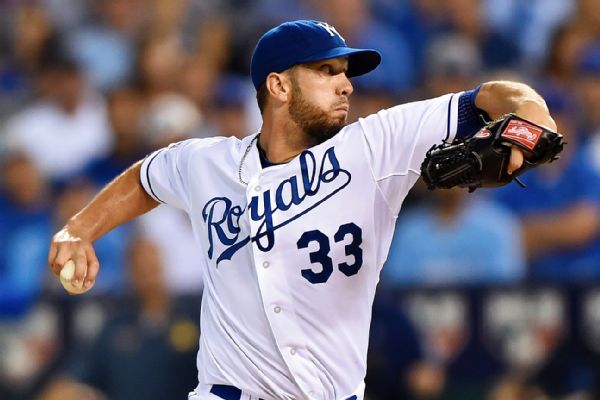 That's it. Have a walk-off week!
I had planned to postpone Reveille until Tuesday in recognition of Super Bowl XLIX but, in thinking up a post on the Big Game, expected to scribble something on this year's best and worst commercials, Katy Perry's performance during the halftime show, or the air pressure in Tom Brady's balls.
Instead, what I ultimately found myself doing was rummaging through my Twitter feed to collect an array of off-the-cuff comments in response to the decision of Seattle head coach Pete Carroll (or was it offensive coordinator Darrell Bevell?), with the Seahawks down four to the Patriots, to throw the ball on second-and-goal from the one with nearly half a minute remaining on the clock.
Here's the best of what I found:
That was the worst play call I've seen in the history of football.

— Emmitt Smith (@EmmittSmith22) February 2, 2015
I would have called a run there.

— Richard M. Nixon (@dick_nixon) February 2, 2015
Pete Carroll, the guy who RAN LENDALE WHITE ON 4TH AND 2 IN THE ROSE BOWL, pisses away the Super Bowl on that.

— Mikey in DFW (@MDWDFW) February 2, 2015
"Hey, let's not give the ball to Jordan for the game winner, let's let Bill Cartwright get a touch here." – Pete Carroll coaching the Bulls

— Tommy Beer (@TommyBeer) February 2, 2015
Who would have thought that Pete Carroll's play calling would be as good as his thoughts on 9/11.

— John O'Connell (@jacko2323) February 2, 2015
I'm just a Member of Congress, but shouldn't they have just ran it in?

— Mark Takano (@RepMarkTakano) February 2, 2015
Bob Kraft just told Belichick: "That's why I fired Pete and hired you."

— Jason Whitlock (@WhitlockJason) February 2, 2015
Pete Carroll must have gotten confused and thought he was still coaching the Jets.

— Philip Klein (@philipaklein) February 2, 2015
Here's the final WP graph; SEA peaked at 91%! Crazy. RT it if you've dug our stuff through the game; we love y'all. pic.twitter.com/7IWeRwu4Kt

— numberFire (@numberFire) February 2, 2015
Funny, that's how I thought the Browns' first Super Bowl would have ended.

— Rany Jazayerli (@jazayerli) February 2, 2015
And this one takes the "Winner, winner, chicken dinner" prize:
For the win. (h/t @CharlesFinch) RT @jaredwsmith Welp. pic.twitter.com/w99w1c5Gu7

— Ben Reiter (@SI_BenReiter) February 2, 2015
#smh, Pete. #smh.
Hall of Famer and almost certainly the most beloved Cub of all time, Ernie Banks, has died. He was 83.
When Banks left the Negro American League to join the Cubs in mid September 1953, the 22-year-old became the franchise's first African-American player. The transition was seamless, however. Banks was the club's starting shortstop for its final ten games of the '53 season and never looked back. Eventually, he would move to first base but never wore another team's uniform.
Over a 19-year career, he clobbered 512 home runs and posted a .274/.330/.500 slash line. Arguably his most prolific season at bat came in 1958, when he hit 47 long balls and posted a whopping .413 wOBA, which helped him accumulate 8.7 fWAR.
Tom Verducci of Sports Illustrated reminds us what we will remember the most about Mr. Cub:
Line up the greatest all-time marriages between a city and an athlete and if you look closely enough you will find many of them strained beneath the surface, even just a bit, by the star's ego, distance, moodiness, entitlement, or some such flaw of personality that exists on the slip side to physical genius. None of the great such love affairs were purer than the one between Chicago and Banks. You need not have qualified your devotion to him. He was a man of and for the people, not some baseball god visiting from Olympus. How fitting that Banks played his entire home career in daylight and endorsed cookies made by a company called Sunshine. The guy was a walking dose of vitamin D.

"Welcome to the friendly confines of Wrigley Field," Banks would gush during batting practice. "Oh, oh, it's great to be alive and a Cub on this beautiful sun-kissed afternoon."

And then he might add, in his signature pronouncement, "Let's play two!" The phrase became and remains embedded not just in baseball culture but also in Americana. It's how an American defines the boundless optimism, the joy of the moment at hand.

The full, amazing wattage of Banks' spirit is not that he said it all . . . the . . . time, but that he meant it all the time.
And yet, Banks never played a single postseason game, thanks to being stuck on some mediocre or lousy teams. Verducci's colleague, Rich Cohen, interviewed Banks last July and asked about the year when Ernie and his teammates finally seemed to be headed to the playoffs, until that moment when the gods changed their minds:
[H]ere I sing the ballad of '69, that terrible summer of the Manson murders, as well as the Cubs and their stunning collapse before the surging Mets. At this point it had been 24 years since the Cubs had played in a World Series. A drought, but not epic. In other words, here was a chance for the Cubs to win and for their fans to live normal lives. It's as if, in '69, two roads diverged, and the Cubs took the one less traveled by: the losing road, where misery begets misery and wearing a Cubs hat is a way of letting people know you are holier, for your kingdom is not of this world.

Many theories have been proposed to explain the disaster of '69. Some say it was all those Wrigley Field day games, which left players too much time for late-night carousing. Others say the Mets were simply better. When I asked Banks, he mentioned a single game, a single moment, that infected everything. I highlight this because, after years of reading about the Cubs, it came as genuine news. "They say one apple can spoil the whole barrel, and I saw that," Banks said. "Before going to New York to play the big series against the Mets, I went to different players on our team and told them, 'We're going to New York, and when the game is over, there's going to be more media than you've ever seen in the clubhouse, so watch what you say.' So we got to New York, and lose the first game. Don Young dropped a fly ball, and that was it. We came into the locker room. I was next to [Ron] Santo, and he just went crazy [blaming Young]. Young was so upset, he ran out. Pete [Reiser] had to bring him back. I had never seen something so hurtful." It ended up in the papers, and, according to Banks, the team fell apart. It was factions in the locker room, players at cross-purposes­ after that.

Every Cubs fan knows the rest: "We lose the games; they send out the black cat."

It's a famous picture: Santo on deck at Shea, bat on his shoulder, the cat slinking across his path. I've seen it but never knew the cat was sent out intentionally. I assumed it just emerged from the depths. "Some of our guys did feel it was done intentionally," said Banks. "Especially [manager Leo] Durocher, who was a superstitious man."
Via the New York Post:
A massive fire tore through a New Jersey apartment complex Wednesday night, leaving hundreds homeless — including Yankees radio broadcaster John Sterling.

"I think my apartment is gone," Sterling told The Post. "I won't have anything left . . . I'll have to start over, as they say."

Sterling had been out Wednesday afternoon and, when he returned, smelled smoke at the 408-unit Avalon complex in Edgewater, along the Hudson River.

"I was walking down one of the long hallways and I opened a door," he said. "The smoke was so bad, I couldn't even see. So I said, 'I've got to get out of here.' I'm just glad I'm safe and everyone else is safe." …

Sterling said he spent Wednesday night at a hotel, where he watched his home burn on the television news while talking to The Post.

"Oh, my God," he said over and over. "Oh, my God."

Sterling, the radio voice of the Yankees for the past 25 years, then grew silent, before saying, "I'm watching . . . I haven't seen this before. I haven't seen this  . . . Oh, my God. What a fire. Look at that fire. Holy mackerel."
Although hundreds were left homeless as a result of the blaze, no injuries were reported.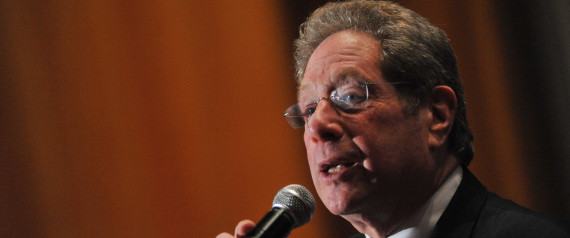 More here.
At my own web site, I wish a happy 75th birthday to perhaps the greatest sportsman (in all facets/meanings of that word) of our lifetimes, Jack Nicklaus.
Please take a look.
Herewith, a few other notes. First, to get a great sense of Nicklaus at what most people think of as his defining performance, his win at Augusta in 1986, this video is well worth watching. And this is a fine tribute to his off-the-course virtues.  
One great thing about Nicklaus as a golfer was his approachability. I got to see it several times. Once, at Congressional (I can't remember whether it was the 1995 U.S. Open or the 1997 U.S. Senior Open), there was a big rain delay right after Nicklaus drove a bit into the right rough off the sixth fairway. With the rain having stopped, organizers sent the players back to the course after a while, but then — apparently looking at radar and not quite feeling confident giving the "all clear" — took at least another half hour before sounding the horn to resume play. So there Nicklaus stood, waiting to play, with just about six or seven of us who had waited out the weather. He had a notoriously balky back, so he had us take turns holding a gallery stake that was in the ground, us pulling it one way while he used it to hold onto for purposes of his back exercises. And the whole time he kept up a constant chatter, telling us stories, cracking subtle one-liners, engaging us entirely rather than ignoring us. He didn't actually say "thank you" to us, but it seemed as if he was making an extra effort to reward us for braving the intense thunder storm and remaining on the course. 
I also was there when he officially opened the English Turn golf course that he designed just outside of New Orleans, in about 1988. He was miked up, and as he played an entire round, he would describe what he was thinking when he designed each hole and, as he looked at each shot, what he was thinking when choosing his club and deciding what sort of shot to hit. It was fascinating. But what really astonished me was his patience with some of the members of the gallery. Probably seven or eight times as he walked from shot to shot, right among the crowd walking down the fairway with him, somebody would fall in step beside him and say something like: "You know, I hit my five-irons great, but I just can't hit my seven-irons. Why would that be?" Rather than find some polite way to brush the person off (after all, how the hell could Nicklaus have any clue, without seeing somebody hit, what the swing problem was with the seven-irons?), Nicklaus would patiently come up with some answer that might at least have a chance of being helpful. ("Well," he'd say, "sometimes even though the club is shorter, some people don't inch up a tiny bit closer to the ball, so with a shorter club it means they have to hunch over to get the club down to the ground, and that messes up their swing planes. Try moving closer to the ball, even if by just a half inch." . . . Or something like that.) 
Nicklaus's graciousness on course and off was exceeded only by his still-unsurpassed excellence in competition. There was nothing like a Nicklaus charge. It had a different quality than the lightning bolts Tiger Woods would throw. With Nicklaus, it was more of a slowly gathering force, building up tension rather than unleashing fury. Watch not just the 1986 Masters, but a replay of the 1975 Masters as well, to see what I mean.
So, again, Happy Birthday to Jack Nicklaus, still young at 75.
Good morning.
Here are several links from the past week that will make your Monday Tuesday at the office a bit more bearable:
A year ago, Steinbrenner chose to blow past the $189-million luxury tax threshold after cautioning for months that it was a goal and not a mandate. But the Yankees still failed to make the playoffs, despite handing out nearly $500 million in new contracts, and Steinbrenner insisted Wednesday that the Yankees' efforts to get younger — with a more flexible payroll — are a necessity moving forward.

"You don't have to have a $200-million payroll to win," Steinbrenner said. "Particularly in New York, we do have to have marquee players. Players that people really want to come out to see, that they're excited about. But you got to have a balance of young talent, too.

"We had a couple bad years in our player development system where we just didn't have anybody coming to help. Now we do. Now they're starting to come."
When the Cardinals and Cubs meet at Wrigley Field on the evening of April 5, no fans of either team will sit above the outfield walls. According to Patrick Mooney of CSN Chicago, the bleacher renovations won't be ready by Opening Night, as Cubs management had hoped. The new target date is May 11, when the Mets arrive for a series on the North Side.
Jeff Zimmerman of Hardball Times urges new commish Rob Manfred to consider expansion. Among the reasons is the need to boost the currently anemic run-scoring environment:
Run production has dropped from from a steroid-era high of 5.1 runs per game per team in 2000 to 4.1 last season. Pitching is now the dominant force in the game. The last four times the majors expanded, runs increased as the pitching talent was spread thinner. Looking at the two seasons before an expansion of teams and the two seasons after, the average increase in runs scored per game was a third of a run. Without expansion and if things remain static, scoring will likely go even lower as pitching talent becomes more and more concentrated.

The current run environment is not horrible, but what if it gets even lower? Strikeouts are boring. They help to win games, but they make for a horrible viewing experience. Everyone digs the long ball. Maybe MLB will do something like lower the mound again or allow aluminum bats or shrink the out of control strike zone, but the concentration of talent will still exist. It is time to spread baseball out some more.
That's it. Have a walk-off week.
The Nationals have won the Max Scherzer sweepstakes.
The 2013 AL Cy Young Award winner will receive $210 million over seven years for his services.
Scherzer, who will turn 31 in July, was downright studly for the Tigers, posting both excellent traditional (W–L records of 16–7, 21–3, and 18–5) and advanced (K/BB ratios of 3.85, 4.29, and 4.00) statistics over the past three seasons. Just as noteworthy, he's been injury-free since reaching the bigs in 2008.
Jeff Sullivan of Fangraphs opines on why the Nats invested heavily in Scherzer at the expense of the club's current ace, Jordan Zimmermann, who is entering his walk year:
[Scherzer has] done all this in the American League, and in the AL Central. In 2013, Scherzer's average opponent had a 96 wRC+. Last year, his average opponent had a 100 wRC+. Two years ago, Jordan Zimmermann's average opponent had an 89 wRC+. Last year, 91. Zimmermann works as a stand-in for most Nationals pitchers, here. Scherzer's put up big numbers against higher-quality competition. Zimmermann's been real good, and Strasburg has also been real good, but their numbers have largely come against relatively inferior competition, so that could be one more reason why the Nationals were willing to commit to Scherzer long-term. With Washington, he could reach another level. Alternatively, he could just have a more gradual decline.

As far as the immediate is concerned, the Nationals have another No. 1. It's looked, at times, like they might try to subtract from the present to add to the future. This would be the opposite of that, an example of a team loading up to win right away. And there's another reason why the Nationals would've been willing to do this — the team still has never won a playoff series since moving from Montreal. The Nationals were already in position to win the NL East rather comfortably, but this improves both their division odds and their World Series odds, as Scherzer joins a top-heavy roster one could see steamrolling through a few weeks.
In contrast, Fox Sports Just a Bit Outside's Rob Neyer has a considerably less positive view on the acquisition:
[I]t seems to me if the Nationals are going to get better, it'€™s got less to do with Max Scherzer than who'€™s playing second base this spring. Because however good Scherzer is, he'€™ll be little better than whomever'€™s spot he gets. Which is why any talk of the Nationals suddenly becoming some sort of SUPERTEAM is at least mildly overblown.

Now, we might grant that while the Nationals won'€™t improve much (and probably not at all) in 2015, we might also agree that having Scherzer under contract for the long term is one hell of a start toward having the best team in the National League East for a few more years. But Scherzer instead of Zimmermann? This seems like a scheme cooked up by a certain SUPERAGENT. Since there'€™s little reason to think Scherzer will actually be any better than Zimmermann over the next (say) seven years. Sometimes we covet what we don'€™t have, and take for granted what we do have.
While I agree with Sullivan that, going forward, Scherzer is more likely to perform better than Zimmermann, Neyer is correct that the Nats mustn't neglect an up-the-middle position on the diamond. The recently acquired Yuniel Escobar, who hasn't played an inning at shortstop since 2007, looks way more like a stopgap measure than an ideal solution. If Washington general manager Mike Rizzo tries to deal Zimmermann in the coming days, will he look for a return that addresses that need?
Is Scherzer worth $210 million, though? ESPN Insider Dan Szymborski thinks so:
By Baseball Reference's measure, Scherzer has been worth 12.7 WAR during the past two seasons, behind only Kershaw and Chris Sale, and neither of those two is remotely available on the market. Scherzer's résumé of being a top pitcher is even a bit longer than that; the Silver Hammer's 3.74 ERA in 2012 for the Detroit Tigers hid the fact that his strikeout rate that season jumped by nearly 40 percent, punching out 11.1 batters per nine innings after being at 8.0 the year before. That's the sign of a pitcher who's about to master the art of making hitters cry.

The ZiPS projection system agrees with this reasoning, predicting Scherzer will fit at the top of the Nats rotation with a 2.64 ERA in 204 1/3 innings, for a 144 ERA+ and 5.9 WAR.

All told, assuming $6 million per WAR in 2015 and 5 percent growth in the number, ZiPS forecasts Scherzer's value at $210 million for the next seven years. And in characteristic projection system fashion, it's not even being particularly exuberant in its assumptions. Scherzer has beaten 5.9 WAR each of the past two seasons, and ZiPS expects a mean projection of 200 innings for the first two years of the new deal. There's a lot of money in baseball right now, and Scherzer is just that good.
Over at Baseball Think Factory, the headline of this morning's post read, "ESPN: Lucroy Heads to Washington."
Naturally, that sent my mind racing, mostly centering around the thought, "No ####### Way!!!" Why on earth would any team not overseen by Billy Beane ship off a bona fide MVP candidate and face of the franchise?
For those of you just emerging from a lengthy stay in your local biosphere: Jonathan Lucroy, who is entering his age-29 season, last year posted a .301/.373/.465 slash line and posted a 6.3 fWAR. He's one of the best pitch framers in the business. Perhaps most important of all, Lucroy's dirt cheap, considering what he brings to the team; Milwaukee will pay him $3 million this season, $4 million in 2016, and holds a $5.25 million team option for 2017. In contrast, Yadier Molina will rake in $15 million in 2016 and Buster Posey will take home $16.5 million.
Anyway, the headline had been deliberately tweaked to make our heads spin. In fact, Lucroy won't be receiving pitches on South Capitol Street, at least not with a curly "W" logo on his cap:
It's not often that a ballplayer gets to attend a State of the Union address to Congress as the guest of a U.S. senator.

So when the office of Sen. Ron Johnson of Wisconsin called with an invite to sit in on President Barack Obama's speech next week as recognition for the All-Star's charitable work, Lucroy accepted the opportunity.

"Huge honor," Lucroy said in a phone interview from his home in Louisiana. "I'm going to do something not a lot of people get to do. I'm going to do something or see something that a lot of people won't be able to watch or see." . . . 

A fan favorite in Milwaukee, the 28-year-old Lucroy makes regular visits to Children's Hospital of Wisconsin, and has served as a spokesman for the Muscular Dystrophy Association and Brewers Community Foundation charitable activities.

Lucroy is especially active with organizations associated with the military and veterans, including the Honor Flight Network, which brings World War II veterans to Washington. Lucroy met Johnson's chief of staff during an Honor Flight visit from Milwaukee in November.

Lucroy said causes related to veterans became especially important after his best friend from college, John Coker, was wounded when he was shot during an ambush while serving in Afghanistan.

"When I heard about that, it became personal to me," Lucroy said.

"You walk around Arlington National Cemetery, you'd be humbled," he said. "It's one of those things that I take it serious. I take it personal. I want them to feel important. I want them to feel good."

In a statement, Johnson called Lucroy "an even bigger hero off the field: He is using his baseball fame to highlight some great Wisconsin charities."
(As an aside: I take it everyone noticed that there's no mention in this feel-good article of Johnson's party affiliation. Hmmm, I wonder why.)
Okay, Brewer fans, please return your jaw to its upright position.
More here.
Good morning.
Here are several links from the past week that will make your Monday at the office a bit more bearable:
The A's had no capable everyday middle infielders on their roster for 2015, and in one fell swoop, they add two of them — a net gain of five or six wins for the major league team with even a conservative forecast. Zobrist has been one of the best players in baseball for the last six seasons. While he was never a highly ranked prospect because of an awkward swing that couldn't produce any power, he reworked his hitting mechanics after he was traded to Tampa Bay and averaged 37 doubles and 19 homers per 162 games since becoming a regular during the 2008 season. He's a patient, high-contact hitter, more likely to hit 40 doubles and 10 to 12 homers in Oakland than to rediscover his 20-homer peak, and he's an above-average defender at second base who can fill in anywhere else on the diamond except behind the plate and on the mound. He makes $7.5 million in 2015, the last year of what has to be one of the best value contracts for any team in MLB history, and even if he's worth just 5 WAR — which would be a bad year for him — he'll be worth several times his salary and is a huge boost over any in-house option the A's already had. . . . 

Tampa Bay needed to sell Zobrist to the highest bidder anyway, and getting a future regular in Daniel Robertson is about the most they could have hoped for in such a deal — with a very good chance that Robertson becomes an above-average regular or better thanks to his skill set at the plate. Robertson was a sandwich-round pick in 2012 thanks to a promising hit tool and ability to play somewhere in the infield; he took a big step forward in the high-Class A California League, playing in one of the league's more neutral parks in Stockton, hitting .310/.402/.471 and improving as the season went on. Robertson has a short, direct swing, starting with an open stance and barely transferring his weight. He doesn't have much rotation in his swing and is likely to be a line-drive hitter with below-average power, making a lot of contact and getting on base at a high clip given his strong walk rates so far in pro ball. He's a 40 runner, and his footwork isn't good enough for shortstop, but he has the arm for third base and the hands to play third or second.
That's it. Have a walk-off week!