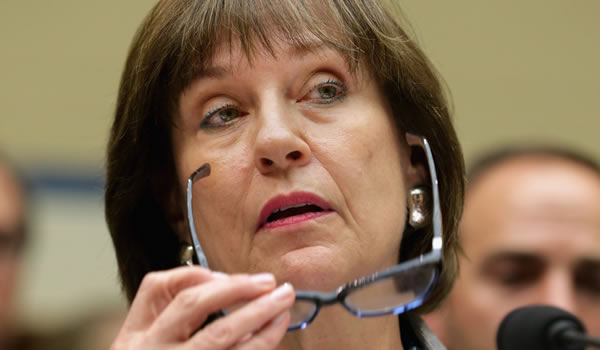 The IRS's claim that it lost the e-mails of multiple key employees, at precisely the moment that Congress began looking into the agency's unethical and illegal political persecutions, challenges even the most credulous mind.
It is very difficult to permanently destroy an e-mail even if you are trying to do so. The proposition that a few hard-drive crashes, which conveniently afflicted the computers of those involved in the agency's targeting of conservative groups, would permanently wipe out those e-mails beyond recovery beggars belief. Half the strip malls in this country have electronics stores that will, for a fee, recover information from a damaged hard drive. Assuming that the drive in question was not, say, smashed to bits with a sledgehammer and then nuked in a microwave, the information on it should be recoverable.
Beyond that, e-mail is a network function; copies of communications are generally available from multiple locations. It is not an IRS e-mail server that is alleged to have crashed, but the individual computer used by Lois Lerner, who ran the IRS unit responsible for tax-exempt organizations and is at the center of the agency's campaign of harassment and intimidation of conservative groups. The IRS claims that it wipes its servers clean every six months and that its backup method is — and we are not making this up — having employees print out their e-mails for filing. The missing e-mails from Lerner run to about 50,000, and the IRS has nearly 90,000 employees — is the agency really filing away 4.5 billion printouts every other year? Perhaps in a federal warehouse like the one at the end of Raiders of the Lost Ark?
And beyond that, the IRS has a legal obligation to retain e-mails and other documents, and it is difficult to take seriously the proposition that fulfilling that legal obligation would be left to chance. In earlier congressional testimony, former IRS commissioner John Koskinen confirmed that agency e-mails are stored on backup servers.
And beyond even that, this administration is infamous for its attempts to evade examination of its e-mail records: EPA administrator Lisa Jackson went so far as to cook up a phony e-mail account – under the comical name "Richard Windsor" — to cover her tracks.
The IRS's version of events heaps implausibility upon implausibility upon implausibility. And given the agency's well-established history of dishonesty regarding its political persecutions — Lerner's staged press-conference questions, misleading of congressional investigators — the possibility that the agency's executives are flat-out lying to Congress and to the public cannot be discounted.
The matter at hand is a serious one. While IRS employees were openly campaigning for Barack Obama on agency time — a violation for which a handful were given largely symbolic reprimands — the very branch of that awesomely powerful law-enforcement agency charged with handling the affairs of nonprofit and tax-exempt groups was illegally targeting organizations based on their political affiliations while Democratic elected officials, Michigan senator Carl Levin among them, hectored the agency to do more.
This was not a lapse in judgment or a series of unfortunate events. This was an organized campaign to use IRS resources — including its ability to launch criminal prosecutions — for political purposes. We know from other Lerner e-mails that have been released that the IRS was, at the suggestion of Rhode Island Democratic senator Sheldon Whitehouse, looking for a way to "piece together" a criminal case against the groups it was targeting. Lerner and lawyers at the Justice Department discussed coordinating with the Federal Election Commission in this crusade. It is worth noting that the "crime" with which Lerner et al. wanted to charge those conservative nonprofits was failing to adequately disclose what political activities they would be engaged in — even though under the law they are explicitly permitted to engage in political activity.
We have no doubt that Lois Lerner's hard drive has in fact been compromised. We'd be shocked if it hadn't been. Goodness knows what else is being done with evidence while Congress proceeds at its customary majestic pace. The question here is not only the crime that has been committed but whether there is a crime in progress.