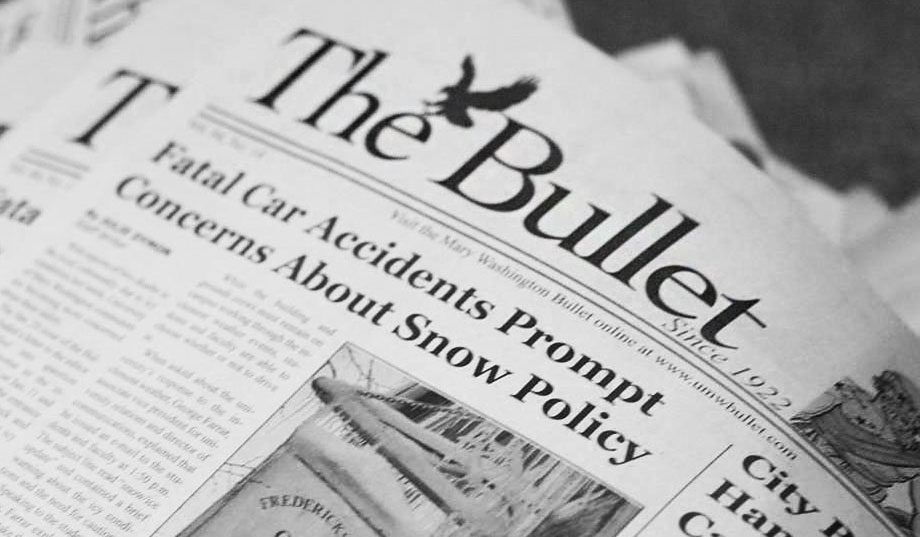 The University of Mary Washington's newspaper is changing its name after 96 years.
A Virginia university has decided to stop calling its newspaper "The Bullet" over concerns that the name was so insensitive and inappropriate that it could even make people violent.
The University of Mary Washington's 96-year-old newspaper will now be called The Blue and Gray Press.
"The editorial board felt that the paper's name, which alludes to ammunition for an artillery weapon, propagated violence and did not honor our school's history in a sensitive manner," newspaper staff said in a release issued Monday.
"The board intends to remain faithful to the history our university stands upon, and we continue to honor this history both in a respectful and meaningful way."
The new name refers not only to the school's colors, but also to the colors of the uniforms worn in the Civil War. The university is located in Fredericksburg, where two of Civil War battles were fought — the first a decisive Confederate victory and the second a narrow and costly win for the Union.
The first edition of The Blue and Gray Press will be published on Sept. 4.
— Katherine Timpf is a reporter for National Review Online.