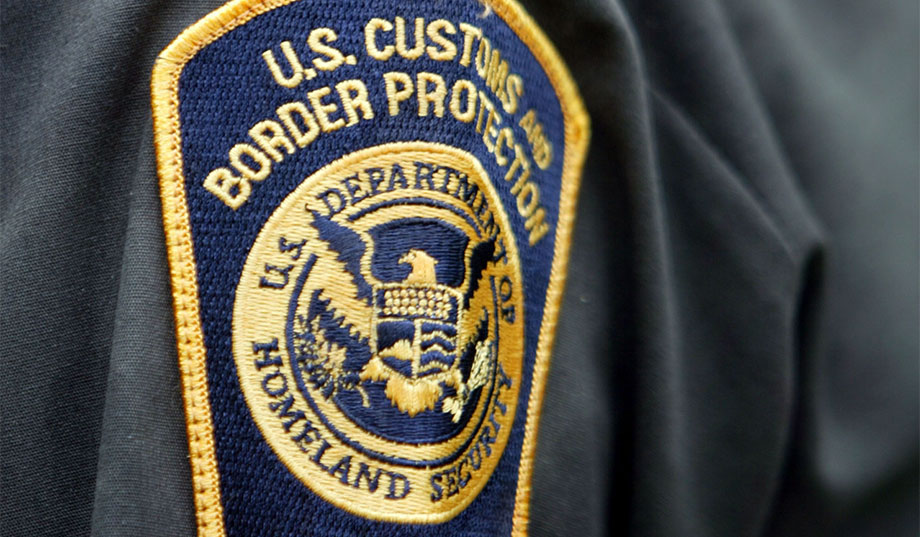 When Ron Zermeno warned of the secret relocation of illegal immigrants, CBP disciplined him.
A whistleblowing Border Patrol agent alleges that the Department of Homeland Security ignored health and safety concerns in attempting to transport illegal immigrants to a facility in Murrieta, Calif., the site of a high-profile confrontation between DHS and local citizens this past summer.
In a whistleblower disclosure document obtained by National Review Online, the agent alleges that the federal government knowingly transported illegal immigrants to facilities that were unequipped to process them; disregarded repeated warnings from a Border Patrol agent about the public-health risks posed by the immigrants, many of whom were suffering from infectious diseases; rejected multiple offers of assistance from local officials; and suspended law-enforcement operations at part of America's southern border while denying a congressman's repeated requests for information about the government's plan to process the immigrants and about the startling events unfolding in his district.
Murrieta, a suburb of San Diego, became a flashpoint in the national immigration debate when dozens of residents gathered in the streets to protest the federal government's decision to relocate hundreds of illegal immigrants from the Rio Grande Valley in southern Texas to their town. Buses of Central American immigrants and unaccompanied migrant children were met by local protestors demanding the enforcement of immigration law. And the agent alleges that the Border Patrol sent officers under cover to infiltrate their activities, too.
The whistleblower disclosure was filed by Border Patrol agent Ron Zermeno, the health and safety director of National Border Patrol Council Local 1613. Zermeno writes in the disclosure about how, as early as May of 2014, when he learned of the government's plan to relocate the immigrants, he began raising the alarm, reaching out to Border Patrol management, local officials, and a congressman. He gained no ground with these warnings, he says. He also spoke with NRO and other media about his concerns but was disciplined — for the first time in his decades-long career — for allegedly exposing sensitive law-enforcement information to the press. Zermeno declined to comment for this story.
His disclosure suggests that while the images coming out of Murrieta showed American citizens fighting the arrival of illegal immigrants, the confrontation would have been avoided entirely if only the federal government had heeded the warnings of its employees. Zermeno says in the document that on May 7, he received word from a senior agent of the federal government's plan to send 140 illegal immigrants every 72 hours to the Murrieta Border Patrol Station, despite its inability to accommodate their arrival. His disclosure says he was concerned for the safety of the agents because of reports that the detainees would be carrying infectious diseases, scabies, and lice. The facility could not safely house the incoming women and children, he writes.  
But the senior agent, according to Zermeno, said that immigrants would nonetheless be processed and then released to the community, and that the directive was "concealed for unknown reasons."
Information about the plan to ship illegal immigrants to Murrieta was concealed from not only the public, Zermeno asserts, but also lawmakers.
Zermeno writes that he expressed his concerns for the health and safety of the agents and detainees to a staffer for Representative Ken Calvert (R., Calif.). The staffer then tried several times to reach San Diego Border Patrol management but never received a call back. Calvert tells NRO that the Department of Homeland Security did not disclose their plan to him or his office, but he confirms that Zermeno did speak with his office before the illegal immigrants arrived.
"We got a phone call a couple of days beforehand from Zermeno — he's the one that informed us," Calvert says. "Maybe that's one of the reasons he's in trouble." Other Border Patrol agents also spoke with him privately and appeared fearful of retribution from the federal government, Calvert says.
Zermeno told Calvert's staff that relocating immigrants to Murrieta would have dramatic and startling consequences: Shifting Border Patrol agents from their posts policing the dangerous I-15 corridor would effectively require the suspension of all law-enforcement operations on a vulnerable stretch of the border.
"We would not be able to intercept or prevent Transcontinental Criminal organizations that use the I-15 corridor to transport illegal contraband Northbound and the proceeds from that contraband going Southbound," Zermeno writes.
The Interstate-15 corridor extends north from San Diego in a region heavily trafficked by drug cartels. In April, federal officials announced the discovery of two tunnels beneath San Diego used by cartels, and revealed that they had thwarted a multimillion-dollar drug-smuggling operation, according to the Los Angeles Times. Victor Clark-Alfaro, a San Diego State University professor and director of the Binational Center for Human Rights in Tijuana, Mexico, told NRO in July that the area is controlled by the Sinaloa Cartel, a global criminal organization with a reputation of brutally beheading its enemies.
The suspension of law-enforcement operations on the I-15 corridor, Calvert says, posed a grave danger to his constituents. "Word gets around pretty quickly with the drug guys," he says. "They're not stupid. [They] say, 'Hey we got a free pass here, come on let's truck as much of this crap as we can.'"
Calvert is not the only federal lawmaker to have been denied information about the influx of immigrants to their states. Representative Jim Bridenstine (R., Okla.) made national headlines after he was locked out of a federal facility housing unaccompanied alien children in July, and the federal government has largely kept quiet about where it is housing the immigrants who are coming over the border. Several governors have said they learned of immigrants' arrival in their states from news reports rather than from federal authorities.
Zermeno says in his disclosure that the order to relocate Central American immigrants to Murrieta was suspended and reinstated twice. On June 27, it was reinstated for the second time, he writes, with the first group of 140 illegal immigrants set to arrive on July 1. Murrieta mayor Alan Long says he was notified that the order would be reactivated on the afternoon of Friday, June 27. Long tells NRO that he resisted the order in its first two iterations and expected he could continue to do so successfully. The Murrieta facility was not equipped to house or process the immigrants: "There were no beds, there was no cafeteria, there was no place to make food," Long says. "It was a room with steel benches, a toilet and a sink next to it — all open. Modest rooms could probably fit maybe 30 people each cell." As a result, county supervisor Jeff Stone offered the use of a fully staffed mobile hospital; Stone tells NRO that the hospital would have conducted health screenings, treated children for communicable diseases, and immunized them. But federal officials rebuffed his offer, saying it would take too long to approve the facility and would also raise legal concerns about vaccinating foreign children.
Approximately 420 immigrants arrived during the first two weeks of July. Nearly a third were diagnosed with scabies, many more were carrying infectious diseases, others had unknown illnesses, and at least one child — who was observed coughing up blood — was diagnosed with tuberculosis, Zermeno writes. Approximately five Border Patrol agents contracted scabies from illegal immigrants who were later released to the public. Zermeno found vomit and soiled sheets strewn on the floor of a holding area and mothers reusing dirty baby bottles.
"All this could have been avoided with proper planning and protocols established," Zermeno writes. "When I exposed these incompetent managers to government officials and the public, they proposed discipline on me, in retaliation."
Federal officials were also eyeing the Murrieta protestors with suspicion, according to Zermeno, who writes that a Border Patrol official told other union officials (though not him) that Border Patrol agents dressed in plain clothes had been ordered "to infiltrate the citizens who were having a rally on the public street across from the Murrieta Border Patrol Station." Zermeno expresses concern that Border Patrol management, in seeking to gather intelligence on law-abiding U.S. citizens, was overstepping its authority.
Zermeno filed the complaint with the Office of Special Counsel, which has not responded to NRO's requests for comment. The government's response to Zermeno's case could affect the willingness of other agents to share information. By signing the disclosure, Zermeno agreed that any false statement or concealment of a material fact would constitute a criminal offense punishable by imprisonment of up to five years, a fine of up to $10,000, or both. Zermeno has worked with the Homeland Security and Governmental Affairs Committee staff of ranking Republican senator Tom Coburn (R., Okla.).
A number of individuals who work at the Department of Homeland Security have contacted the senator's office to share information, and they now fear retribution for having done so, according to a letter Coburn wrote to DHS secretary Jeh Johnson, which NRO obtained. "A culture of retaliation continues to permeate throughout DHS, specifically the Border Patrol, and I ask that you work with me to correct this," Coburn wrote. "Viewpoints and information from individuals should not be thwarted." 
The U.S. Customs and Border Protection agency did not immediately respond to NRO's request for comment.
— Ryan Lovelace is a William F. Buckley Fellow at the National Review Institute.