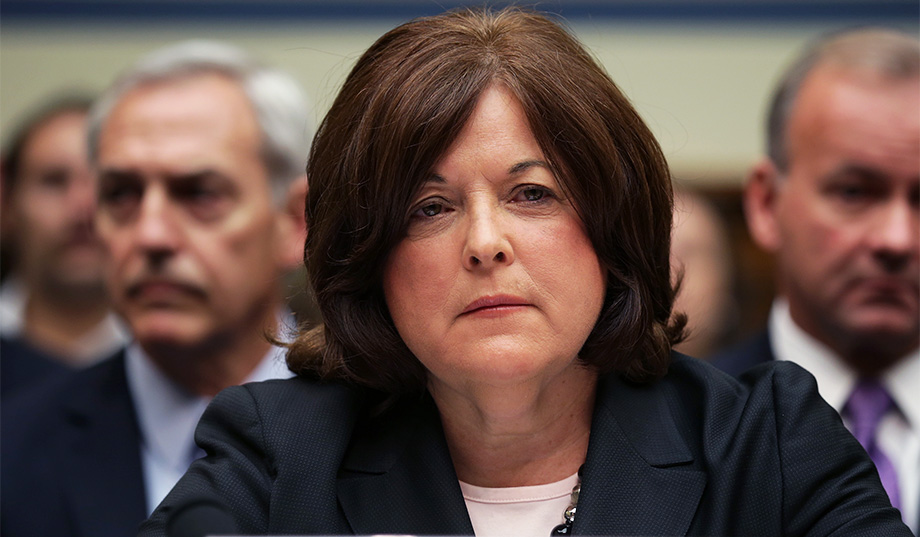 On the contrary, Julia Pierson was a victim of her own incompetence.
Accountability has never been a strength of the Obama administration, so Julia Pierson's comparatively speedy exit from her post as director of the Secret Service is surprising. 
But not to the liberal blogosphere, which has been quick to comprehend her ouster: Pierson is the victim of institutional sexism. Of course.
Charles Clymer, a writer for the Huffington Post and PolicyMic (who says that "feminism saved my life, [and] I mean that literally"), tweeted that Pierson's resignation was "justified, but my fear is that she is being used to cover up the failures of the men below her. Not okay."
"We have seen a long history of women leaders taking the fall for the failures of men," he added. "Remember Susan Rice, anyone? Explain that to me."
It makes for an interesting twist, then, that, according to the New York Times, fence jumper Omar Gonzalez "overpower[ed] a female Secret Service agent inside the North Portico entrance" during his romp through the White House. Is that one of the "men" for whom Pierson is taking the fall? By the next morning, the New York Times had purged the agent's sex from its story. The Washington Post did likewise. Naturally, many applauded the removal of this "irrelevant" detail.
Some critics contend that Pierson's sex alone explains her downfall. At The New Republic, Bryce Covert, economic policy editor for ThinkProgress, spots an all-too-common anti-woman plot at work:
It's probably not pure chance that Pierson, who held that position for just a year-and-a-half, was a woman. Time and again, women are put in charge only when there's a mess, and if they can't engineer a quick cleanup, they're shoved out the door. The academics Michelle Ryan and Alex Haslam even coined a term for this phenomenon: They call it getting pushed over the glass cliff.
Playing armchair psychologist, Covert speculates that the trend likely has something do with the fact that women "have qualities associated with cleaning up messes." So by Covert's account, Julia Pierson became Secret Service director because she had a whiff of Cinderella about her.
But Covert leaves out a crucial detail: Pierson was not the first pick for the position. The New York Times reported on Thursday that, following revelations that the president's security detail made liberal use of prostitutes during a trip to Colombia in 2012, a scandal that occasioned director Mark Sullivan's resignation, the White House initially offered the job to former Secret Service official David O'Connor. O'Connor, head of global security for Bain Capital, was known as "the dean of discipline" during his tenure at the agency — a seemingly appropriate pick for an agency in dire need of a stern hand. Yet while extending O'Connor the position, the White House "uncovered an incident in the mid-1990s in which he had been accused — and ultimately cleared by the Secret Service — of using a racial slur." O'Connor declined the offer. Only after that did the White House turn to Pierson — hardly an active campaign to push her over the "glass cliff."
Julia Pierson was not a scapegoat for male subordinates, nor was she a victim of her supposed aptitude with a broom. She was a victim of her own incompetence. During her tenure, an armed man jumped the White House fence and made it well inside the White House before being apprehended — by an agent who was not even on duty. A few days earlier, a private security contractor with a gun and a criminal record was allowed to stand beside the president of the United States in an Atlanta elevator. The Secret Service is plagued with problems, many of which precede Pierson's tenure, but under her supervision, the president was at significant risk on multiple occasions. Her job was to make sure that did not happen. She failed, so she had to go.
You know, just like Susan Rice.
— Ian Tuttle is a William F. Buckley Jr. Fellow at the National Review Institute.