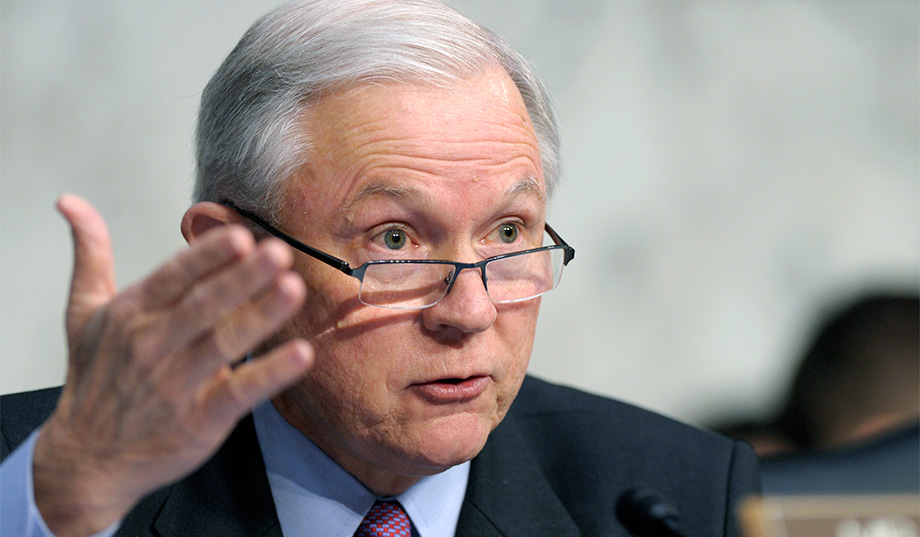 One of the best advocates Republicans and conservatives have had on Capitol Hill for years has been Senator Jeff Sessions of Alabama, now the ranking member of the Senate Budget Committee. It's unfortunate that there's a chance he will not become chairman of the Budget Committee next year.
Sessions might get bumped from the chairmanship by Senator Mike Enzi. The two entered the Senate the same year, 1997, but Enzi technically holds seniority over Sessions with regard to committees, having gotten the upper hand in the drawing of lots when they entered the body.
Far be it from us to question seniority, but Senator Sessions has had a great deal of practical experience and success on the Budget Committee. Senator Enzi has gotten his votes right, but Sessions has distinguished himself with his passion for key conservative priorities and has proven himself capable of communicating public arguments in their behalf.
He has a track record of real success, as ranking member of the Judiciary Committee and now the Budget Committee. In 2007 and 2013, his relentless opposition — including floor speeches, reports, and other acts of public and private advocacy — played a central role in defeating so-called comprehensive immigration reform. On the Judiciary Committee, he mustered substantial opposition to President Obama's Supreme Court nominees, something predecessors had not managed to do in similar circumstances.
He has done an exceptional job on budget issues, explaining complicated fiscal matters to voters and colleagues. In particular, Sessions unremittingly attacked his Democratic counterparts on the Budget Committee for not writing or releasing a budget on their own, as the law required. After more than 1,000 days of lassitude, Senator Patty Murray finally relented: Sessions forced the party of tax increases and debt accumulation to go on record as such by passing a budget resolution. The senator has also made a priority of welfare reform, applying research and rhetoric to push for conservative, work-focused approaches to social spending.
At times, Sessions may have rankled feathers on K Street and in some chambers of power. His tone is unabashedly populist, and he is a dogged defender of the American worker. It certainly seems, however, that the Republican party and Congress could use a good deal more of this, not any less.
The Budget Committee is about to become a great deal more important when Republicans take control of the upper chamber in the 114th Congress. Both bodies will have to write budgets and likely agree to a government-funding plan with President Obama. Senator Jeff Sessions should have the chance to lead that effort.