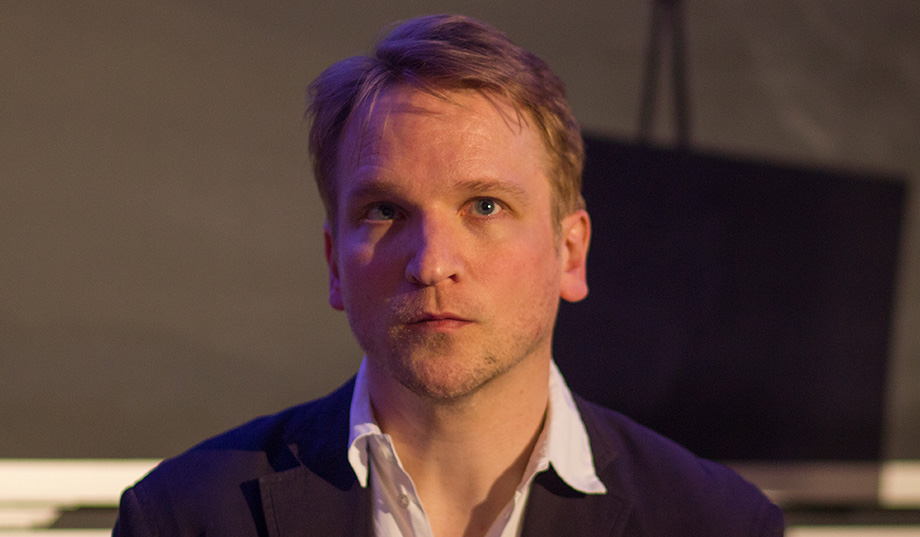 Another journalist, another case of a blockbuster story that does not add up
At the Daily Beast last Thursday, reporter Nina Strochlic published the following extraordinary story:
A tenured professor with 13 years of teaching at the Massachusetts Institute of Technology claims he was forcibly hospitalized and put on leave for a series of explosive tweets he wrote about Ferguson.

[On August 30, MIT literature professor Noel] Jackson fired off a tweet before 9 a.m.: "I was roused from bed this morning by 4–6 cops and am now at MGH [Massachusetts General Hospital] — presumably so they can check my #academicreedom [sic] levels . . . "

In subsequent tweets, Jackson claimed he was given no paperwork or explanation for his medical detention, and warned: "Just putting the word out there. . . . Your institution will do you in EXACTLY THE SAME WAY (if you dare to say something)"

Then — after a stream of non-stop tweeting — Jackson's Twitter account went conspicuously silent. Five days later, he reappeared, saying he was doing well but had been placed in the hospital by MIT. "I was section 12'd by my employer. This was the unexpected but not altogether unsurprising end to my experiment in excitable speech."
It is an incredible story — but most likely in the literal sense of the word. Professor Jackson's account fails to add up.
Jackson's "section 12'd" refers not to "the 12th chapter of MIT's Policies and Procedures guide" (as Strochlic presumes), but almost certainly to Massachusetts General Law, Part I, Title XVII, Chapter 123, Section 12, under which a qualifying medical professional may apply for the involuntary hospitalization of a person who is deemed likely to harm himself or others, as defined according to the requisite application form. This is, remember, only an application for admission.
To prevent abuse, the checks on this process are several.
According to Massachusetts' Department of Mental Health regulations 104 CMR 27, anyone taken to a hospital under the auspices of involuntary hospitalization must first be allowed the option to admit themselves voluntarily. Assuming a medical professional did, in fact, apply for Jackson's involuntary commitment, before being admitted involuntarily, Jackson was given the opportunity to apply for admission voluntarily.
Persons for whom application is made for involuntarily hospitalization, but who have not yet been examined by a physician, are legally required to receive an examination "within two hours" of arriving at the hospital by an independent physician. So, upon Jackson's arrival at Massachusetts General Hospital, a medical professional (not the one who admitted him) was legally required to conduct a psychiatric evaluation, at the end of which the physician could have discharged the patient if he had found no basis for admission.
As for legal protection, Section 12 requires any medical facility that admits someone hospitalized involuntarily to alert the individual, or his legal representative, to his right to an attorney through the Committee for Public Counsel Services. If an attorney is appointed, he is legally required to meet with his client by the next day. Furthermore, anyone who "has reason to believe that the admission is the result of an abuse or misuse" of Section 12 has the right to request an emergency court hearing to be held no later than the business day after the request is filed.
So let's pause here for a moment: To be true, Jackson's story (so far) demands that 1) the Massachusetts Institute of Technology persuaded a medical professional to apply for the involuntary psychiatric commitment of one of its professors on the basis of his personal Twitter account. Then 2) an independent physician either mistakenly diagnosed a sane adult man or was somehow persuaded by the school to misdiagnose him. And 3) Jackson did not take advantage of the ample legal recourse available to him to dispute the series of events.
But there is further reason to believe that Jackson's story is not what it seems.
On August 31, the day after Jackson's commitment, Diana Henderson, dean for curriculum and faculty support at MIT (as well as a fellow literature professor), tweeted, "Dear all, I've heard from those closest to him that Noel is resting & offline for a few days. thx."
Responding to queries from Jackson's Twitter followers, she insisted: "Just to clarify: I haven't spoken to MIT; I have shared what Nora & his family wished. That's his wife & Jacksons." (Nora Jackson, Noel's wife, is also a professor at MIT.) And: "PLEASE folks, Nora & Noel's family did NOT WANT this as twitter stuff."
Given Jackson's usual outspokenness on Twitter (he refers to administrators at MIT strictly as "b*tch tricks") and his penchant for "resistance," that he would refrain from publicizing his incident is decidedly out of character. Equally strange is his family's alleged insistence that he was "resting" and that his situation should not be publicized. Natalia Cecire, a friend of Jackson's and a professor at the University of Sussex, deleted tweets that she considered "TMI," writing instead: "The point is that Noel is ok for now and says hello."
Three days later, on September 4, Jackson himself tweeted: "Hi Twitter! I'm doing very well; thanks so much for your concern."
So what actually happened to Noel Jackson? He is on leave from MIT, but getting more detailed information is a challenge: Jackson declined to speak to National Review Online, and he also refused to provide the name of any attorney. MIT confirmed that Jackson is a professor there, but would not comment otherwise.
However, an MIT faculty member, speaking to NRO on background, noted that until these events, Jackson had a fine reputation among his colleagues, who hope that he will be able to return for the spring semester. This faculty member insists, though, that Jackson's representation of the events is misleading: "No one at MIT would ever seek to silence the political speech of a colleague even if they disagreed. . . . MIT's administration does NOT care about the political content of faculty tweets and blogs. They value academic freedom."
Taken as a whole, the available information makes it extremely difficult to believe that MIT responded militantly to a series of tweets, however troubling. It seems more likely that Jackson, for personal reasons, required urgent psychiatric care — but distorted the incident, and continues to distort it, into an assault on academic freedom. (It is important to note that he disclaims soliciting or contributing to the Daily Beast story.)
If this is the case, Professor Jackson deserves more sympathy than blame, and one hopes that he is receiving appropriate care.
More blame falls on Nina Strochlic and the Daily Beast, for what appears — less than a week after Sabrina Erdely's outing — to be a dereliction of journalistic duty. Strochlic seems to have relied for information solely on Jackson's tweets, and she propagated his narrative of victimization at the hands of an elite university with no independent confirmation. It is no defense that she hedges her story with "Professor claims . . . "
Furthermore, Strochlic's insinuation that the administration of an elite university tried to silence a faculty member for sympathetic Ferguson tweets should have been unlikely on its very face; the overwhelming majority of the faculty and administration probably agree with Jackson's opinions (if not with his rhetoric).
I would be interested to see more information from Strochlic, Jackson, or MIT to help clarify this incident. If, in fact, the extraordinary claims of Noel Jackson are true, his story should be of national interest. Involuntary psychiatric commitment for political positions is the stuff of totalitarian nightmares. But the evidence clearly suggests that this is not what happened.
— Ian Tuttle is a William F. Buckley Jr. Fellow at the National Review Institute.