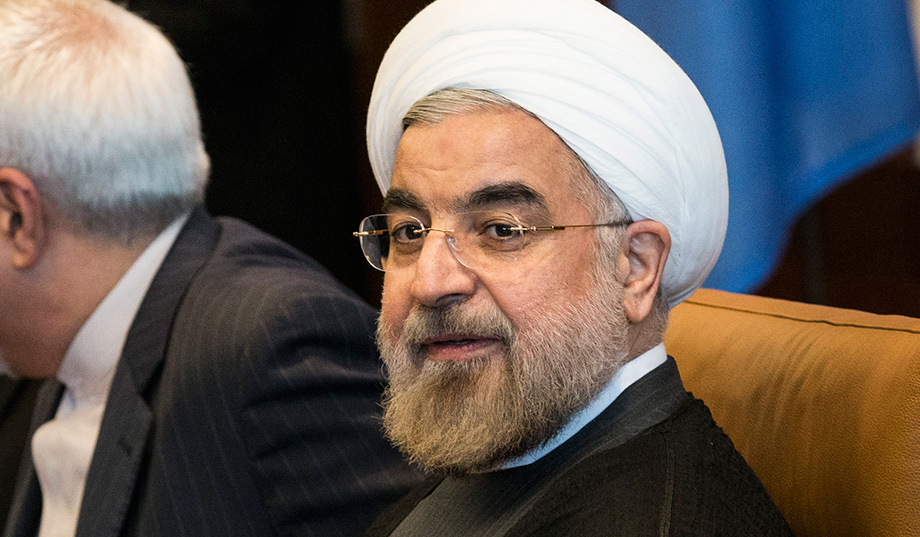 President Obama says he can't reach a nuclear deal with Iran if Congress authorizes consequences to take effect in the event he reaches a bad deal, or the Iranians keep stalling. Even members of his own party recognize the folly here.
So Senator Robert Menendez, of New Jersey, and nine other Democrats support a bill that would reimpose sanctions if no satisfactory deal is reached by June, or if Iran demonstrates its bad faith in other ways. They don't want to send the bill to the president's desk until March, when the Obama administration and Iran are supposed to agree on the framework for a final deal.
It would be better to pass it now. In fact, the logic of the bill suggests that any more negotiations without it will be pointless or dangerous. The supportive Democrats, plus the Republicans involved, led by Mark Kirk of Illinois, all recognize a principle that the president does not: You need leverage, not trust-building exercises, to get the result you want.
The bad interim deal the Obama administration agreed to in 2013 eased a successful international sanctions regime without securing meaningful concessions from Iran. The good news is that the White House, through no doing of its own, has gotten more leverage over the past few months: Iran's government budget is once again in tatters, thanks to falling oil prices.
A good deal — which is to say, one that will prevent Iran from obtaining a nuclear weapon or getting close to that goal — is still not going to be easy. But it's entirely impossible without promising real consequences for Iranian misbehavior and endless postponement of negotiations.
The White House protests that the proposed bill will derail talks, but any negotiation that will be derailed by this bill isn't a good-faith negotiation on Iran's side.
The president doesn't care. He wants a deal, to add to his nearly bare shelf of foreign-policy accomplishments, and he wants to boost Iranian president Hassan Rouhani, whom he sees as a potential partner in the Middle East.
He is wrong in that calculation for at least two reasons. Rouhani is no moderate, as Alberto Nisman, the Argentinean prosecutor who had evidence of Rouhani's involvement in the 1994 bombing of a Jewish community center, could attest — if he had not just been murdered. And if Rouhani were a moderate, he would not be allowed to act like one. Iran is controlled by the mullahs, and bolstering Rouhani's popularity with a generous nuclear deal will not change that.
The arms-control community and the elite foreign-policy class back the Obama administration's opposition to the sanctions bill. They also like engagement for engagement's sake. They also argue that the bill would move the goalposts of the sanctions regime and the existing negotiations. But it sets the goalposts where they ought to be: the position needed to ensure America's and Israel's security.
This attitude recalls a recent arms-control failure, the Bush administration's North Korea policy. Endless negotiations and the absence of consequences allowed the Kim regime to acquire a nuclear weapon and survive its own domestic mismanagement.
The stakes with Iran are higher, and most Republicans, and a good number of Democrats, seem to recognize this. Unfortunately, the president will likely veto the sanctions bill, and there may not be enough votes to overrule him.
Above all, wavering senators should not worry that passing Menendez-Kirk will drive the Iranians from the negotiating table. If it does, we don't want to be at that table in the first place.