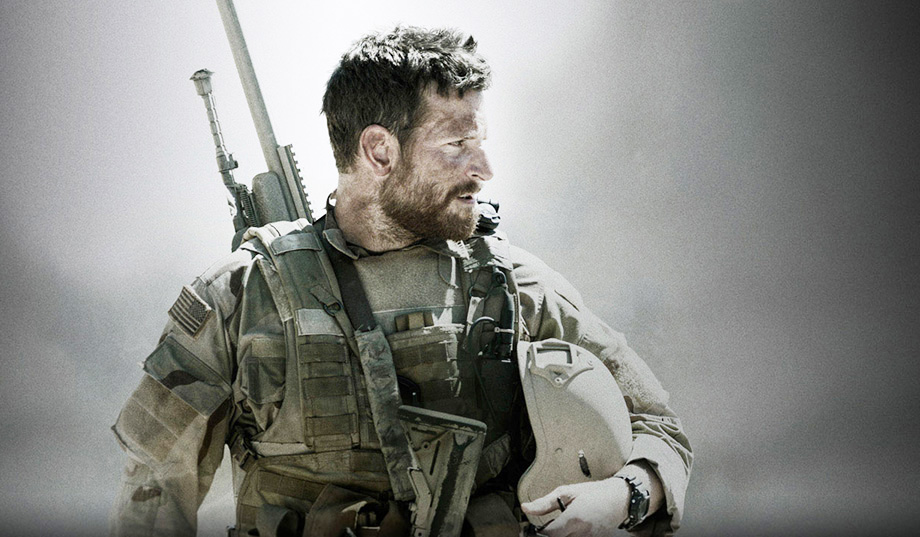 Will American Sniper fans tune in to the Academy Awards?
The Academy Awards will be held Sunday night. There's a good chance you didn't notice or don't care.
Let's skip past the oft-repeated and well-founded denunciation of Hollywood as a decadent, egomaniacal Gomorrah driving the United States into moral ruin and national decline, and focus upon what, if anything, could get you, Mr. or Mrs. Average American, to care enough about the Oscars to watch. What would need to happen for you to feel a strong rooting interest for one or more films, actors, actresses, or directors to come home with a little gold trophy that evening?
The television ratings for the Oscars went up in 2014 but dropped 15 percent between 2007 and 2012. One of the great ironies of the Oscars' slide into irrelevance is that almost everyone involved knows it, has openly remarked about it, and has lamented it to one degree or another, and yet the process continues.
New York Times film critic A. O. Scott wrote in 2009, "You may not care about the Oscars, but the Oscars definitely don't care about you."
Chris LeBirge, writing in the Harvard Political Review back in 2011: "The folks behind the Oscars are no dummies, and they surely know as well as I do that the telecast itself is quickly becoming irrelevant."
The Hollywood Reporter, in 2012: "The Oscars are not that special anymore."
To feel emotionally invested in which movie wins the award, a channel-surfing American has to either a) feel strongly about a movie's topic or b) have seen the movie. Most of the nominations for Best Picture in recent years have been historical dramas, quiet works of introspection, and quirky art-house films running in limited release.
You might love historical dramas, quiet works of introspection, and quirky art-house films, or you might hate them. But American moviegoers, as a whole, are not huge fans of those types of films. What is popular is not necessarily what is best, and a lot of critics would contend — with considerable evidence — that a lot of Hollywood's most popular movies are formulaic, special-effects-laden schlock that doesn't belong anywhere near the label "Best Picture."
But this year is a little different. One of the Best Picture nominees, American Sniper, is currently the third-highest-grossing movie of the year and could well outpace Guardians of the Galaxy and The Hunger Games: Mockingjay — Part 1 by the time it ends its run in theaters.
In other words, this year a lot of Americans have seen at least one of the nominees for Best Picture. There's a big chunk of Americans who have seen only that one. The second-highest grossing Best Picture nominee, The Imitation Game, is currently ranked 44th. The Grand Budapest Hotel is 55th.
Back in 2009, the Academy increased the number of Best Picture nominations from five to ten. The result has been that a decent number of popular films were nominated: Avatar, Pixar's Up, Inception, Toy Story 3, Gravity. But more often than not, the expanded slots are going to even more historical dramas, quiet works of introspection, and quirky art-house films. Variety sums it up simply:
Despite the expansion of the best-picture race to include more populist titles, Oscar voters frequently give those extra slots to arthouse favorites like "Nebraska," "Tree of Life" and "Amour." So far, this year's best-picture competition is again shaping up to be another indie race — with frontrunners "Boyhood," "The Imitation Game," "Theory of Everything," "Birdman" and "Foxcatcher." This is a problem, because fewer hits among the list of nominees generally means fewer viewers watch the Oscars.
What's more, the few box-office hits that are nominated are unlikely to win, and audiences seem to know it. (One exception was Argo, the 22nd-highest-grossing film of 2012 and Best Picture winner.) As Variety noted, "In the past decade, the Academy has given the best-picture Oscar to a studio film only three times."
This year, the American public has a favorite. Vox Populi Polling had some fun and asked Americans which movie they thought should win Best Picture. Leading the pack was American Sniper, the choice of 38 percent of respondents. Another 14 percent said Selma, the drama about Martin Luther King Jr. Third place was "none of these" with 9 percent, and fourth was The Imitation Game.
The poll also asked, "Have you seen American Sniper?" and 38 percent said yes and 62 percent said no. In a reassuring statement about the analytical ability of the American public, when those who said they had watched it were asked whether it was "a pro-war movie, an anti-war movie, or something in between," 21 percent characterized it as "pro-war," 9 percent said "anti-war," and 70 percent said "something in between."
The pollsters also asked respondents if they believe Clint Eastwood's Republican views resulted in him being snubbed by the Academy, as he was not nominated for Best Director — 31 percent of respondents said "yes," 46 percent said "no," and the rest said they weren't sure. (Further perspective for the Hollywood crowd: 52 percent of respondents said they go to the movies "a few times a year." Another 21 percent said "never.")
This isn't to say Academy voters have to award Best Picture to American Sniper or Best Actor to Bradley Cooper. But either move would be a crowd-pleaser in an awards ceremony that seems to have deliberately avoided crowd-pleasing moves in recent years: The Artist over Moneyball, The King's Speech over Inception, The Hurt Locker over Avatar.
It's also quite possible that the conflict between those unique artistic visions and popular success has been a bit exaggerated. Sure, a lot of popular movies are orgies of computer-generated effects and explosions, but some of them are actually entertaining movies, taking an audience on an emotional journey among those grand battles and a roaring score. And sometimes that three-hour black-and-white ultra-serious Oscar-bait drama about a depressed man falling in love with a potato is just pretentious crap.
— Jim Geraghty writes the Campaign Spot on NRO.