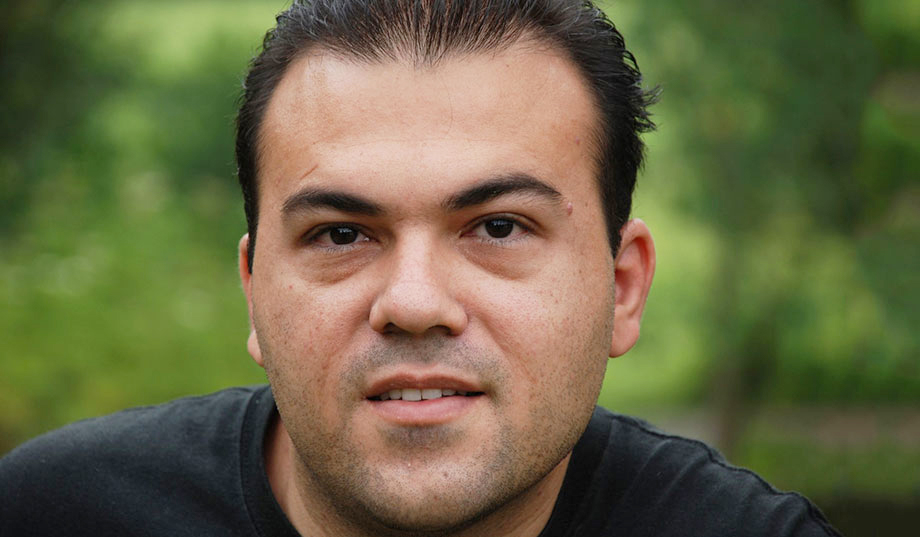 Despite glimmers of hope, an Iranian-American Christian pastor remains brutally imprisoned in Iran.
During a National Prayer Breakfast address that was otherwise troubling to American Christians, President Obama managed to strike one encouraging note:
Last year, we prayed together for Pastor Saeed Abedini, detained in Iran since 2012. And I was recently in Boise, Idaho, and had the opportunity to meet with Pastor Abedini's beautiful wife and wonderful children and to convey to them that our country has not forgotten brother Saeed and that we're doing everything we can to bring him home.
It is a remark that has not gone unnoticed in the land of the ayatollahs. Nor has the president's January meeting with Naghmeh Abedini, and his subsequent invitation to her to travel to Washington, D.C., which she will do later this month, to meet with David N. Saperstein, the U.S. ambassador-at-large for international religious freedom.
Saeed Abedini, an Iranian-born pastor and convert from Islam, moved with his wife to the United States in 2005, when a government newly led by Mahmoud Ahmadinejad intensified persecution of Iranian Christians. On a visit to his native country in 2009, Abedini was arrested; authorities reportedly threatened him with death for his apostasy from Islam. He was released after pledging to stop organizing house churches in the country.
Three years later, Abedini returned once more, this time to help construct a state-run secular orphanage. He found himself yanked off a bus and imprisoned, and this time he was not so fortunate. In January 2013 he was sentenced to eight years in prison for "undermin[ing] the Iranian government." The two years since — first in Tehran's notorious Evin prison, now in Karaj's Rajai Shahr prison (no improvement, to say the least) — have been marked by regular beatings. Those injuries, according to kin in Iran who have been able to visit him, require medical attention, including surgery, but the regime refuses to provide it.
The president's decision to mention Abedini in prominent public forums is a positive development. But one cannot help but wonder what to make of these high-profile assurances when considering them against the background of prolonged negotiations between the United States and Iran over the Islamic Republic's fledgling nuclear regime.
Despite raising Abedini's plight with Iranian president Hassan Rouhani in a 2013 phone call, President Obama has refused to make his release a condition of negotiating with Iran. And doing so now is likely to prove impossible; if Iranian media (and corroborating American press reports) are to be believed, the Obama administration is far more interested in reaching a deal than are the ayatollahs. The administration is unlikely to make Abedini's situation a sticking point of any deal if it is already negotiating from a self-imposed position of weakness.
Outside pressure could make a significant difference; it did so before in a strikingly similar situation. In July 2009, three American hikers, trekking along the border dividing Iraqi Kurdistan from Iranian Kurdistan, were arrested by Iranian troops and subsequently tried as spies. Sarah Shourd was released on "humanitarian grounds" after 14 months; her two male companions, despite being convicted and sentenced to eight years' imprisonment, were released in September 2011, with the help of Omani and Swiss diplomatic intervention. That case garnered international attention. World figures, from Archbishop Desmond Tutu to U.N. Secretary-General Ban-Ki Moon, called for the prisoners' release, as did a variety of celebrities, from Ashton Kutcher to Sean Penn. Amnesty International petitioned vigorously for the prisoners' freedom.
Saeed Abedini's case has earned no such attention. Amnesty International has been largely silent. Desmond Tutu visited Iran in early 2014 as part of a coalition to "promote peace, justice and human rights" in the republic, but neither he nor any of his companions intended to raise the issue of Abedini's treatment. The celebrities paying attention to his cause are almost exclusively from within the contemporary-Christian-music industry.
Naghmeh Abedini says her visit with the president gave her a "renewed sense of hope," and follow-up from the White House is encouraging. But the administration's refusal to make Abedini's release a condition for negotiations, and the international and celebrity communities' sudden silence, are failures of courage that could have provided the public pressure so often needed to resolve these situations.
The victims of those missed opportunities are not only Saeed Abedini and his family, but the many others who will undoubtedly find themselves languishing under the rule of an Iran allowed to grow more powerful, and more oppressive, than it is today.
— Ian Tuttle is a William F. Buckley Jr. Fellow at National Review.