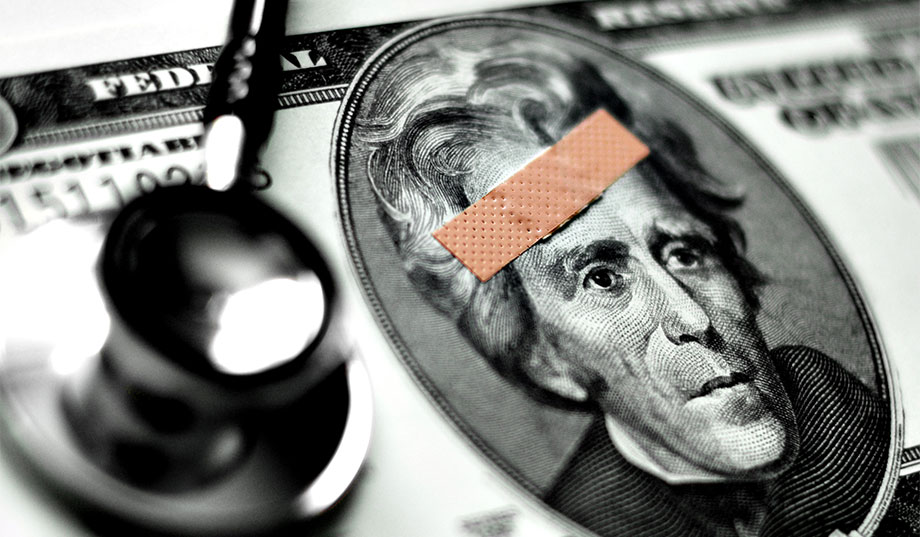 Senators think voting to provide subsidies in the short term could help the Court take their side.
With the Supreme Court set to decide whether President Obama can give subsidies to Americans who enrolled in Obamacare through the federal exchange, Senate Republicans aren't leaving anything to chance.
"There are some people who have worked with the Court and who have clerked for the Court and say that no outside activity should influence the Court, but they say, also, sometimes it does," Senator John Barrasso (R., Wyo.) tells National Review Online. "And I think it's important for the Court, if they consider any of those activities, to realize that Republicans will have solutions to offer."
Those solutions might surprise conservative activists, at least in the short term. Although a win in the Supreme Court could cripple the implementation of Obamacare, Senate Republicans worry that it could be a pyrrhic victory. If Republican governors buckle under to pressure from constituents who lose access to the subsidies, and set up state-based exchanges, Obamacare could emerge from the legal defeat more entrenched than ever. To avoid that scenario, a Senate working group may offer a bill that provides the subsidies, at least temporarily.
"Everybody understands there's folks who are on medical therapy receiving subsidies, and that if King v. Burwell goes against the administration, there'd have to be something to address their need," says one senator in the working group.
If the court rules against Obama's team in King v. Burwell — a lawsuit arguing that people who signed up for health coverage through the federal exchange aren't entitled to subsidies under the law — the federal government will be prohibited from defraying the cost of Obamacare plans in 34 states. Such a ruling has major implications for the legislation that has driven American politics for the last five years.
"It's not just the subsidies that go away, it's the mandates," Barrasso says. Many subsidy recipients would qualify for a hardship exemption from the individual mandate if they lost that funding, he explains. And the government would no longer be able to enforce the employer mandate, either, if it were forced to stop providing the subsidies. "They don't know who is not getting insurance at work," he says. "The employer mandate is dead."
The working group could opt for "a transition period to when a system of tax credits could be established — tax credits with no mandates, basically," says one senator involved, speaking on condition of anonymity.
There's some conservative intellectual firepower behind the idea. Health-policy experts Yuval Levin and James Capretta — who made a presentation to the Barrasso working group on Wednesday afternoon, according to a GOP source — argued for such an alternative system, which could function as an "exit ramp" off of Obamacare.
"The first step is to introduce legislation that would allow any state to opt out of all of Obamacare's mandates, regulations, taxes, and requirements, and instead opt into a far simpler and more flexible alternative system," they wrote in a recent Wall Street Journal piece. "To further minimize dislocation, Congress could allow today's Obamacare subsidies to continue to flow through the end of 2015, when the new system would gradually take effect."
If the working group adopted such a plan, the proposal would be the first Republican policy initiative that could be construed by conservative activists as cooperating with Obamacare.
"They would be amending Obamacare to include a new tax subsidy that was not included in the current law," says Andrew Kloster, a legal fellow at the Heritage Foundation. The proposal is even more likely to irritate conservatives in light of Barrasso's assessment that a victory in the King case would render the mandates unenforceable. "What they're suggesting is a resuscitation of the mandate," Kloster says.
The Supreme Court is likely to hand down the King v. Burwell decision in June, meaning that the onset of the 2016 presidential-election cycle could scramble the policy calculus for Republicans such as Senators Ted Cruz (Texas), Rand Paul (Ky.), and Marco Rubio (Fla.) — none of whom have joined the working group. One or more of the candidates might decide to look more conservative than others by accusing the working group of fixing — rather than replacing — Obamacare. (And, of course, any candidate who opposes the proposed fix runs the risk of being accused of not caring about chemotherapy patients.)​
It's possible that states may decide not to set up the exchanges for that very reason. "If a state responds to a positive ruling in King by establishing a state exchange, that act would not only reestablish subsidies but also reimpose all the negative mandates, taxes, and penalties on employers, individuals, et cetera," one House Republican suggests.
If Republican governors were to ignore that argument and create state-based exchanges, congressional lawmakers might regard a temporary provision of the subsidies as the only way to prevent the states from making Obamacare fully and permanently operational.
But GOP governors might not come under as much pressure as some experts think, according to another Heritage Foundation analyst. From 2014 health-care-enrollment data, Edmund Haislmaier believes that only 3.9 million people in the 34 states affected by the King ruling currently receive subsidies through the federal exchange. Some of those enrollees would probably be able to get insurance outside Obamacare, either through an employer or in the individual market.
"The sky is not going to fall, but it may rain in a few places," Haislmaier tells NRO.
In any case, the idea that a ruling against the administration would create havoc at the state level only emphasizes the weakness of the president's legal position. Obama's lawyers claim that Congress always intended for the federal-exchange enrollees to receive subsidies, whereas the opposing attorneys counter that Democratic lawmakers wrote Obamacare in such a way as to give states an incentive to create their own exchanges.
"If Republicans come under a lot of pressure, what that suggests is that the law was designed to create that pressure and there are carrots and sticks in the law to encourage states to set up the exchanges," Kloster says.
The working group hasn't made any final decisions, though. "It's not our responsibility to fix the law that the president signed and [that] was passed on partisan lines," Barrasso says, without discussing the particular policies the working group might develop. "And if the Supreme Court rules against the administration, as they should based on the way that law was written, we want to use the opportunity that presents to us to come up with solutions to help people, basically, limit and prevent additional damage."
— Joel Gehrke is a political reporter for National Review Online.