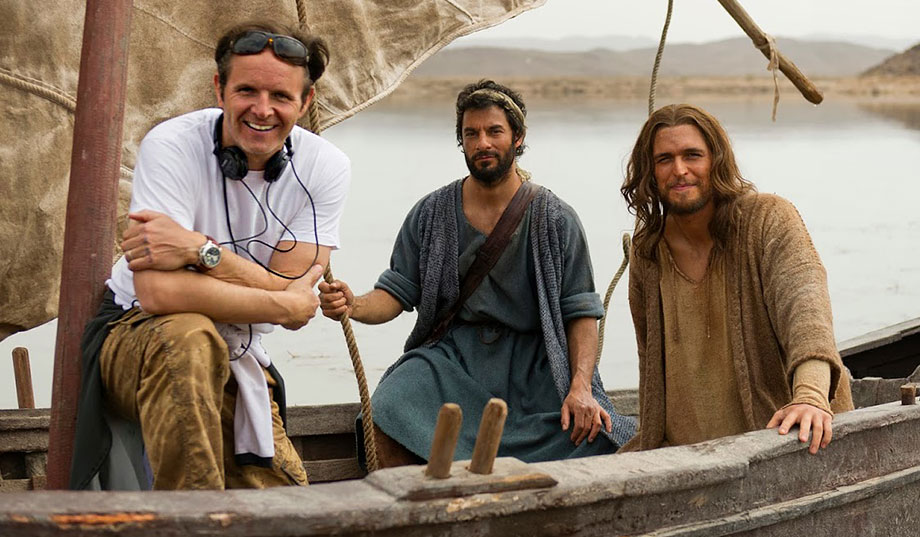 From free enterprise to the Bible, this former Brit tells America's story.
A few days ago, I shook Mark Burnett's hand.
That would be me and a 50 or so other adoring fans who were gathered at the Motion Picture Association of America with Comcast-NBC Universal executive David Cohen to get a first peek at the new NBC television drama A.D., which will air this Easter Sunday.
Burnett's first venture in broadcasting. The Bible, in 2013, gained 100 million viewers and became the most-watched miniseries of the year. In introducing A.D., Burnett proudly pointed to the Academy award–winning team he is able to assemble ("This is not some crappy little Christian programming") and called the show "The Bible meets Game of Thrones meets House of Cards."
I should not be surprised a man of this intense creative genius knows the story he is telling. "With two shows I now have on television, A.D. and Shark Tank, we are telling the story of America: Free enterprise and the Bible!" Burnett said.
Amen to that.
— Maggie Gallagher is a senior fellow at the American Principles Project. She blogs at MaggieGallagher.com.