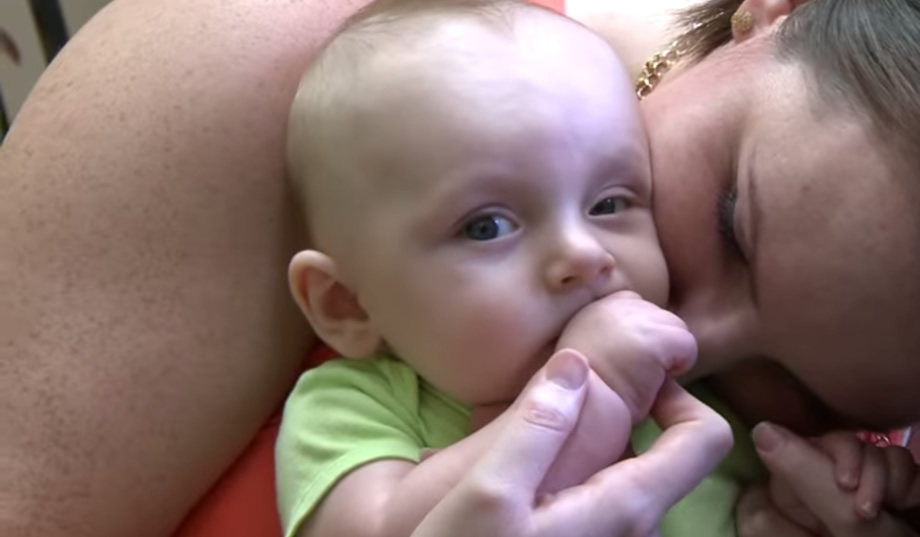 There can be a competitive, pro-life alternative to the abortion behemoth.
Pittsburgh — Carson Street, on the South Side, is said to be one of the longest and densest stretches of bars in the United States. On weekend evenings, especially when the universities across the river are in session, the street teems; Carson is more easily traveled by foot than by car.
On any given day there's a good chance that at least three local crisis-pregnancy centers (CPCs) are represented among the crowd. The Women's Choice Network distributes paper coasters advertising its STD-testing services. Choices Pregnancy Services parks its mobile ultrasound unit in the neighborhood. And the Pregnancy Resource Center of the South Hills issues life-affirming brochures.
Planned Parenthood is here, too, of course — in reputation even if not in person. The country's flagship abortion business has positioned itself as the go-to organization for women's sexual and reproductive health nationwide. Every CPC knows that if a young woman without a regular doctor suspects a sexual-health issue or a pregnancy, her default call will be to Planned Parenthood.
Planned Parenthood has several competitive advantages over CPCs. The most obvious, from which all the others to varying degrees flow, is its size. In any reasonably sized city there will be a well-publicized Planned Parenthood clinic that carries national credibility of a kind that other, more local options lack. This mainstream credibility is enhanced by the organization's entanglement with all levels of government, from its receipt of congressional outlays to its sex-education contracts with school districts.
Those classrooms are where Planned Parenthood begins to establish a relationship of trust with young people and their parents. When the time comes for contraception or STD testing, the clinic that the funny sex-ed lady came from is the natural destination. These services are offered free or at a low price, serving as loss-leaders for the big-ticket service, abortion, which accounts for at least one-third of Planned Parenthood clinic revenue (though almost certainly more) and 94 percent of its pregnancy services, according to numbers from Planned Parenthood's annual reports and its research affiliate, the Guttmacher Institute.
As CPCs proliferate, they are looking for ways to compete more comprehensively with Planned Parenthood. The most popular route is to "medicalize," expanding to offer non-pregnancy services such as testing for sexually transmitted diseases.
According to Amy Scheuring, executive director of the Women's Choice Network (WCN), STD testing is the organization's fastest-growing service—up 30 percent in the past year. In addition to offering the public good of complimentary STD tests, CPCs achieve a strategic goal: early intervention in the lives of clients — previously a Planned Parenthood monopoly. Scheuring told me about a young woman who went to WCN for tests and later became pregnant. While on hold with Planned Parenthood to schedule an abortion, she remembered her positive experience at WCN, hung up, called the center, and kept the child.
Many larger CPCs and CPC networks now employ a doctor who serves as medical director. Keri Muir, who runs Choices Pregnancy Services, has brought on a medical director, a medical advisory board, registered nurses, and registered diagnostic medical sonographers. Choices, which has been performing free STD tests for a decade, boasted the highest number of clients among CPC networks in the region in 2013.
This raises a question: Could CPCs have a greater regional and national effect by mimicking Planned Parenthood's centralized administrative structure? Should there be three CPCs competing for clients on Pittsburgh's South Side, or one pro-life behemoth that offers a comprehensive alternative to America's abortion giant?
Two national CPC networks do exist, and Choices and WCN each belong to one. Both Scheuring and Muir describe these national organizations as providing helpful behind-the-scenes support—training, resources, research — but having nothing like Planned Parenthood's top-down bureaucracy.
While the idea of merging has met with a generally chilly reception (Scheuring described a "kingdom mentality" among centers), there is agreement among my contacts that their CPCs would benefit from consistent branding. Sharing a name, however, would require the type of national-media and public-relations campaign that existing CPCs have so far been unable to coordinate among themselves.
Planned Parenthood "has a professional apparatus that we lack," says Lynn Gibson, who is affiliated with Council for Life, a Dallas-based organization that aims to support "life-affirming services" such as CPCs, adoption agencies, and maternity homes. She describes a lack of cooperation in the CPC world that makes it impossible to compete effectively with Planned Parenthood, especially financially. Council for Life's current solution is to engage in the kind of professional fundraising that small CPCs can't perform, then distribute the funds to affiliates through a grant process.
The good that CPCs do should not be downplayed. Taken together, Pittsburgh's many centers save hundreds of lives every year. Nevertheless, the city's two abortion clinics (and one hospital that performs abortions) manage to snuff out nearly 6,000 lives annually. The fact is that CPCs could compete more effectively with Planned Parenthood without compromising their mission to provide the kind of deeply personal care and counseling that bureaucracies tend to stifle.
Pregnancy centers' balkanized fiefdoms are inefficient and limiting. While expressing skepticism about a financial union of CPCs — she would prefer solely a branding union — Scheuring allows that a more centralized structure would help secure funds from larger donors. She mentions one generous donor in western Pennsylvania whose message to CPCs has been to "get their act together."
The future of crisis-pregnancy centers is in competing with Planned Parenthood for clients long before a crisis pregnancy. But doctors, nurses, and laboratories are costly, especially under a commitment to free services. As CPCs medicalize, regional pro-life dollars are being wasted as each center or network staffs up; a single regional CPC network would need fewer top-dollar medical staff than several small centers, freeing up funds for facilities, new services, and a more professional fundraising operation.
An organization that combines the work currently being done by the two national CPC networks on the one hand and Dallas's Council for Life on the other could provide a middle road between the current CPCs' lack of coordination and Planned Parenthood's bureaucracy. Such a national organization would not run the regional affiliates, but would provide an accreditation process, behind-the-scenes resources, consistent branding, and funds to be spent on medical staff and facilities. This would preserve local autonomy while building a reputation as a national brand in order to appeal to donors interested in national projects.
These recommendations will not be easy to implement. At the local and national level, they will require an extraordinary amount of graciousness from current leaders as they give up their fiefdoms and invite in new professionals. But a single additional saved life is worth more than an infinite amount of bureaucratic turf.
Whether on Pittsburgh's youthful South Side or in its chronically depressed neighborhoods—and indeed in any U.S. city at all — CPCs should speak with one life-affirming voice. With unified regional organizations and a national superstructure, these centers can compete with Planned Parenthood on every level as an alternative women's-health apparatus. This, in turn, would demonstrate what pro-lifers have long argued: If Planned Parenthood were to lose government funding and dramatically roll back services, it would not leave a women's-health void. We will pick up the slack.
— Brandon McGinley is the field director of the Pennsylvania Family Institute.