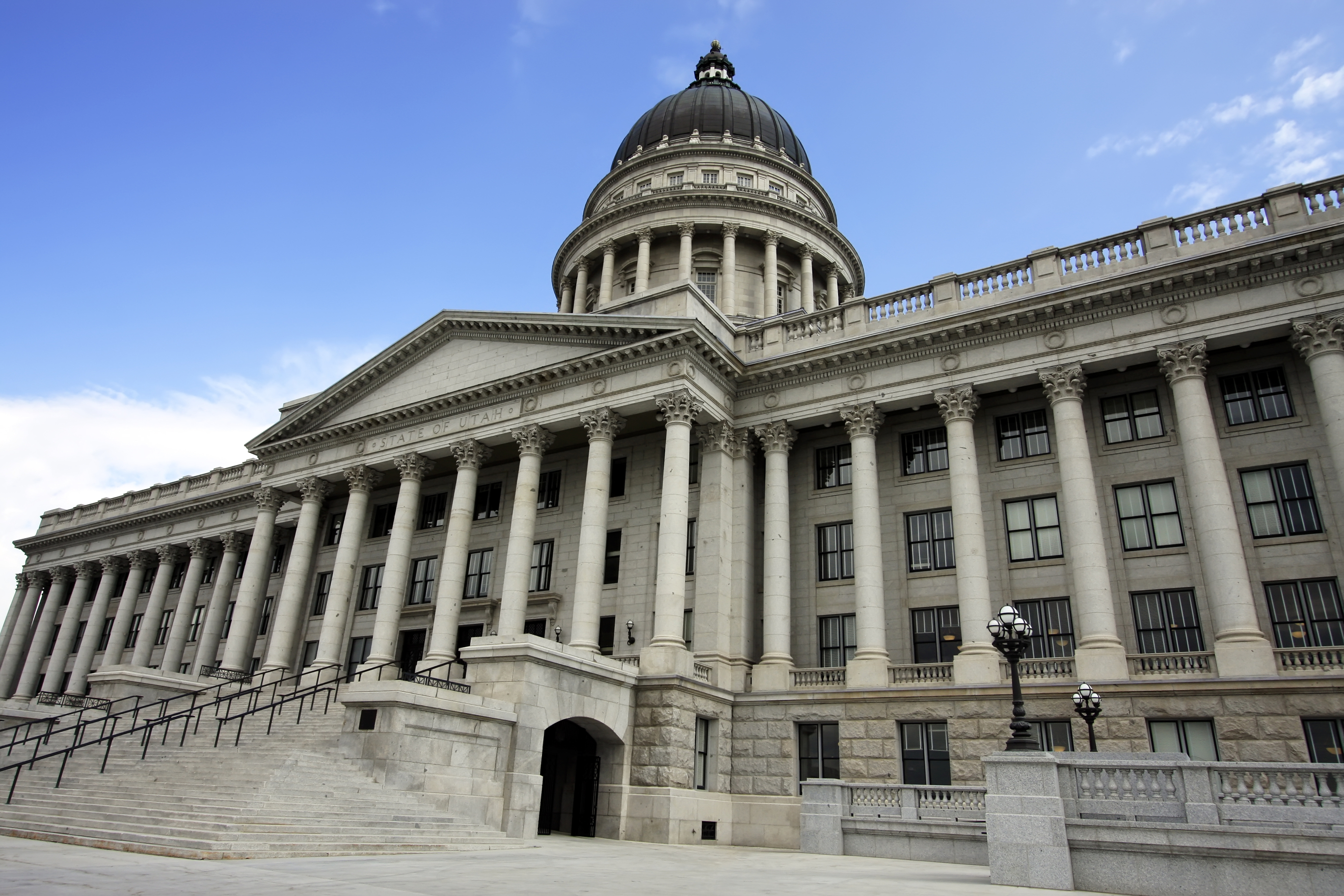 New legislation in Utah contains important free-speech protections for both sides.
The Utah compromise contains way too much legalese for me to comprehensively evaluate it today. But reading the bill, and the response to it from the gay-rights establishment, leads me to say, sincerely and from the bottom of my heart, something I never expected to say: Thanks, Human Rights Campaign.
As readers of this column know, I have become increasingly concerned by the threats to the livelihoods of people known to hold to classical Christian views on sex and marriage.
In a recent column, I pointed to almost a dozen such recent incidents, ranging from Kelvin Cochran to Angela McCaskill, and I also noted: "This is not an exhaustive list by any means, but it points to where I think the greatest threats lie: closing down educational and work opportunities to traditionalists who dare to speak."
This week you could add to that list baseball player Daniel Murphy, who announced he isn't going to mention his religious beliefs opposing sex outside of Christian marriage any more, after a publicity storm in response to being asked about baseball's new ambassador for "inclusion," Billy Bean. (Hat tip: Rod Dreher.)
Celebrities are one thing, but I also didn't mention in that column Eric Moutsos, the Salt Lake City cop who was disciplined merely for requesting a religious accommodation to a job assignment to ride at the front of a gay-pride parade. Anyway, the list of livelihoods endangered mounts. At an emotional hearing (on both sides) Moutsos just testified this week in favor of the Utah compromise, SB296.
With good reason: because this historic piece of legislation would likely help people like him, and it would especially help people whose jobs are being attacked because they respectfully seek to exercise — off the job — core constitutional rights: to speak, to sign petitions, to write religious books.
Here are the relevant clauses in this bill that looks as if like it will become the law of the land in Utah:
(1) An employee may express the employee's religious or moral beliefs and commitments in the workplace in a reasonable, non-disruptive, and non-harassing way on equal terms with similar types of expression of beliefs or commitments allowed by the employer in the workplace, unless the expression is in direct conflict with the essential business-related interests of the employer.

(2) An employer may not discharge, demote, terminate, or refuse to hire any person, or retaliate against, harass, or discriminate in matters of compensation or in terms, privileges, and conditions of employment against any person otherwise qualified, for lawful expression or expressive activity outside of the workplace regarding the person's religious, political, or personal convictions, including convictions about marriage, family, or sexuality, unless the expression or expressive activity is in direct conflict with the essential business-related interests of the employer.
The LDS Church was negotiating from a position of strength: Nothing was going to pass the Utah legislature that members felt would hurt Mormon institutions. But it responded generously, not only protecting employment and housing rights for LGBT individuals, but protecting institutions more typical of other religious communities, not just their own.
It was a frank compromise by the LDS Church: a bill that contained many things it does not necessarily personally support, but an attempt at live and let live. And the Human Rights Campaign responded graciously, supporting the Mormons' efforts, "as a model for other faith traditions here in the United States." Well, it's kind of presumptuous for the HRC to tell faith communities how they should respond (who appointed them? God?), but let that pass. HRC's press release specifically mentioned the free-speech protections, which apply equally to gay-rights supporters and traditionalist believers: "All individuals would be afforded the same free-speech protections in their private lives and could not be fired for either supporting or opposing marriage equality."
Others than myself, as I said, will have to weigh in on whether this kind of compromise is (a) morally permissible within their faith tradition and (b) likely to be effective.
But in regard to the single greatest threat I can identify to the capacity of Christian and other traditionalists to live freely in America today — the threat to employment and speech — Utah breaks new and welcome ground.
— Maggie Gallagher is a senior fellow at the American Principles Project. She blogs at MaggieGallagher.com.