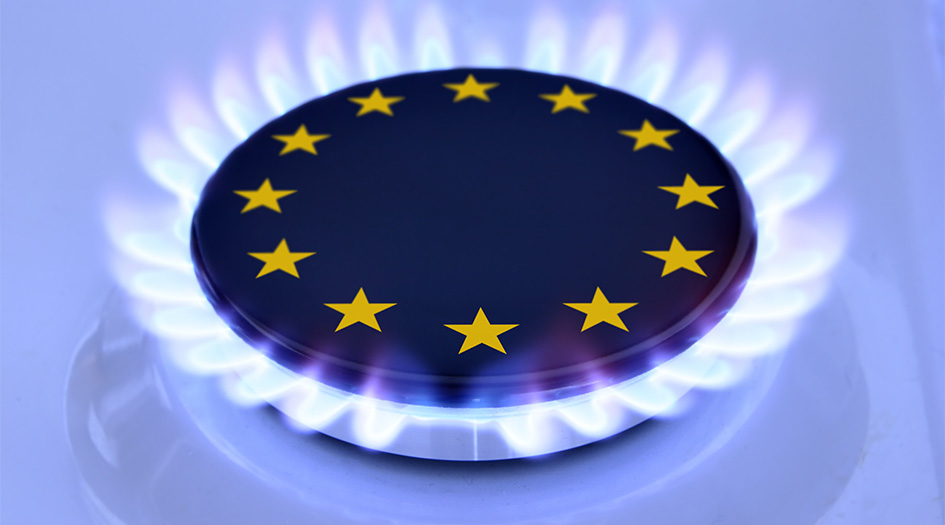 East Europe moves toward energy independence.
Over the past year, Western leaders have watched Russia's aggression against Ukraine with mounting apprehension. Indeed, Moscow's moves in Ukraine are deeply concerning. But Russia's policies there should be understood for what they truly are: part of a broader and longer-running game in which the Kremlin seeks to combat what it sees as the gradual creep eastward of European liberalism.
In this effort, one of Russia's trump cards has been energy. Moscow has used its virtual monopoly on European gas supplies to undermine the unity of the European Union, to weaken the economies of Russia's peripheral states, and to siphon off billions of dollars in profits to a corrupt oligarchy. Now, however, an opportunity has emerged on the European Union's eastern border to break the Kremlin's corrosive energy grip.
On October 27, 2014, the Baltic nation of Lithuania welcomed its first liquefied-natural-gas (LNG) storage and regasification terminal into the port city of Klaipeda. The aptly named "Independence" is a harbinger of energy security, and it may soon be one of the first entry points for alternatively sourced gas into Central and Eastern Europe. Litgas, Lithuania's primary gas company, is currently under contract to buy 0.5 billion cubic meters (bcm) from Norway's Statoil this year, just enough to make its terminal economically viable as an alternative to Russian gas. And it has now signed an agreement with Chenier Energy in Houston that would send U.S. LNG exports to Klaipeda by the beginning of 2016.
Lithuania, a nation of just 3 million, is leading the push for Europe-wide gas independence. Litgas has already signed agreements with Polish and Estonian gas companies to supply gas and connect pipelines. Lithuania's energy minister, Rokas Masiulas, has been one of Europe's most outspoken advocates for the creation of a unified internal energy market.
And Poland, central to any EU-wide gas plan, is not far behind. Its government has been building a terminal at Swinoujscie, which will open this year with a capacity of 5 bcm. It is also planning an investment of $1.3 billion in order to link its gas grid to Croatia's by 2020. The resultant north-south corridor could fundamentally alter the landscape of Europe's gas market once an LNG terminal is completed at the Croatian port city of Krk.
Estonia is following suit. Tallinn is in the initial stages of planning its own terminal, and last fall launched a joint project with Finland that would integrate the Baltics into the European energy network by the end of this decade.
Internal developments in the EU could also extend energy security upstream. New interconnections could soon send cheap gas from Lithuania and Poland to Ukraine, undermining Russia's plan to instigate a gas crisis there to further suppress European support for the struggling nation. These networks could radically improve Ukraine's energy security during Putin's war of attrition, and for years to come.
The writing, in other words, is on the wall. The pieces are starting to fall into place for a European energy market that is truly free from Russian dominance. But one critical element of the plan remains uncertain: the supplier. And herein lies a historic opportunity for the United States.
The U.S. has the capability to be a major gas supplier for Europe. Pre-approved LNG export facilities across the Gulf of Mexico and the eastern seaboard will be able to export up to 90 bcm of gas a year by the end of the decade. If current projections hold, that would be enough to match almost a quarter of European gas consumption in 2020.
There has already been movement on the part of U.S. LNG firms to enter the Lithuanian market. Still, further investment is critical and more gas will be needed if the U.S. is to help secure the energy independence of its allies across the Atlantic. 
America should buy in, confident in the knowledge that cooperation on LNG will go a long way toward creating a Europe that is truly whole, free, and at peace, especially in the face of Russian aggression.
– Jason Czerwiec is a researcher at the American Foreign Policy Council in Washington, D.C.