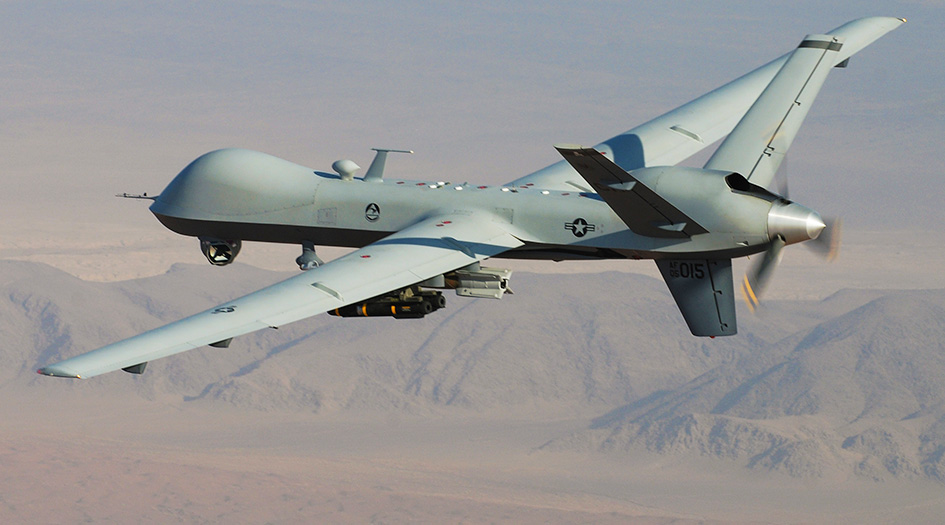 Al-Qaeda, not America, is to blame for the deaths of Warren Weinstein and Giovanni Lo Porto.
Warren Weinstein, an American development worker, was kidnapped from his home in Lahore, Pakistan, in 2011. Aged 73, he was, according to reports today, killed in an apparent U.S. drone strike in January 2015. Giovanni Lo Porto, an Italian aid worker, was kidnapped from an aid project in eastern Pakistan in 2012. Aged 39, he was killed in the same U.S. operation that took Weinstein's life.
But these good men are not casualties of America. They're victims of al-Qaeda, which regards humanity as a pawn for ordained conquest and continues to use the vast ungoverned spaces of western Pakistan to plot murder against the world. We must remember this truth as opponents of the CIA's drone program make their voices heard.
True, drones are not a perfect tool. They cannot replace human intelligence collection, and U.S. intelligence has suffered from President Obama's reliance on technology and from his opposition to aggressive rendition and interrogation. Nevertheless, as I've explained before, U.S. drones have saved (and continue to save) many lives. While allowing durable intelligence monitoring and access into enemy safe havens without pilot risk, drones avoid the political toxicity of manned flights in foreign territory and are a unique tool for counterterrorism.
Moreover, this threat presence compels al-Qaeda to take immensely complex operational-security measures that limit the group's freedom of movement and its ability to plan attacks. This is especially true in Pakistan. As Pakistan's recent release of a senior terrorist leader attests, the U.S. cannot rely on Pakistani intelligence to disrupt plots against American interests. Yemen offers a similar example. There, predictably, Iran and the Sunni monarchies are involved in sectarian warfare, posing new challenges for U.S. security.
The simple fact is that, absent the CIA drone program, America would lack adequate means of defense against capable and intrinsically evil enemies.
Of course, today's news isn't about drones. It's about two more innocents lost to terrorism. And in that regard, it's about the bindings that Mr. Weinstein and Mr. Lo Porto shared with the other hostages that al-Qaeda, the Islamic State, and other Salafi-jihadist groups have taken. Like James Foley, Alan Henning, Peter Kassig, Kayla Mueller, and so many others, these men gave their lives in humanity's service. As President Obama put it, "there could be no starker contrast between these two men and their al-Qaeda captors." In its own way, the terrorist organization has admitted as much: In an audio message in late 2011, al-Qaeda leader Ayman al-Zawahiri crowed about holding the elderly Weinstein hostage.
Ultimately, this moral dichotomy is at the heart of our struggle. From Paris to Pakistan, it's a war between humanity and those who would burn humanity for the sake of ordained tyranny. We must not yield.
— Tom Rogan is a writer based in Washington, D.C. He is a panelist on The McLaughlin Group and holds the Tony Blankley chair at the Steamboat Institute.