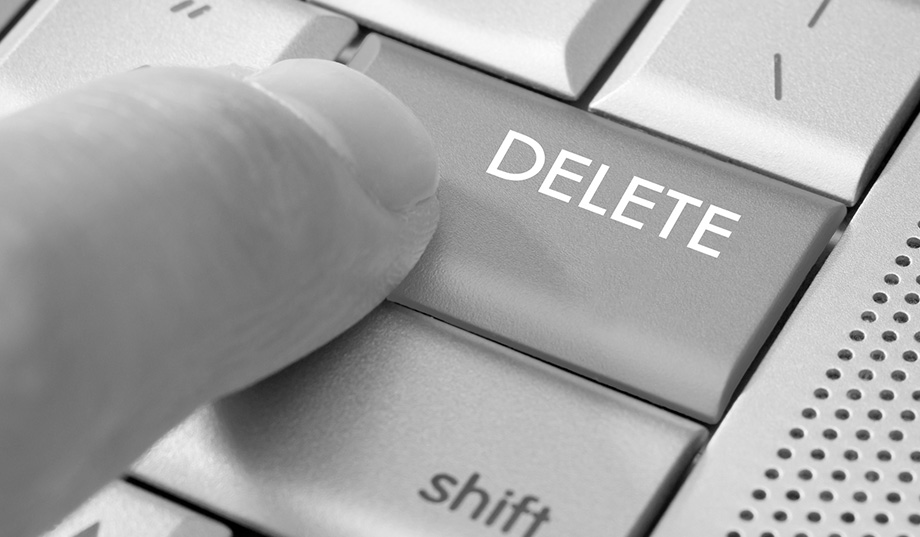 A Quaker school teaches the wrong lesson.
This week, the Washington Post profiled Ryan Anderson as a "fresh voice on same-sex marriage" on "the right." It gave credit where credit was due and was fairly done. Someone from the school Ryan attended for twelve years — a Quaker school in Baltimore — posted it on the school's Facebook page with the note: "Article about Ryan Anderson '00 in today's Washington Post. Fine example of how this School promotes independent thinking and a spirit of respect for all viewpoints."
Well, good for them!
RELATED: Religious Freedom, Relegated to a Footnote
Except that sentiment didn't last the day.
Later on Thursday, Matt Micciche, the head of the school, took down the piece, explaining that:
When the views that a person espouses call into question the full humanity or the full access to human rights of others, based on their very identity, the active harm that the espousal of these views causes outweighs the opposing value of freedom of expression.
And that:
My decision, in other words, places a priority on the very real and human sentiments of the actual members of our community (as expressed to me in the wake of our posting of this article) over the more purely philosophical commitment to the free flow of ideas. Those of us in the majority — in this case, the heterosexual majority — have the luxury of treating the debate about same-sex marriage as an issue of abstract ideals. That luxury is simply not available to those whose humanity and civil rights have historically been degraded in this area and many others.
And:
By choosing to highlight an article about an alumnus whose work is based on a set of beliefs that begin from an assumption of inequality and that argue for the denial of rights to an entire segment of the population based on their identity, I now realize that we erred.
We're living at a time in which two very different definitions of marriage are being debated. This is obviously an emotional debate. It's made no better by the intolerant insistence that it's a form of bigotry to believe that marriage is between a man and a woman and the government has an interest in it primarily because of children.
RELATED: The Burdens of Thought Policing
What's particularly outrageous about this case is that it began with the recognition by the Washington Post that there are civil actors making rational arguments about marriage and family, rather than the caricature we often hear and see. Kudos to the Washington Post. The "Friends" family might reflect on that example.
On his Facebook page, Ryan graciously posts that:
Friends School of Baltimore was and is an incredibly left liberal place. It was a great experience for me, as I was always challenged, always forced to think more critically, always faced with opposing viewpoints. More or less every day at the school was like being on the Piers Morgan Show — as few if any of the faculty leaned right, and many showed open hostility to conservatives and conservative viewpoints. Still, it was a good experience.
He shares:
My senior year, I was the Co-President of the high school, and at graduation I won a number of awards (athletics, music, and academics). I also won the Head of School's "Bliss Forbush Sr. Award For Spirit of Fellowship Practiced by a Senior Throughout his or her School Life." So even in a liberal place, my classmates recognized me as a leader and voted for me, and the faculty and administrators recognized my contributions to the school.

That's more or less what the Washington Post article was highlighting. That on a very difficult and delicate issue, I've been able to do good work with civility and respect. You'd think my alma mater would be proud of this.
"On a matter of great moral concern that is being debated among reasonable people of goodwill across the nation, he will permit students to hear only what is to be said on one side," Robert P. George of Princeton, and Ryan's mentor and a co-author of their book What Is Marriage?, responded, after reading the now-removed post, calling the headmaster's actions those of "an indoctrinator, not an educator." It demonstrates, George says, that not only does he not understand Ryan's arguments, but that "he doesn't understand freedom of speech or the necessity of freedom of speech for the enterprise of education."
I e-mailed with Mr. Micciche who told me:
I don't feel that any further comments by me are likely to be helpful or illuminating. We are a school, and my primary responsibility is for the support, nurture, and education of our students. I will respectfully leave it to others to opine on political matters.
#related#I do feel for him — getting into a debate about same-sex marriage can't possibly be how he expected to spend his day. But we're only going to see this kind of thing happen more and more. Can we please agree to have a robust, civil debate, like Ryan's trying to do, rather than fall into this tyrannical impulse that shuts any attempt at it down?
Are we for freedom or not? Or has the sexual-revolutionary regime of faux choice that has become the air we breathe mandated that we forget we were ever committed to that?
And for goodness' sake, can a Quaker school be proud of the impressive leader they helped turn out, whatever his politics? He's a profile in courage, one that Friends could afford to learn from.
— Kathryn Jean Lopez is a senior fellow at the National Review Institute and an editor-at-large of National Review Online.