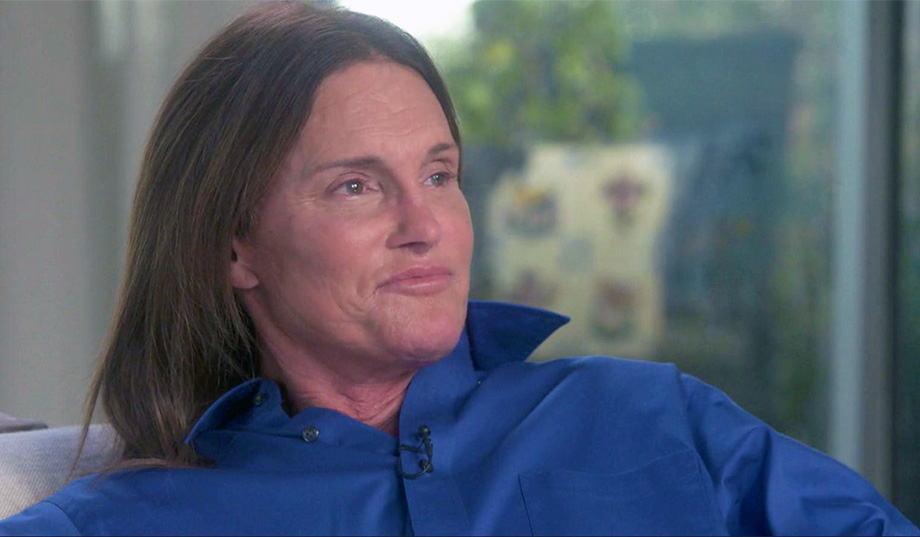 During his interview with Diane Sawyer that aired on Friday night, Bruce Jenner revealed that he's questioned his gender identity his whole life, that he's considered suicide, and that he took hormones for the first time in the 1980s — about 30 years ago and before he decided to marry his most recent wife, Kris Jenner.
But nothing shocked the public quite like his admission that he — gasp! — thinks the Constitution is important!
The subject of politics came up after Sawyer asked him how he felt about Obama being the first president to use the word "transgender" in a speech:
"I will certainly give him credit for that," Jenner responded. "But not to get political, I've just never been a big fan. I'm kind of more on the conservative side."
Sawyer then outright asked Jenner whether he's a Republican, to which he replied:
"Yeah. Is that a bad thing? I believe in the Constitution."
All hell broke loose:
I'm open minded but I'm not sure I can accept #BruceJenner as a Republican.

— bill mccuddy (@BillMccuddy) April 27, 2015
When Bruce Jenner said he was a conservative Republican an angel lost their wings. 😑 LGTB Republican backed agendas are like unicorns.

— Ho Cake McMuffins (@Shun662) April 27, 2015
https://twitter.com/scottbrianday/status/592680066905206784
Some people even went so far as to say his being conservative was enough for them to withdraw their support:
#BruceJenner, i was with ya til i read you're a conservative Republican. No, no, no! Not another TeaPartyer. Not another Ted Cruz. Ugh!

— Claude T (@fakelies) April 27, 2015
https://twitter.com/BPII_/status/591961263653064704
hi Bruce Jenner. you had me, until you said you were a republican. you're a stupid fuck.

— Del Stamp (@delzilla) April 25, 2015
#related#During the interview, Jenner also said that he didn't believe that either party had a monopoly on "understanding." 
The response to his sharing something as simple as his political beliefs definitely shows that he was right.
— Katherine Timpf is a reporter for National Review Online.