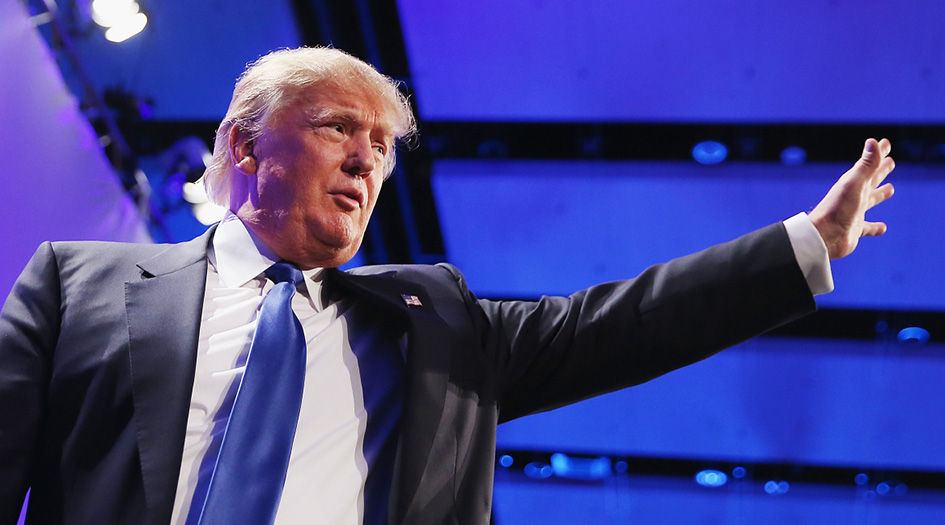 He hasn't bothered to go to the polls in the last half-dozen campaign cycles.
When it comes to voting, Donald Trump must be hoping Americans will do as he says, and not as he does.
Records reviewed by National Review show that the mogul-turned-candidate never bothered to cast his vote in the past six presidential-primary elections — even in 2000, 2004, and 2012, years when he floated the idea of running for the Oval Office.
Even as Trump filled candidates' coffers, he skipped the 2002 general election, failing to cast a vote for U.S. representative and governor, among other positions. He's also sat out several city and state elections in the past 15 years, while donating heavily to candidates in the same races. In some of these elections, it appears Trump's ever-changing party registration rendered him ineligible to cast a primary ballot. But in many others, he could have voted but didn't.  
Trump could not be reached, and his spokesperson had not responded to a request for comment by deadline.
RELATED: Is Trump a Double Agent for the Left?
Perhaps Trump prefers check-writing to ballot-casting. Over the past 15 years, he has donated more to Democratic candidates, including Friends of Hillary Clinton in 2002, than he's given to Republicans.
In total, Trump gave more than $476,000 to Democratic candidates and committees and more than $452,000 to Republicans, according to New York State Board of Elections and Federal Election Commission campaign records.
"Donald's career has been undergirded by all of these political relationships to such a degree that I call him a state capitalist," says Wayne Barrett, a longtime investigative journalist in New York who published a book on Trump in 1992.
RELATED: The Art of the Con, by Donald Trump
But today, Barrett says, Trump "is not playing the same kind of game he once played in New York politics because he's not doing projects that [New York politicians] have discretion over. . . . You don't have to buy a politician to put your name on a project."
Trump's spotty voting record hasn't prevented him from urging others to the ballot box.
"All eyes are on Florida today," Trump tweeted on Jan. 31, 2012. "I will be watching the GOP primary results very closely. We need the right candidate to beat @BarackObama."
RELATED: Witless Ape Rides Elevator: Donald Trump Is in the Race
A year earlier, on Sept. 12, 2011, Trump also took to Twitter, writing that he was "urging his friends in Brooklyn to vote for Bob Turner tomorrow — send @barackobama a message."
It's not just politicians that Trump has asked Americans to vote for, either.
In June 2011, he urged followers to "vote for your favorite beauty!" in the Miss USA Pageant. He's also urged Chicagoans to "Vote now!" for Chicago's 2014 chef of the year.
#related#Followers were asked to weigh in on behalf of his upscale Florida resort, Mar-a-Lago, and for their "favorite TRUMP HOTEL COLLECTION hotels" for Travel and Leisure's awards.
"Who's your pick — @bretmichaels or @hollyrpeete? Vote now on Ivanka's new Facebook page!" Trump proclaimed in 2010 on Twitter.
Then again, as Barrett puts it, Trump is "just a celebrity."
"He's become the celebrity blowhard of America, a Kardashian without the cleavage," Barrett says. "And that's what he is: He sells his name. This race will enlarge his name. That's why he's running."