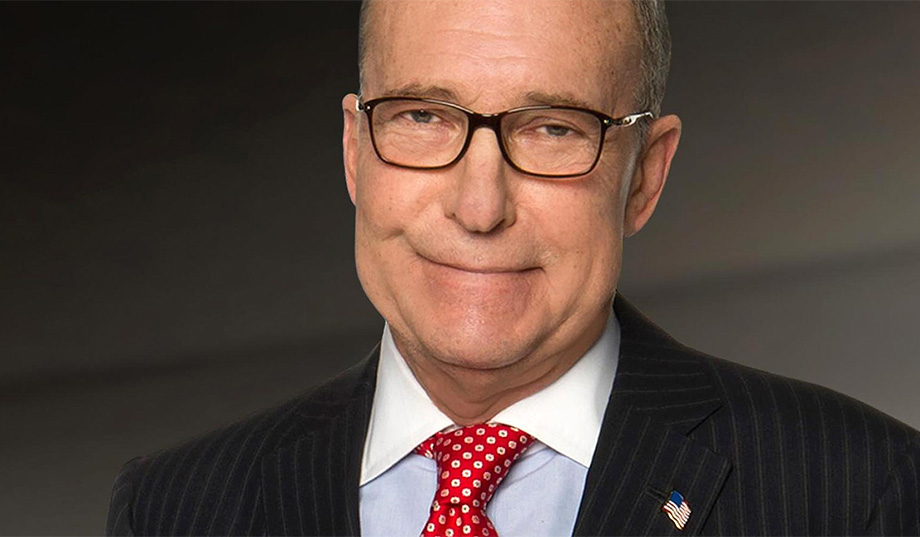 Larry Kudlow and the National Republican Senatorial Committee have exchanged flirtations in the past. Now, the former Reagan economic aide and the organization tasked with protecting the GOP's Senate majority in 2016 are once again mulling the possibility of Kudlow challenging a Democratic incumbent for the Senate in one of the country's bluest states.
A source with knowledge of the situation says that, in the NRSC's search for candidates to take on Chuck Schumer in New York and Richard Blumenthal in Connecticut, it has landed on Kudlow, 67, who owns residences in both states, as a potential challenger. The organization, according to the source, is planning to conduct polls on the potential matchups.
Kudlow declined to comment on the record, and a spokesman for the NRSC says, "It's standard policy that we don't discuss recruitment in the press."
This is not the first time Kudlow's name has surfaced as a potential senatorial candidate. He considered challenging former Connecticut senator Christopher Dodd in 2010, and told reporters at the time that he spoke with then-NRSC chairman John Cornyn about it, too. "[Cornyn] came up to me and put it right on the table," Kudlow told Politico in 2009 of a potential bid to unseat Dodd. "He seems to think it would be a good race, and a national race."
Kudlow ultimately decided against entering that race, saying that he preferred his job as a television host at CNBC, but a movement surfaced later that year to draft him to run against Schumer.
A run in either blue state would be an uphill battle for Kudlow. Schumer has held federal office for 35 years and is expected to become the Democratic leader after Harry Reid retires in 2016. Blumenthal, who was elected in 2010, maintains a positive approval rating, and the last Republican elected to the Senate from Connecticut was Lowell Weicker, who served from 1970 to 1988.
— Eliana Johnson is Washington editor for National Review.