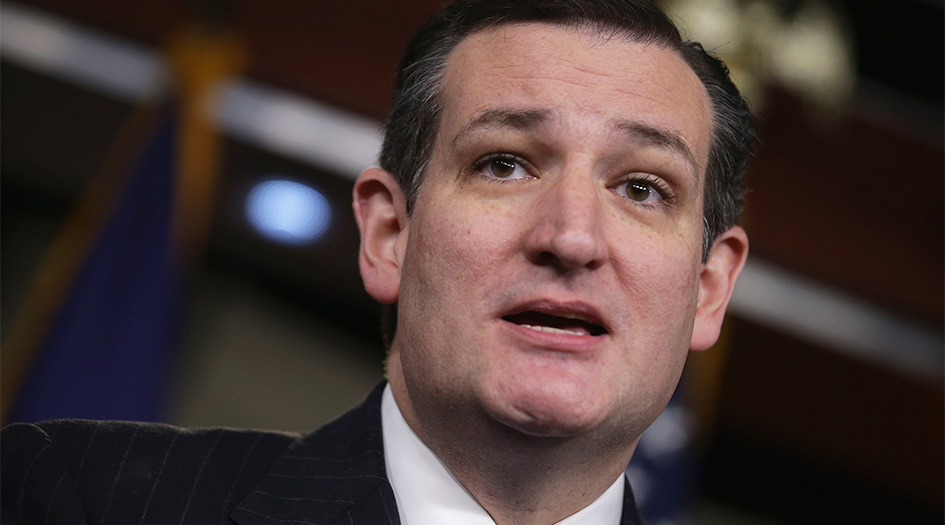 Texas senator Ted Cruz is summoning the biggest donors to his presidential campaign to Colorado Springs in mid-July.
Cruz and his top bundlers — those who, according to a top campaign aide, "have met or exceeded their finance goals" by raising a minimum of $100,000 — will convene at The Broadmoor, the five-star resort owned by the conservative billionaire Philip Anschutz.
The Colorado event, which will run from July 10-12, will serve as an opportunity for the campaign to update its top donors on the state of the race and to ask them to redouble their efforts on Cruz's behalf. "One of the best things you can ever do for an investor is give them benchmarks for you to be measured by," says the senior Cruz aide.
The Texas senator made a splash when news surfaced in April that he'd managed to secure over $31 million for a cluster of super PACs operating under a variation of the name Keep the Promise. Cruz's super PAC fundraising is being driven in large part by Toby Neugebauer, the founder of the Houston private-equity firm Quantum Energy Partners and the son of Texas congressman Randy Neugebauer.
#related#The New York hedge fund billionaire Robert Mercer and his daughter, Rebekah, among the nation's biggest donors of the 2012 presidential cycle, are top backers of the pro-Cruz groups this time around, as are the fracking billionaires Farris and Dan Wilks, according to two sources familiar with the super PACs' fundraising operation. The brothers, who backed former Arkansas governor Mike Huckabee in 2008, have generally managed to fly under the radar in Republican fundraising circles. Farris, the younger of the two, serves as a pastor at a Seventh Day Adventist church in Cisco, Texas.
Cruz, according to another source, is also working to woo Foster Friess, the billionaire whose donations kept former Pennsylvania senator Rick Santorum's presidential campaign afloat in 2012, and who has once again committed his support to Santorum in 2016.
— Eliana Johnson is Washington editor for National Review.