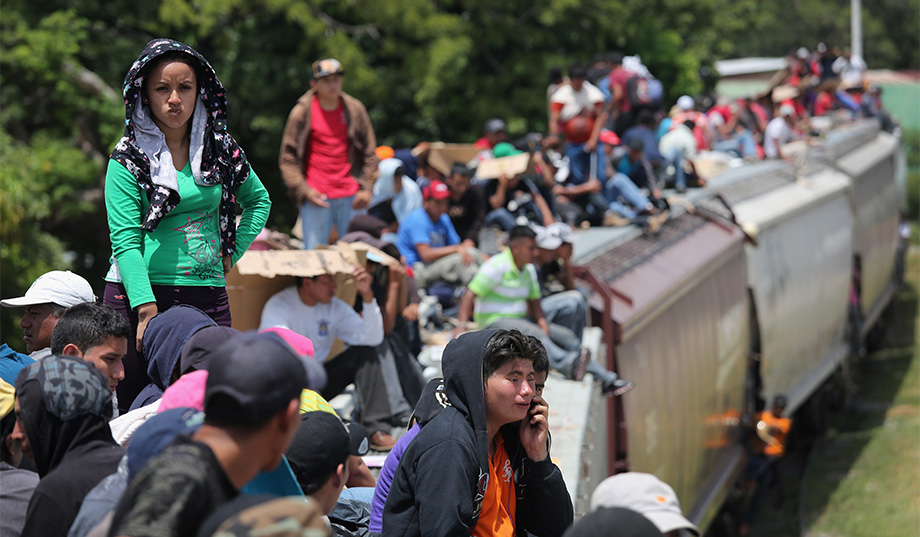 About 2.5 million people have immigrated to the United States illegally since President Obama took office, 790,000 of them in the last two-and-a-half years, according to a new analysis of immigration and census data.
The data marks an improvement over illegal immigration rates from 2000 to 2006, when 500,000 to 600,000 people entered the country illegally each year. But it nevertheless shows just how far the country still is from stemming the tide of illegal immigrants, according to the Center for Immigration Studies (CIS), which conducted the new analysis.
"While the level of new illegal immigration is lower than a decade ago, the enormous ongoing scale of illegal immigration is a clear indication that the United States has not come close to controlling it," CIS says. "The evidence indicates that, in the last few years, about 400,000 new illegal immigrants snuck into the country or overstayed a temporary visa each year."
Under Obama's enforcement polices, once foreigners successfully enter the country, they're virtually home free. "If you are a run-of-the-mill immigrant here illegally, your odds of getting deported are close to zero," John Sandweg, former acting director of U.S. Immigration and Customs Enforcement (ICE), told the Los Angeles Times in 2014.
Get Free Exclusive NR Content
Even when ICE or other agencies want to deport a particularly dangerous criminal immigrant, so-called "sanctuary cities" around the country often prevent them from doing so. Almost 300 state and local jurisdictions have a policy of refusing to hold criminal illegal immigrants whom ICE seeks for deportation.
San Francisco officials have recently come under heavy criticism for their own sanctuary policies, following the high-profile murder of a woman who was walking on a city pier with her father. The man who killed her was in the country illegally despite having been deported five times, in part because San Francisco officials had released him over the objections of ICE after his most recent arrest.
#related#Senate Republicans want the Justice Department to block grant money from flowing to law-enforcement agencies that follow such policies. "Municipalities that refuse to cooperate with federal immigration laws simply should not receive the Department of Justice's assistance funding," Senator Richard Shelby (R., Ala.) wrote in a July 9 letter to Attorney General Loretta Lynch. "The freedoms we enjoy — like strolling on a San Francisco pier with our children — are possible only when we are willing to enforce the federal laws that keep our families and our freedoms safe."
— Joel Gehrke is a political reporter for National Review.