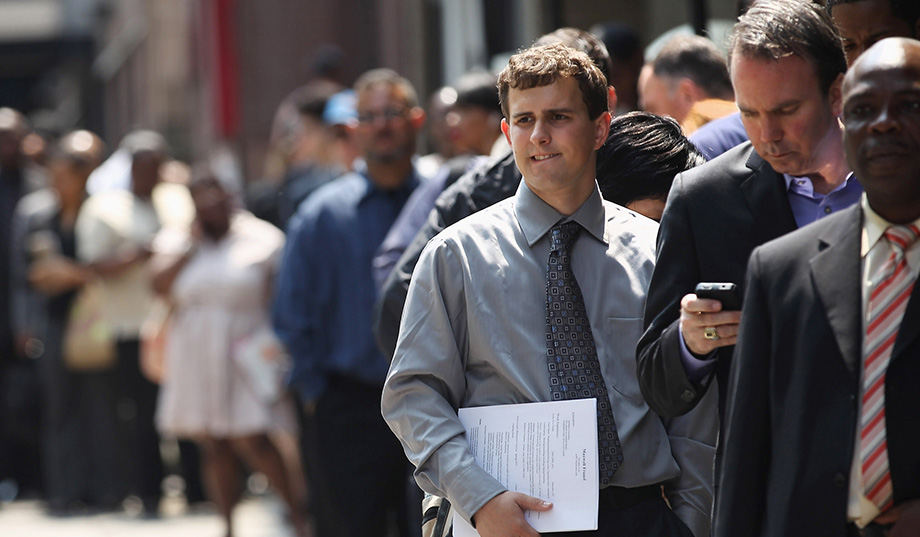 In 2013, when it was revealed that a developer was planning to purchase one of the four properties next to Mark Zuckerberg's Palo Alto, Calif., home, and pitch potential buyers on the idea of living next-door to the founder of Facebook, the 29-year-old multi-billionaire purchased all four residential properties and leased them back to their current occupants, whose neighborly discretion he valued.
Businessmen do business to make money. But occasionally, as Mr. Zuckerberg found out firsthand, business ventures have human costs.
In a 2013 letter to President Obama and congressional leaders, more than 100 tech executives, Zuckerberg among them, complained: "One of the biggest economic challenges facing our nation is the need for more qualified, highly-skilled professionals, domestic and foreign, who can create jobs and immediately contribute to and improve our economy." The executives were petitioning on behalf of the 2013 "I-Squared" bill, which would have raised the cap on the number of H-1B visas distributed yearly to select "highly skilled" foreign workers.
But is there really a dearth of STEM-proficient American workers? Qualcomm, the San Diego-based cellphone smart-chip producer, announced last week that it plans to lay off 4,500 employees. But just four months ago, Qualcomm was "scrambling" to hire H-1B applicants. Likewise with Microsoft, which announced last year that it would be laying off 18,000 workers and introduced plans for another 7,800 cuts three weeks ago, even as it remains an enthusiastic supporter of the resurrected I-Squared bill co-authored by Marco Rubio earlier this year. That bill would triple the number of H-1B visas to 195,000.
RELATED: Mark Zuckerberg's Cynical Ploy to Get Cheap Foreign Labor
It's not hard to imagine that Qualcomm, Microsoft, and others hope to follow the Disney model. Late last year, Disney, a company with significant IT interests, laid off 250 workers. They were replaced by H-1B recipients. And, like some 400 workers laid off from Southern California Edison last year, the Disney employees were required to participate in a "knowledge transfer" — i.e., they were forced to train the foreign workers who took their jobs.
What is happening? Ron Hira, of the left-leaning Economic Policy Institute, reports that in 2013 Infosys and Tata, two leading offshoring firms, paid computer-systems analysts on H-1B visas $20,000 less than the average annual wage ($91,990) for analysts in Los Angeles that year — despite the legal requirement to pay H-1B employees the "prevailing wage" in an area for their given occupation. Summarizing the findings of a group of economists studying the impact of H-1B employees on companies, my colleague Reihan Salam wrote in National Review's June 22 issue: "H-1Bs don't appear to make firms more innovative, but they do lead them to hire fewer U.S. workers than they would have otherwise, and they do make them more profitable." The evidence indicates that "the chief motivation of employers seeking H-1Bs is to restrain growth in labor costs."
RELATED: Skilled Immigration: Not All It's Cracked Up to Be
It's for this reason that ten senators (five Republicans, four Democrats, and Bernie Sanders) have called on the Department of Justice, the Department of Homeland Security, and the Department of Labor to investigate the use of the H-1B visa program at Southern California Edison, and another senator, Bill Nelson (D., Fla.), has called on DHS to investigate Disney on the same grounds.
The H-1B program has become an arrangement through which well-connected companies can save cash by betraying qualified American workers.
The H-1B program accounts for a fraction of all legal immigration to the United States every year — which is about a million people. But the program highlights the question that should be at the heart of America's larger immigration debate: For whom does our immigration system exist?
For tech executives, guest workers would "immediately contribute to and improve our economy." But even if that were true — and a lot of evidence suggests it's not — it would still leave unaddressed the issue with which Mr. Zuckerberg, in his real-estate dealings, was so concerned: the human cost. Something more than the Palo Alto developer's bottom line was at issue.
RELATED: 'You're Fired — Now Train Your Replacement'
Likewise, bringing more and more foreign workers to the United States is not just an economic prospect. People are more than contributors to an economy, and nations are more than markets. "I just couldn't believe they could fly people in to sit at our desks and take over our jobs," one worker replaced at Disney told the Times. "It was so humiliating to train somebody else to take over your job." The idea that big companies and the government are conspiring against American workers breeds contempt and threatens social cohesion. And it's these non-economic problems that are the most intractable.
#related#The American immigration system must work, first and foremost, for Americans. Certainly there are foreigners we would be lucky to welcome to our shores; as is often noted, the labors of immigrants have been imperative to our nation's success, economic and otherwise. But a nation that refuses to prioritize the interests of its own citizens over the interests of foreigners is not much of a nation — and is sure not to last as one for long.
The H-1B program has become an arrangement through which well-connected companies can save cash by betraying qualified American workers. An immigration system — and a government — that facilitates such a scheme is broken, indeed.
— Ian Tuttle is a William F. Buckley Fellow in Political Journalism at the National Review Institute.