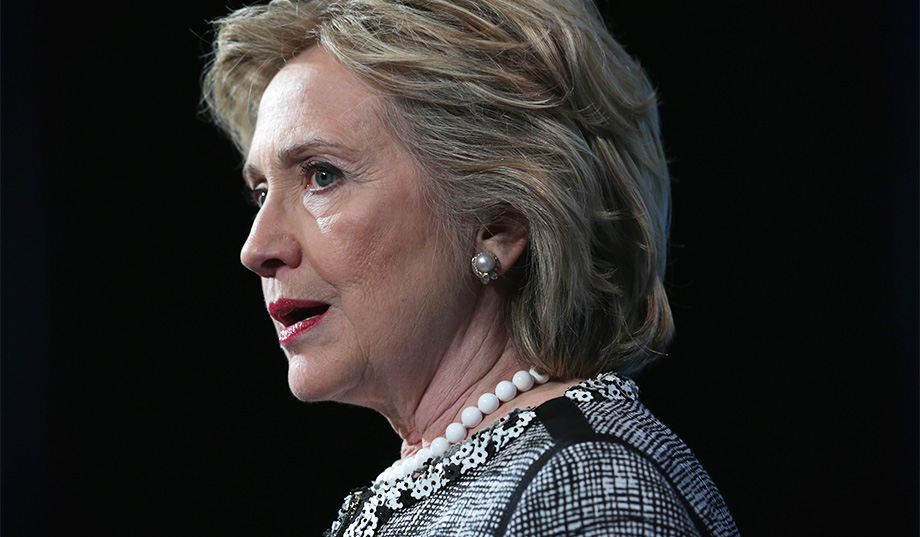 Minneapolis — Hillary Clinton brushed aside a question about top aide Huma Abedin's escalating conflict-of-interest scandal on Friday, and told reporters that her husband's requests to give paid speeches in the authoritarian states of North Korea and the Democratic Republic of the Congo were part of a routine State Department process.
On Thursday, the Washington Post published new e-mails that place Abedin at the nexus of Clinton's public and private life and reveal the degree to which these two worlds overlapped. In recent weeks, Federal investigators and congressional committees have raised concerns about Abedin's work at Clinton-linked consulting firm Teneo while she remained employed by the State Department.
And on Friday, new e-mails obtained by conservative group Citizens United showed Bill Clinton seeking State Department approval to deliver paid speeches in North Korea and the Democratic Republic of Congo during his wife's tenure as secretary. Despite the planned attendance of two brutal central-African dictators, Clinton seemed especially keen on delivering the speech in the DRC — at one point asking if State would bless the trip provided his fee went entirely to the Clinton foundation.
Fresh from a speech to adoring delegates at the Democratic National Committee's summer meeting, Hillary Clinton took 15 minutes of press questions in a small side-room off of the Minneapolis Hilton's main ballroom.
Get Free Exclusive NR Content
Toward the end of the Q&A, Fox News's Ed Henry managed to bypass Clinton press secretary Nick Merrill's carefully choreographed reporter-selection process. "Were you aware that your husband wanted to give paid speeches for repressive regimes like North Korea?" he asked. "Do you have any comment on these new e-mails that have raised questions about the conflict of interest involving your aide Huma Abedin? And finally, can you name one other cabinet secretary who had their own server?"
"Well, let me answer one of your questions, because I think that's what you are entitled to," Clinton said, ignoring the Abedin query to focus on the first question regarding her husband's request to speak in North Korea. "The process that was one set up in my years as Secretary of State was for any request that my husband received to be sent to the State Department to be vetted," she said. "So it didn't matter where it was coming from, it was going to go to the State Department."
#related#"And there were some unusual requests," she said, "but they all went through the process to try to make sure that the State Department conducted its independent review. And he did neither of those speeches."
"In the end, it was not something my husband wanted to do," Clinton added. "And it was not something the State Department wanted to do. It never happened. But I'm just telling you, we had a process so that all of these requests would be vetted."
— Brendan Bordelon is a political reporter for National Review.