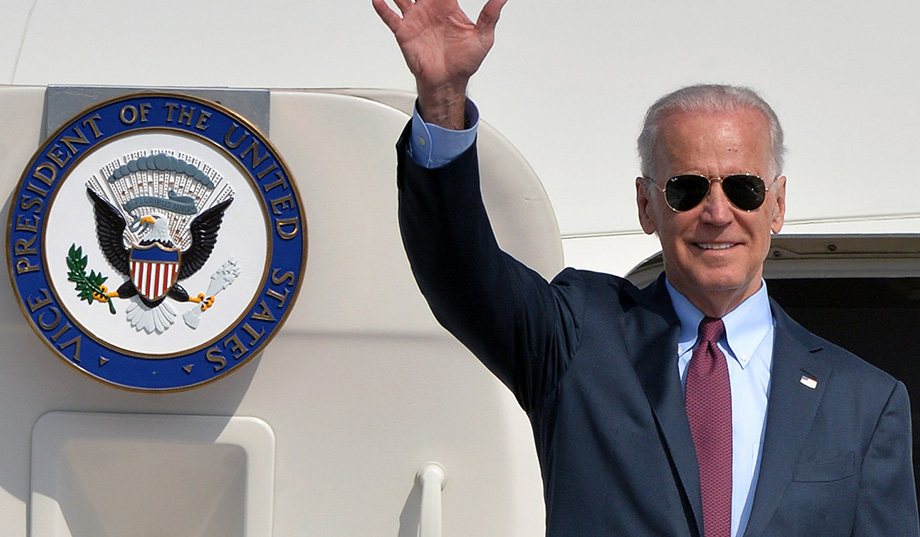 Vice President Joe Biden will visit Florida to talk about "helping more Americans go to college," just days after acknowledging that he may challenge Hillary Clinton for the Democratic presidential nomination.
Biden is going to Miami Dade College next Wednesday. "The Vice President will discuss the importance of helping more Americans go to college and the critical role that partnerships between community colleges and employers play in helping Americans obtain the skills they need to succeed in the workforce," the White House announced today. On Thursday, he'll also "meet with Jewish community leaders in Miami to discuss the nuclear deal reached with Iran."
The speech gives Biden a chance to wade into an area that has become a key issue early in the Democratic primaries. Two weeks ago, Clinton unveiled a plan to "mak[e] college affordable and available to every American" by subsidizing "no-loan tuition at four-year public colleges and universities" for lower-income people. Vermont senator Bernie Sanders, who is currently Clinton's chief rival for the nomination, has called for eliminating tuition at public universities, regardless of income.
Biden may pass on challenging Clinton, directly or indirectly, but his team will certainly monitor the reception he receives in Florida. On Wednesday, he told party activists that he is thinking of running for president, but isn't sure that he has the "emotional fuel"  for a run following the death of his son, Beau Biden. "I have to be able to commit to all of you that I would be able to give it my whole heart and my whole soul, and right now, both are pretty well banged up," he said.
— Joel Gehrke is a political reporter for National Review.
Get Free Exclusive NR Content