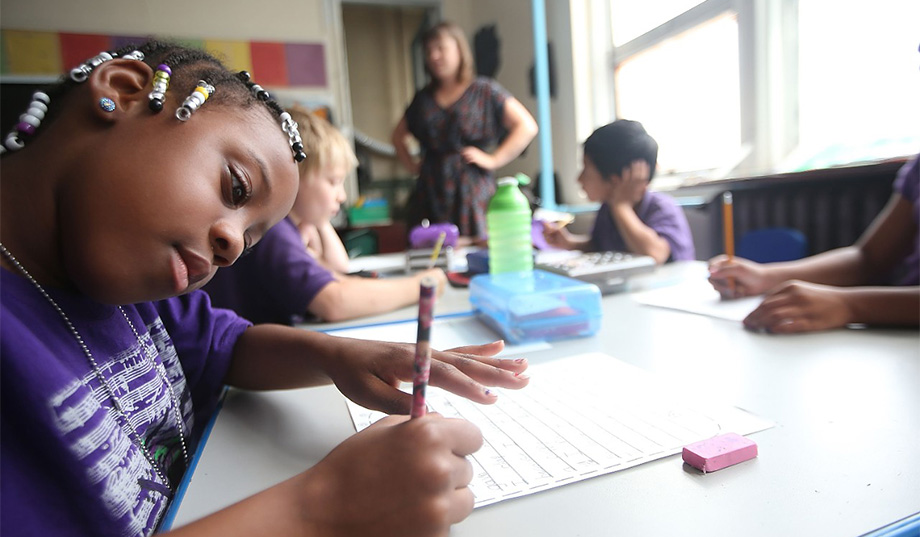 The reforms have proved life-changing for public-school students.
If we could start from scratch, would we design urban public-school systems as they are today? Would we send students to particular schools entirely on the basis of where their homes are located, or would we offer parents a choice? Would we create a monolithic school district to impose a uniform education philosophy and rigid teacher work rules, or would we provide schools with independence and hold them accountable for meeting high standards?
I hazard the guess that few would replicate America's current system. And yet, despite meaningful reforms of urban education in recent decades, plenty of work remains to be done. One reason is that it is much more difficult to repeal a restriction — particularly one that favors stakeholders as politically powerful as public-school teachers — than it is to create one. Another reason is fear of the unknown. The current system isn't perfect, opponents of education reform can argue, but at least it is familiar. Better to stick with the devil you know.
Fortunately, starting over is no longer a hypothetical thought experiment. New Orleans offers the first case study of what can happen when a major American city replaces the old education system with one based on parental choice, school autonomy, and public accountability. The results are eye-opening.
The devastation caused by Hurricane Katrina — ten years ago this month — gave New Orleans a historic opportunity to tear down the Orleans Parish public-school district, which was among the worst-performing urban public-school systems in the entire country. The state was forced to seize control of nearly all of the city's public schools. When it came time to relinquish control, Louisiana had the opportunity to start afresh. Public-school employees were fired. When the teachers'-union contract expired, it was not replaced. Old attendance-zone boundaries were erased. Instead of developing a new central school district, the state handed over most of the city's schools to several charter management organizations, which were given discretion in hiring and operations, but were held publicly accountable for improving student outcomes. Today, about 91 percent of New Orleans students attend charter schools.
These reforms altered public education in New Orleans, but they did not eliminate it: Charter schools are public schools, although they do not answer to school-district administrators. They are still paid for by the taxpayers, but the government's principal role, apart from channeling the funding to the various schools, is oversight — that is, holding schools accountable and, if a school is found to be ineffective, closing it.
A team of academic researchers, led by Tulane University's Douglas Harris, has been studying the impact of New Orleans's education revolution. In a recent report, Harris and his colleagues found that the reforms have produced enormous gains. Test-score improvements for New Orleans students are of a life-changing size — on average, the students' percentile rankings on standardized exams are up by about 15 points. New Orleans students are now more likely to graduate from high school and attend college.
The Big Easy's experience demonstrates that radical education reform can fundamentally improve the lives of poor urban kids. These results should embolden policymakers across the United States, who, up to this point, have pushed for only pieces of the choice and accountability reforms that New Orleans adopted wholesale. Previous research had suggested that incremental education reform can be positive. New Orleans demonstrates that comprehensive reform can be a stunning success.
Harris and colleagues, however, express skepticism that other cities will replicate this kind of comprehensive education reform. New Orleans, they argue, was so low-performing that it couldn't help improving; and it is a city better able than many to attract bright young teachers and administrators. Of course, context matters when assessing any policy. But poor schools and an enticing environment for talented young people are conditions shared by many American cities.
Structural reforms adopted over recent decades have made urban public schools better. The New Orleans experience is a horse of a different color.
Indeed, Hurricane Katrina may have only sped up for New Orleans a process that is taking hold elsewhere. In several U.S. cities, charters now enroll large enough proportions of students to rival nearby traditional public schools. For the 2013–14 school year, the National Alliance for Public Charter Schools identified 43 school districts in which at least 20 percent of students were enrolled in charter schools, including the school districts of major cities such as Detroit (55 percent), Philadelphia (30 percent), Los Angeles (21 percent), and Houston (21 percent).
Structural reforms adopted over recent decades have made urban public schools better. The New Orleans experience is a horse of a different color. We now see what is possible when a bloated, dysfunctional system is replaced by one based on public accountability, school autonomy, and parental choice. The political realities that Katrina shattered in NOLA are unlikely to be swept away elsewhere any time soon. But the New Orleans experience should shift the conversation about education reform from one of incremental change to a bolder call for fundamental reform.