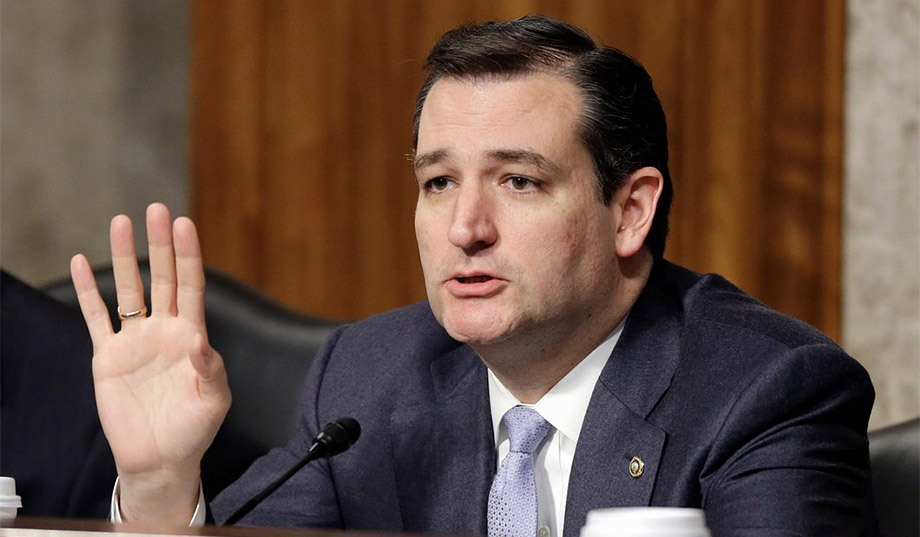 Two Republican senators are asking the Obama administration how many of the people arrested in the United States on terrorism-related charges entered the country legally or illegally.
"We have identified at least 72 individuals in the United States who, over the last year: have engaged in or attempted to engage in acts of terrorism; conspired or attempted to conspire to provide material support to a terrorist organization; engaged in criminal conduct inspired by terrorist ideology; or who have been sentenced for any of the foregoing," Senator Ted Cruz (R., Texas) and Senator Jeff Sessions (R., Ala.) wrote in a Wednesday letter to President Obama's administration. "We would like to understand more about these individuals, and others similarly situated in recent history, and the nexus between terrorism and our immigration system."
To that end, they asked asked Attorney General Loretta Lynch, Secretary of State John Kerry, and Homeland Security Secretary Jeh Johnson to tell Congress how many non-citizens, naturalized U.S. citizens, and natural-born U.S. citizens have been involved in terrorist-related activity since 1993.
"FBI Director James Comey warned that while 'we are stopping [terrorist plots] so far through tremendous hard work . . . it is incredibly difficult. I cannot see me stopping these indefinitely,' they noted in the letter. "Just one week later, five of our fine service members were murdered in an act of terrorism in Chattanooga."
The Chattanooga shooting was carried out by a Kuwait-born University of Tennessee graduate who maintained dual Jordanian and American citizenship, per CNN. Defense Secretary Ash Carter said the shooting "illustrates the threat to [Defense Department] personnel posed by Homegrown Violent Extremists.
#related#The letter comes as Senate Judiciary Chairman Chuck Grassley (R., Iowa) is investigating how sanctuary city policies are contributing to violent crime. Grassley wrote Johnson on Tuesday, asking him to provide the immigration history of two men who were arrested on rape and murder charges after benefiting from sanctuary city policies that helped at least one of them avoid deportation. "Clearly, there has been a total breakdown in cooperation between local and federal law enforcement that allowed this alleged killer to be released and, despite his lengthy and violent criminal record, never deported," Grassley wrote.
Cruz and Sessions asked for a response by September 4, which would give the Texas freshman plenty of time to use the information on the campaign trail ahead of the 2016 Iowa caucuses.
— Joel Gehrke is a political reporter for National Review.
Editor's Note: This piece has been amended since its initial publication.
Get Free Exclusive NR Content