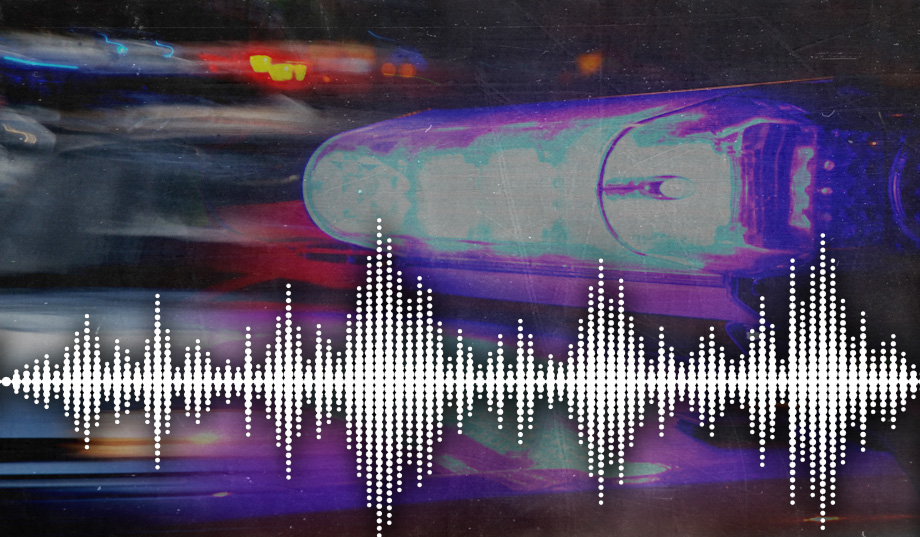 Earlier this year National Review exposed the sordid tale of Wisconsin's "John Doe" investigations, in which partisan prosecutors launched expansive — and unconstitutional — campaigns of harassment against Badger State conservatives. The worst of this harassment included a series of dawn and pre-dawn raids, executed by police officers armed to the teeth and equipped with battering rams, pounding on doors and terrifying conservative families. The officers turned those conservatives' homes "upside down," in a search for something, anything that could be used to discredit, defeat, and even imprison Republican governor Scott Walker and his allies.
Ultimately, four raid victims came forward to tell their stories to NR — three anonymously and one on the record. Their stories made an impact. The Wisconsin Supreme Court cited our reporting in its decision halting the most current John Doe investigation, which held that Wisconsin law enforcement was investigating "crimes" that were not crimes at all: Wisconsin prosecutors were launching raids to investigate constitutionally protected speech — issue advocacy in support of conservative causes.
After widely reporting on the John Doe investigations, the Left was largely silent about the raids. That changed yesterday, when the Milwaukee Journal Sentinel released audio of a portion of the 2011 raid on the home of Cindy Archer, the one raid victim who spoke on the record about her experience. She has since filed a civil-rights lawsuit challenging prosecutors' actions, and two defendants in that suit requested release of the tape.
The first 35 minutes of the recording are here:
The full three-hour recording (which still only encompasses a portion of the raid) is here:
The Journal Sentinel's Daniel Bice has seized on the tape to assert that it "contradicts" Archer's claims, telling a "different story" from the one she told National Review and the one she told in her lawsuit. In reality, however, the tape omits all of the most critical moments of the raid, and corroborates Archer's account in many key respects. To the extent it exposes differences between what was recorded and Archer's recollection, those differences actually offer slight encouragement to those who wish to see law-enforcement officials obey constitutional mandates.
Crucially, the tape omits the beginning of the raid, in which Archer reports that the police pounded on the door, held a battering ram, confronted her while she was completely undressed, and left her terrified that they would shoot her dogs. Instead, the tape begins at an unknown time after those events occurred, when an investigator apparently approaches the house with the scene secure, Archer's dogs under control, and Archer and her partner (who'd been interrupted in the shower) fully dressed. However, at the 18:50 mark Archer does describe what had just happened,  In other words, the tape doesn't contradict Archer's story of the initial entry, and, in fact, her contemporaneous statements corroborate the story she told NR.
Get Free Exclusive NR Content
Once the recording starts — again, at an unknown time after the initial entry — it not only corroborates other key elements of Archer's claim, but confirms the incredible breadth of the investigation. In fact, the clearest voice on the tape — belonging apparently to Aaron Weiss, a Milwaukee County investigator — says (beginning around the 28:00 mark) "This investigation has been going a long time. . . . I heard you say outside that's why they forced you out. We touched a lot of people in this. It's a pretty broad net." And he acknowledges that "a lot of these things are politically charged." He also notes that the investigation has "grown and grown and grown."
Beginning at the 4:00 mark, Weiss reads the extraordinarily expansive search warrant and then — at 9:20 — he reads the John Doe secrecy order that required Archer and her partner not to disclose to anyone but her lawyer the contents of the search warrant, or even the fact that she'd received it. Ludicrously, Weiss claims that the secrecy order will actually benefit Archer, saying that no one will know what they talk about. Yet even as he was speaking, neighbors and members of the press were outside watching the raid take place. The public was allowed to know that Archer's home was raided, yet Archer was prohibited from speaking out to try to clear her name.
RELATED: Wisconsin's Shame: 'I Thought It Was a Home Invasion'
The Journal Sentinel's Bice argues that the tape contradicts Archer's claims — in his words — that "officers screamed at her, threw a search warrant at her without reading it, barred her from stepping outside to smoke and failed to inform her of her constitutional rights." But since the recording doesn't encompass the entire raid — and doesn't include the critical opening minutes — it's unclear how he can know that most of these claims are false.
The price of Cindy Archer's public service as a key member of Walker's team was high indeed, and the audiotape brings a small slice of her ordeal to life.
Weiss is indeed unfailingly polite on the tape. But since there's no audio of officer's initial entry into Archer's home, any of the conversations during that entry, or any related initial discussions of the search warrant, it's impossible to tell from the tape whether anyone screamed at Archer, threw the search warrant at her, or denied her initial request to smoke. In fact, in our initial interview, Archer told this reporter that the screaming and the denial of her request to smoke occurred in the early part of the raid. Afterwards, she said, the screaming stopped, and she was allowed access to coffee and a cigarette to help calm her nerves.
Archer claimed in her suit that "no one informed her of her constitutional right to remain silent and the right to an attorney." Here the divergence between Archer's recollection and the recording is most clear. Weiss did in fact advise her of her right to an attorney, but this was after an unknown amount of time had passed, and — critically — when Weiss first enters Archer's house one can hear other officers engaging Archer in conversation well before he advises her of her rights.
In fact, the delivery of the Miranda warnings — at an indeterminate time after the raid began — is the one tiny ray of good news on the tape. On a day when an innocent was subjected to the terrifying experience of an early-morning armed raid, was exposed naked in front of the police while her partner's shower was interrupted by law enforcement, and received a gag order even as the press and public gathered around her besieged home, she was at least eventually told she was entitled to a lawyer and had the right to remain silent.
RELATED: Wisconsin's Shame: State Supreme Court Vindicates Victims of 'John Doe' Witch Hunt
Other raid victims have claimed, however, that they did not receive Miranda warnings, even though they — like Archer — were detained in their homes. Deborah Jordahl, a Madison political consultant and raid target, said yesterday: "I was detained in my own home, I was told I could not contact my lawyer, I was told that I could not tell anyone about the raid, and I was not Mirandized."
In a statement, Archer's lawyer, David Rivkin, said the audiotape constituted "powerful evidence for Ms. Archer's claims against the persons responsible for her persecution," and noted that "given the trauma of the day," it was "not surprising" that she "may not remember every detail with perfect clarity."
It can't be stressed strongly enough that Archer was never charged with a crime. The raid, the fear, the multiple interrogations — all yielded nothing of substance against her. The fact that she did, eventually, receive a Miranda warning doesn't make the raid any less terrifying, the gag order any less damaging, or the investigation any less partisan. The price of Cindy Archer's public service as a key member of Walker's team was high indeed, and the audiotape brings a small slice of her ordeal to life. But Wisconsin's shame is finally emerging from the shadows.
— David French is an attorney and a staff writer at National Review.