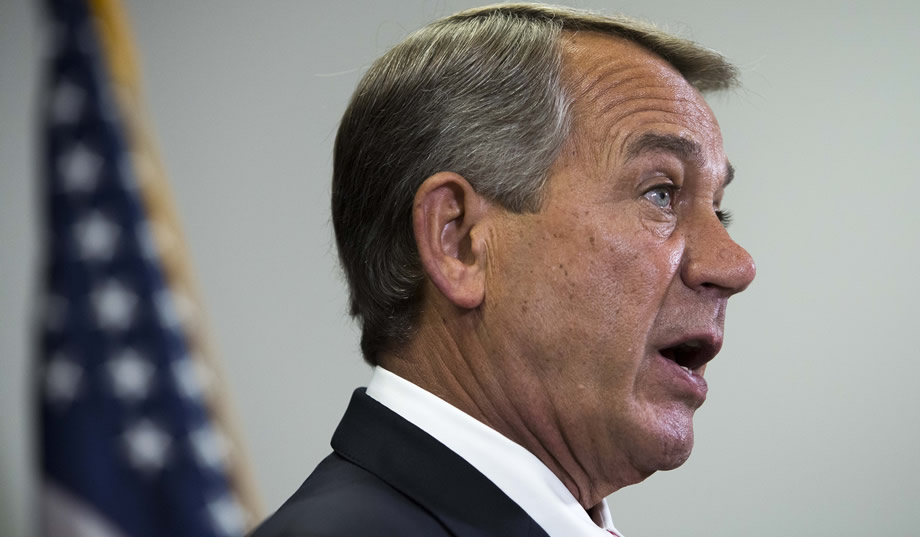 House Speaker John Boehner (R., Ohio) announced today that he is resigning at the end of next month.
"Boehner resigning at end of October," a Republican representative texted National Review from the House conference meeting. A second congressman confirmed the news.
Boehner has been under pressure from a group of rank-and-file conservatives for months, culminating in the House Freedom Caucus vowing not to vote for any continuing resolution to fund the government that contains money for Planned Parenthood. That pledge came after an HFC member, North Carolina Representative Mark Meadows, filed a motion to vacate the chair — that is, depose the speaker — in August. Boehner considered holding a vote on the motion, according to one House Republican familiar with his thinking, but did not do so out of concern that he would not have the support needed to defeat the motion outright.
Boehner intended to resign at the end of the last Congress, but changed plans after then-House Majority Leader Eric Cantor (R., Va.) lost his primary. "He is proud of what this majority has accomplished, and his speakership, but for the good of the Republican conference and the institution, he will resign the speakership and his seat in Congress, effective October 30," a Boehner aide says in an e-mail.
#share#Between the Meadows motion and the HFC pledge, Boehner was in a tight spot. HFC, a group of between 30 and 40 members, is large enough to deny Boehner the 218 Republican votes needed to pass legislation. By the same token, they could also deny him a majority on the House floor in a vote over who should be speaker, assuming that the Democrats were to vote against him as well. The danger, for Boehner, was that if he refused to use the CR to defund Planned Parenthood, at risk of a government shutdown, he'd find himself facing an open rebellion from his right flank.
As it is, Boehner's announcement sets the stage for the House to pass a "clean" CR that does not strip out funding for Planned Parenthood with the help of House Democrats. "Fifty to 100 GOP members to vote with Dems," the first GOP representative tells NR.
— Joel Gehrke is a political reporter at National Review.