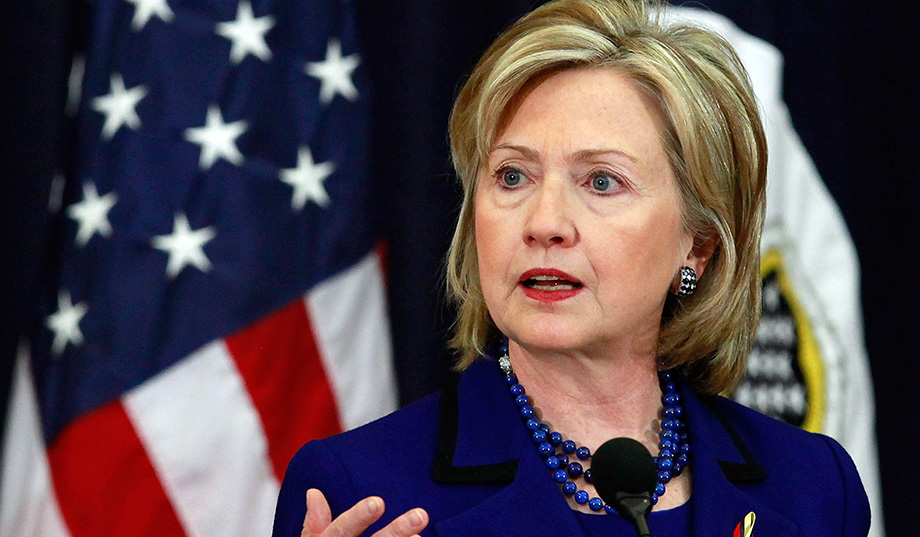 In September 2015, Democratic presidential candidate Hillary Clinton styles herself as a staunch defender of gay rights — particularly gay parental rights. "I'm proud of you!" she told a gay man last April, after he explained how he and his partner had adopted a little girl together.
But four years ago, Clinton was singing a very different tune. An e-mail included in the latest tranche of Clinton documents released by the State Department on Wednesday shows the then-secretary of state exploding at her staff over plans to replace "Mother" and "Father" with "Parent One" and "Parent Two" on passport application forms, complaining about the decision and refusing to defend it in the face of partisan opposition.
Clinton learned about the change through a January 7, 2011 article in The Washington Post. But the policy shift was first announced in a December 2010 press release from the State Department. "These improvements are being made to provide a gender-neutral description of a child's parents and in recognition of different types of families," the statement read.
The next day, Clinton sent an early-morning e-mail excoriating top aides Cheryl Mills and Jake Sullivan for the secretive policy shift. "I'm not defending that decision, which I disagree w and knew nothing about, in front of this Congress," she wrote. "I could live w letting people in nontraditional families choose another descriptor so long as we retained the presumption of mother and father. We need to address this today or we will be facing a huge Fox-generated media storm led by [Sarah] Palin et al."
Mills quickly responded, promising she would be "reaching out to folks to find out" who made the decision to axe "Mother" and "Father." Within days, the new, gender-neutral language had been dropped from all U.S. passport applications.
Like President Obama, Clinton claims her position on gay rights has evolved over the years. She was steadfastly opposed to same-sex marriage from her time as First Lady until 2013, when she shifted her views along with a majority of the country. She celebrated the June 2015 Supreme Court decision to legalize same-sex marriage nationwide, and chided Republican opponents of the ruling.
— Brendan Bordelon is a political reporter for National Review.
#share#