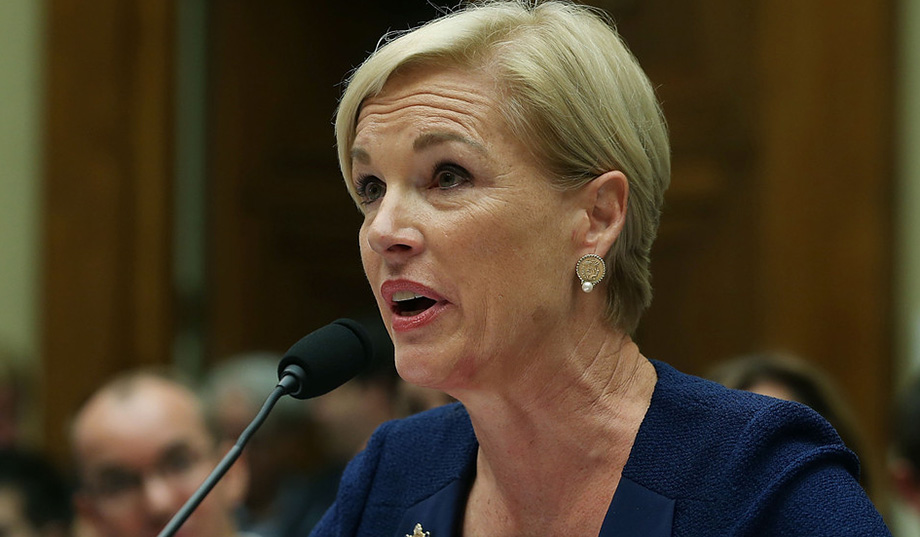 Abortion survivors are babies entitled to medical treatment, Planned Parenthood president Cecile Richards told a congressional panel Tuesday.
Richards said that she's not aware of a single case of a baby surviving an abortion performed by her group. "Certainly, in the situation — which, again, has never occurred that I know of — a baby born . . . should, as the mother should, get appropriate medical care from the physician, and would," she replied to Representative Ron DeSantis (R., Fla.) during a House Oversight and Government Reform Committee hearing. House Republicans passed legislation strengthening protections for abortion survivors last week, only to see it stall in the the face of a filibuster by Senate Democrats.
DeSantis's question drew on undercover videos released by the Center for Medical Progress that raise questions about Planned Parenthood's apparent sale of fetal organs and its compliance with the Born Alive Infants Protection Act. One video features a fetal tissue procurement official who cut into the face of a baby aborted at Planned Parenthood while its heart was beating in order to obtain the brain. Republican presidential candidate Carly Fiorina referred to the scene during the second GOP debate and House Republicans passed legislation strengthening protections for abortion survivors.
#related#Former StemExpress employee Holly O'Donnell, who worked in a Planned Parenthood clinic collecting body parts that would be used for research, described being order by a supervisor to complete the process of removing the brain — right after the supervisor had caused the baby's heart to start beating by tapping it's chest. "She gave me the scissors and told me that I had to cut down the middle of the face," O'Donnell said in an interview with pro-life activists. "I can't even describe what that feels like."
Richards couldn't quite give a categorical denial of O'Donnell's account. "There's nothing that she's ever described that I can attest to as ever happened," she told DeSantis. "I don't remember that particular video of Holly O'Donnell."
— Joel Gehrke is a political reporter for National Review.
#share#