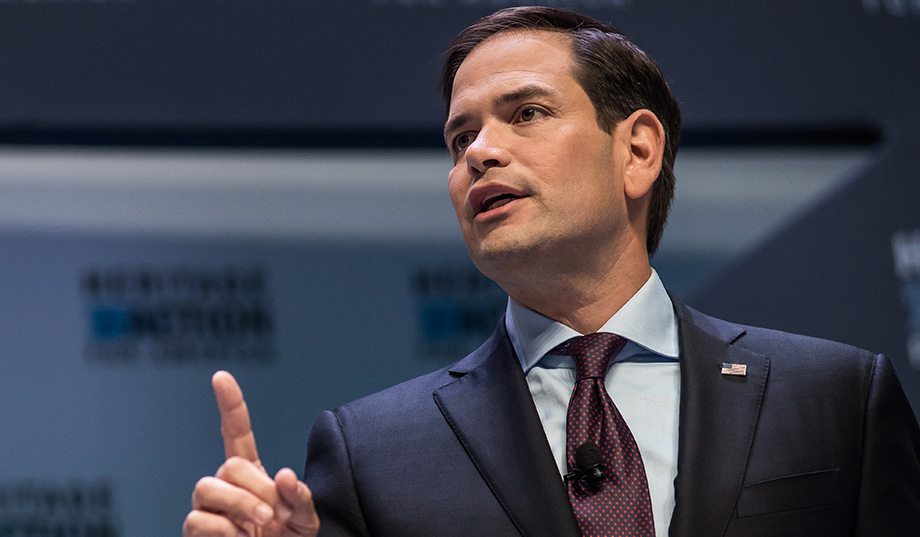 Mere minutes after news broke that former Wisconsin governor Scott Walker will suspend his presidential campaign, Marco Rubio's campaign was already moving to pick up the pieces.
"We've actually just nailed down [Walker's] New Hampshire state co-chair to endorse Marco," Rubio campaign manager Terry Sullivan told reporters at National Review's 2016 Campaign Managers event at Google's Washington, D.C., headquarters. "We're prepared, as people move on in the race, to capitalize on it and move forward."
New Hampshire's WMUR TV named the defecting co-chair as Cliff Hurst, the Manchester Republican Committee chairman and former state vice chairman.
After two lackluster debate performances and rapidly-sliding poll numbers, many observers expected a Walker campaign staff shakeup. But Walker's scheduled 6 p.m. EST announcement that he is dropping out of the race didn't come as a huge surprise to Sullivan. "People don't stop running for president because they run out of ideas or they run out of desire," he said. "They stop running because they run out of money."
RELATED: Scott Walker Bows Out After Dramatic Fall from the Top
#share#Sullivan touted the Rubio campaign's extreme frugality, saying it gives them a competitive edge and the ability to keep coasting on middling poll numbers while other candidates flame out.
"Marco flies 95 percent commercial," he said. "We just booked a Frontier Airlines flight today, which is a special kind of hell for anybody. But we do it because we gotta — we want to spend our money where it matters."
#related#Sullivan explained the Florida Republican senator's advantage over the other candidates, saying he strikes a compelling middle ground between relatability and responsibility. "Voters want somebody they can have a beer with, but who's also responsible enough to drive them home," he said.
And he downplayed the idea that former Florida governor Jeb Bush is Rubio's main competition for the GOP nod. "We need everybody not named Marco to fizzle," he said. "We need everybody to slowly fizzle out, and we think they will." He later added that Rubio wasn't "intimidated" by Bush.