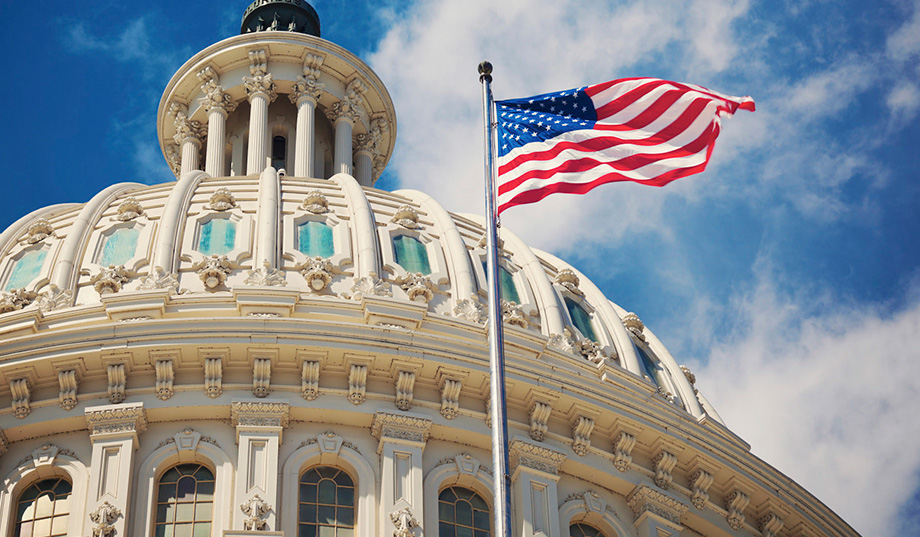 Editor's note: This article has been amended since its original publication, to reflect breaking developments. See the also the author's comments at The Corner.
Today the House begins debating a resolution to disapprove the nuclear agreement with Iran. Three issues have surfaced that were not being discussed when the deal was announced in July, and they are likely to have a significant impact on U.S. public opinion of the Iran agreement and how it has been handled by President Obama and Congress.
1. Does the Obama administration's failure to provide the text of secret side deals between the International Atomic Energy Agency and Iran violate Corker-Cardin? Andrew C. McCarthy in National Review (September 5) and Congressmen Mike Pompeo and David Rivkin in the Washington Post (September 6) have made persuasive arguments that the answer is yes, because the Corker-Cardin bill (the Iran Nuclear Agreement Review Act of 2015) requires the president to provide all documents related to the nuclear agreement to Congress for its review. This law specifically mentions side deals.
This is such a powerful issue that it forced House Speaker Boehner to abruptly change the way the House will deal with the Iran nuclear deal.
We know that the IAEA and Iran have confidential agreements under which Iranians will collect soil samples and swipes for the IAEA at Iran's Parchin military base and other locations to address concerns about the "possible military dimensions" (PMD) of Iran's nuclear program.
I wrote on July 24 at National Review that the side deals were discovered only because Senator Tom Cotton (R., Ark.) and Representative Mike Pompeo (R., Kans.) were told about them by accident during a July 17 meeting with IAEA officials in Vienna. The officials told Cotton and Pompeo these agreements would not be shared with the U.S. government, including Congress.
The following week, Obama-administration officials provided classified briefings on the side deals to Congress, informing lawmakers that U.S. officials had not seen the side-deal documents but were briefed by the IAEA on their contents. The administration also revealed during these briefings that Iranians would be collecting samples for the IAEA to resolve PMD questions. In subsequent classified briefings held in August, members of Congress were that told most of the specifics on how Iranians would collect samples at Parchin were not in writing but were part of an oral agreement with the IAEA.
RELATED: How the GOP Pretends Not to Authorize Obama's Agenda
The Obama administration has tried to downplay the side-deals story by denying that the IAEA has turned over inspections of the nuclear agreement to Iran and by claiming that the side deals are an arrangement separate from the nuclear deal. However, Obama officials have never denied that Iranians would be collecting samples indicating their country's past nuclear activities.
There was a bizarre twist to this story in August when the Associated Press published a transcript of a first draft of one of the side-deal documents. At first the administration and its supporters tried to discredit the document by claiming that several peculiarities in it indicated that it was a forgery. However, as I explained at National Review on August 21, because the AP said that two "officials" verified the authenticity of the transcribed document, I believe that its peculiarities strongly suggest that this document was not a forgery but a draft that an Obama-administration official wrote in an attempt to quietly hand the PMD issue to the IAEA.
RELATED: How Obama Misled Us About the Concessions He Was Making to Iran
I therefore believe that the side deals represent a deliberate effort by the Obama administration and that they violate Corker-Cardin by separating the PMD issue from the Iran agreement and concealing it in secret agreements, between the IAEA and Iran, that Congress cannot see.
Many GOP members of Congress are outraged over the side deals and want to stop any vote on the Iran agreement until these documents are provided to them.
Many GOP members of Congress are outraged over the side deals and want to stop any vote on the Iran agreement until these documents are provided to them. Yesterday, Representative Peter Roskam (R., Ill.) "raised the question of the privileges of the House," a motion requesting the House parliamentarian not to recognize that the 60-day review period under Corker-Cardin has started because Congress has not been provided with the side-deal documents. (You can read a press release from Congressman Roskam's office here.) Senator Ted Cruz has introduced a similar bill in the Senate to stop a vote because the side deals were not provided to Congress.
In an earlier version of this article, I wrote that efforts by Roskam and other House Republicans to force Speaker Boehner to drop his plan to ignore their concerns and push ahead with a resolution was certain to fail.  I was wrong. Roskam's resolution caused a rebellion among rank-and-file House members today, forcing Speaker Boehner to use a different approach. Instead, the House reportedly will pass three resolutions on the Iran agreement: one that says the president has violated Corker-Cardin by not disclosing the side deals to Congress; one barring President Obama from lifting sanctions against Iran; and a third "approving" the Iran deal that House Republicans will vote against and most Democrats will support. For more details, see from my recent post on The Corner.
RELATED: Obama's Iran Deal Is Still Far from Settled
Today's developments in the House on the secret-side-deals issue proves that this is a powerful issue that deal opponents must use to convince the American public that the Iran deal is not just a bad agreement, it is an agreement that was brought about through national-security fraud. Even though the new House resolutions on the Iran deal will probably not survive a Senate filibuster or presidential veto, Republican members in the House and Senate must do everything possible to make supporters of the agreement go on the record about this outrageous aspect of the Iran agreement, to either change their minds or hold them accountable.
#share#
2. Will Iran comply with the nuclear agreement? Another, even more compelling new argument against the Iran deal is that there are indications that Iran does not intend to comply with the accord.
Iranian president Hassan Rouhani said on August 22 that Iran would not comply with the accord's provisions on U.N. missile sanctions, which are supposed to remain in place for a maximum of eight years. According to the government-controlled Fars News Agency, Rouhani said: "We will purchase weapons from wherever we deem necessary and we are not waiting for anyone's permission; if we deem necessary we will sell our weapons and we will do this without paying attention to any resolution."
RELATED: How and Why Iran Will Cheat on the Nuclear Deal
Iranian defense minister Hossein Dehqan said on September 2 that Iran will not allow the IAEA to visit all military sites. Supreme Leader Ali Khamenei has made similar statements over the last two months.
Khamenei also recently said that sanctions under the nuclear deal must be lifted permanently; he opposes any provisions for a "snap-back" of sanctions.
Statements by Iranian officials strongly indicate that Iran plans to violate the nuclear agreement even though it has not yet been implemented.
Last week, Khamenei said that the Iranian parliament must ratify the nuclear agreement. Many in the Iranian parliament oppose the agreement because they believe it gives the IAEA too much access to military sites. Many parliament members also want sanctions lifted permanently. It is possible the Iranian parliament will try to add these and other conditions to the nuclear deal.
These statements by Iranian officials are strong indications that Iran plans to violate the nuclear agreement even though it has not yet been implemented. This is consistent with a pattern of behavior by the Iranian government: It strikes agreements on its nuclear program and then fails to honor them. Congressional supporters of the Iran deal must be pressed to explain how they can back the nuclear agreement despite growing evidence that Iran does not intend to comply with it. Deal supporters also must explain how they will defend the agreement if the Iranian parliament puts conditions on Iran's acceptance of the nuclear accord.
Get Free Exclusive NR Content
3. Will Harry Reid use a filibuster to shield senators from accountability on the Iran deal? Although President Obama promised that Congress would get a vote on the Iran deal under the Corker-Cardin Act, the White House and Senate minority leader Harry Reid are plotting for senators to filibuster to prevent a vote on the Iran deal and a presidential veto.
RELATED: Obama: Tougher on Congress Than on Khamenei
Over the weekend, Reid made an offer to Majority Leader Mitch McConnell, saying that he would not try to block a final vote on the Iran deal if McConnell agreed that the threshold for passing a resolution of disapproval would be 60 votes. This was not a sincere offer to cooperate — it was a transparent attempt by Reid to disguise his plan to block a vote with a filibuster, since 60 votes is also the number needed to overcome a filibuster. Reid now has 42 Democrats who have expressed their support of the Iran deal, one more than the 41 he needs to sustain a filibuster. It is possible that some Democrats who support the deal may not back a filibuster to block a Senate vote on the resolution of disapproval. Senator Chris Coons (D., Del.) has indicated that this may be his position.
Reid is planning a filibuster because he knows Americans oppose the Iran deal by a 2–1 margin and will hold senators who vote for it accountable at the polls.
This story became more complicated today because, as I explained above, the House reportedly will not send the House a resolution of disapproval but three separate resolutions: one that says that the president has violated Corker-Cardin by not disclosing the side deals to Congress; one that bars President Obama from lifting sanctions against Iran; and one that "approves" the Iran deal that House Republicans will vote against and most Democrats will support. 
President Obama and Senator Reid were pushing for a filibuster to block a resolution of disapproval, to prevent Senate Democrats from having to cast a painful vote and to avoid a presidential veto, which would further undermine the Iran deal's legitimacy.  They presumably will also push for filibusters against the new House resolutions.  However, it is unclear at this time how the Senate will proceed.  Senator Corker said today that Congress is "much better off" passing a resolution of disapproval. He claimed the Iran deal will go forward unless the House passes one by September 17.  I just spoke with Senator Lindsey Graham, who told me that the new House approach is a mistake, as it will not force President Obama to veto a resolution of disapproval.
While I believe that the new House approach to the Iran agreement is better than the absurd Corker-Cardin resolution of disapproval, the main problem with both approaches is that the Iran deal clearly amounts to a treaty and should be ratified as such by, as the U.S. Constitution requires, a two-thirds vote of the Senate. Senate ratification would bestow legitimacy to the Iran deal and make it legally binding on the United States. (At National Review on May 2, Andrew McCarthy made an excellent case that Corker-Cardin turns the Constitution on its head.) Instead, Corker-Cardin permits Congress to disapprove the deal if its opponents can muster veto-proof and filibuster-proof majorities. The new House approach would also require these super majorities (although not for the resolution of approval, which is designed to fail.) 
Regardless of what approach Congress pursues to vote on the Iran deal, congressional opponents in both houses must make clear to the American people the spectacle of a Democratic filibuster to prevent a public vote that would hold senators accountable for supporting a dangerous nuclear agreement that the American public overwhelmingly opposes.
#related#These three issues may resonate with the American public and go beyond the divisive debate of the past few weeks over whether the nuclear deal would slow or stop Iran's pursuit of nuclear weapons (I agree with Senator Robert Menendez and many other experts that it does not), over weak verification provisions, and over how the deal likely would provide a financial windfall that Iran is certain to spend on terrorism, destabilizing the Middle East and developing its missile and nuclear-weapons programs.
Given intense pressure by the White House and congressional Democratic leaders on Democratic congressmen to support the Iran deal, these new issues may not convince deal supporters to change their positions. However, they might help the Senate avoid a filibuster, and in the 2016 elections and beyond they could significantly drive up popular opposition to the Iran nuclear deal.