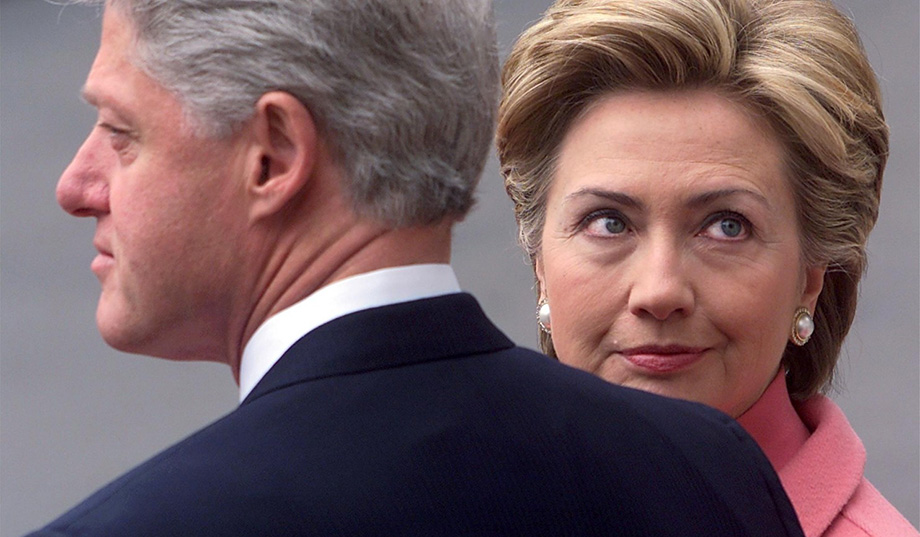 Conservative watchdog group Judicial Watch is suing the National Archives and Records Administration (NARA) to obtain copies of a 20-year-old draft indictment against Hillary Clinton for her role in the Whitewater scandal.
In a press release sent to reporters late on Tuesday, Judicial Watch announced its intent to file a Freedom of Information Act lawsuit against NARA for withholding an indictment written by Hickman Ewing, Jr., the deputy independent counsel and prosecutor investigating Whitewater, in 1996. The agency admitted it had found the records in March 2015 but is withholding the documents, claiming their release would constitute an unwarranted invasion of Clinton's privacy.
"Judicial Watch has confirmed the existence of draft indictments of Hillary Clinton for her lies and obstruction in the Whitewater bank-fraud investigation," the group's president Tom Fitton wrote in the statement. "The Obama administration is refusing to release these records out of concern for Hillary Clinton's privacy. Hillary Clinton's privacy cannot be allowed to trump the public's interest in knowing more about whether she obstructed justice and lied to a federal grand jury."
#share#In the early 1990s, the current Democratic presidential front-runner and her husband, then-President Bill Clinton, were accused of being complicit in a series of illegal loans provided to the Whitewater Corporation, a failed real estate venture run by close associates of the Clintons during their time in the Arkansas governor's mansion. As a lawyer for Whitewater's chief creditor, Clinton herself was suspected of creating false documents to conceal an illegal $300,000 loan to the doomed corporation from federal investigators.
Hillary Clinton was alleged to have concealed her role in that transaction by hiding the pertinent law-firm–billing records after she became First Lady. That, in turn, became the subject of a perjury and obstruction of justice investigation. In 1999, the New York Post reported that Ewing "had problems" with some of Clinton's testimony to investigators in 1995, and had drafted and circulated the indictment against her — now sought by Judicial Watch — some time shortly after September 1996. Ewing ultimately declined to prosecute either of the Clintons for their role in the scandal.
— Brendan Bordelon is a political reporter for National Review.