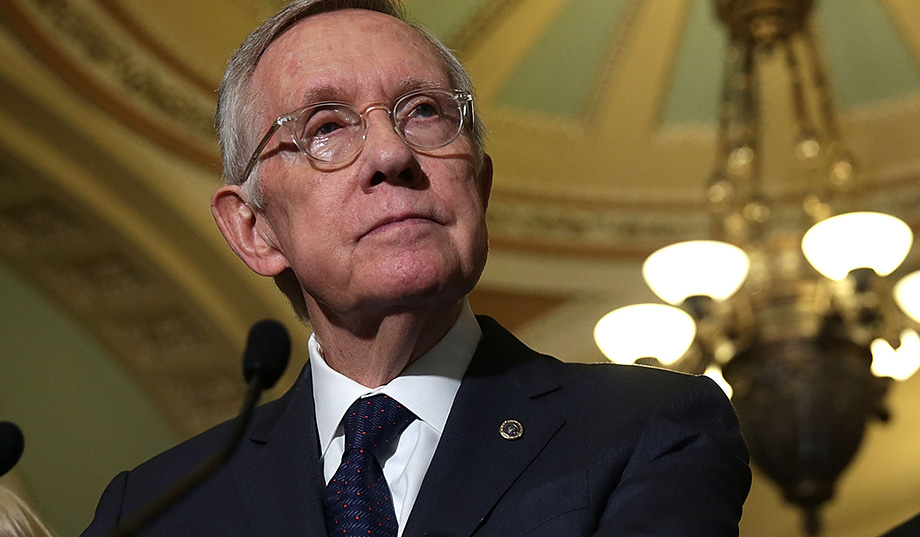 Senator Ted Cruz skirmished with Senate minority leader Harry Reid Wednesday over a bill that would impose mandatory-minimum sentences on criminal immigrants who return to the United States following deportation.
The Texas Republican took to the Senate floor to celebrate last night's electoral defeat of San Francisco sheriff Ross Mirkarimi, who defended the city's sanctuary policy this summer after Kathryn Steinle was killed there by an immigrant who had been deported five times. "That is a striking statement of where the American people are on this issue," he said Wednesday.
Cruz asked unanimous consent to pass Kate's Law, which would impose a five-year sentence on illegal immigrants caught in the United States following their first deportation. Although it has garnered the support of many immigration hawks, as well as Steinle's family, it faces opposition from Democrats and even tea-party Republicans who favor criminal justice reform.
Reid dismissed the legislation as "yet another attack on the immigrant community" when he objected to Cruz's unanimous consent request. "The new mandatory minimum sentences . . . would have a crippling financial effect — and that's an understatement," he said. "We have no evidence that they would actually deter future violations of the law."
#share#Cruz, emphasizing that he is the "son of an immigrant who came legally from Cuba,"  countered that the bill would prevent violent crimes by imprisoning criminal immigrants, and suggested that Reid is out of step even with liberal voters. "You know who doesn't agree with the Democratic leader? The voters of San Francisco . . . almost all of whom consider themselves Democrats," he said. "They just voted out the sheriff for saying basically the same thing the Democratic leader did."
#related#The Republican presidential hopeful insisted that "this ought to be a clear choice," but Reid was able to point out that the bill was mired in the Senate Judiciary Committee because of bipartisan opposition. It's especially inconvenient for Cruz that Utah senator Mike Lee, one of his closest friends and allies, opposes the measure. 
"Lee, who has aligned with liberal Democratic Sens. Patrick Leahy of Vermont and Dick Durbin of Illinois to ease mandatory minimums for certain crimes, is uncomfortable with such binding punishments for immigration offenses, and he's threatening to oppose sanctuary cities legislation that includes mandatory minimums," Politico reported in August.
— Joel Gehrke is a political reporter for National Review.