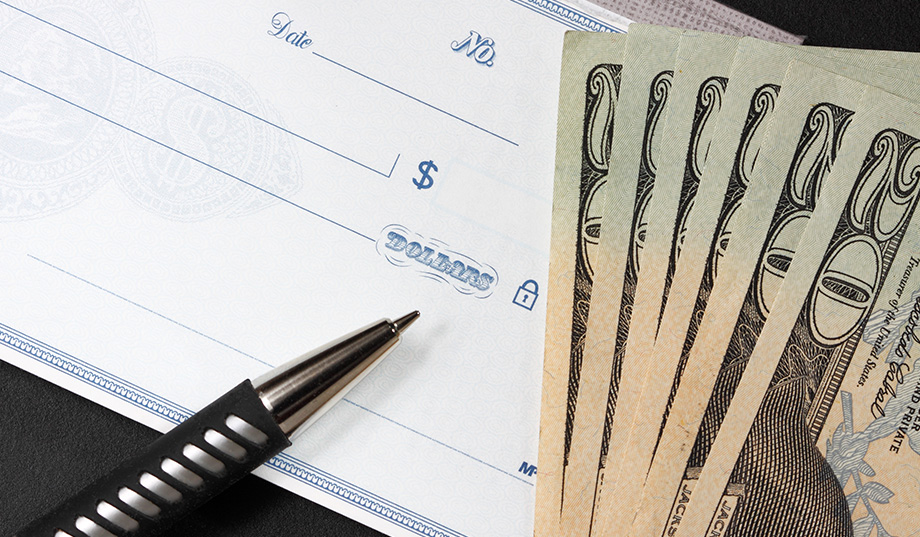 In its budget bill, Congress must specify how the money it allocates will — and will not — be spent.
Congress is winding down its legislative activity for the calendar year. By December 11, it is scheduled to pass an omnibus spending bill for fiscal year 2016.
In most years, the central question that conservatives would ask about the omnibus is: "How much of my money is the government going to spend?" But this year is different. Back in October, Congress passed legislation setting the overall spending level for the upcoming fiscal year. The omnibus's size, for good or ill, became water under the bridge at that point.
So what should conservatives focus on? 
In addition to appropriating funds to various budget categories, omnibus spending bills contain many policy riders. These riders can be used by Congress to block the executive branch from pursuing dangerous regulations and also serve as a valuable check on presidential overreach. And that is the opportunity for conservatives to make some progress.
The Obama administration is drawing to a merciful close. This omnibus is the last chance a Republican Congress has to meaningfully restrain the Obama administration before it can do any more damage to our country.
It's up to the Republican congressional leadership to negotiate as many good, conservative policy riders as possible into this omnibus bill. And it's the duty of rank-and-file conservatives in Congress not only to push leadership to do so, but ultimately to support and enact the package of conservative riders that they negotiate into the omnibus. It's our last chance to put the brakes on this president.
One very important rider you won't see in the list below is ending taxpayer funding of Planned Parenthood. That's because it's being addressed as part of the Obamacare-repeal reconciliation effort. Otherwise, it would certainly appear on this list.
The following riders would advance the conservative agenda and strengthen our hand in future battles and could be grudgingly accepted by the White House.
Stop Obamacare's bailout of Big Insurance. Under Obamacare, insurance companies that make a lot of money from selling Obamacare plans are forced to pay some of their profits into a government slush fund. The idea was that this money could be redistributed to insurance companies that lost money in the first few years of Obamacare.
The IRS has never operated in a more unfair and politicized way than under this administration.
Predictably, this Obamacare corporate-welfare scheme has produced more losers than winners. As a result, the slush fund doesn't have as much money as Obamacare supporters thought it would. A rider from last year's omnibus prevented the Obama administration from paying out money from the fund in excess of what was paid in. In the ongoing effort to limit, reform, and ultimately end Obamacare, it's important to continue this rider. Congressman Andy Harris (R., Md.) and Senator Marco Rubio (R., Fla.) have been taking the lead here and deserve credit.
Punish IRS overreach. The IRS has never operated in a more unfair and politicized way than under this administration. IRS commissioner John Koskinen is facing impeachment. The IRS budget has (rightly) been cut each year because of bloated spending increases early in this administration, the Lois Lerner attack on conservative nonprofits, and a disproportionate amount of IRS resources being allocated to enforcing Obamacare. The list of IRS offenses goes on and on. A number of policy riders restricting the IRS have already been passed by Congress. The champion here is Congressman Peter Roskam (R., Ill.), who has been a veritable pit bull of IRS oversight all year long.
Stop the threatened attacks on IRAs and 401(k)s. President Obama's Department of Labor has issued a "fiduciary rule" that takes aim squarely at ordinary Americans' IRAs and 401(k)s. The rule makes it nearly impossible for younger investors, savers with low balances, and working families to get access to basic financial advice.
The regulation would tie the hands of the financial-services industry by forcing its members to treat all customers the way they treat savers with large amounts already invested. People on the early rung of wealth accumulation won't be able to get 401(k) allocation advice, or tips on how to roll money into an IRA or save for a child's education, because complying with the new rule would make professional advice too expensive for small investors. It's classic limousine liberalism, and it will choke off new entrants into the new investor class.
Congress needs to stop this regulation dead in its tracks. Congresswoman Ann Wagner (R., Mo.) and Congressman Roskam have taken the lead here.
Stop discrimination against vapers. The Centers for Disease Control (CDC) estimates that there are 9 million adult consumers of electronic cigarettes and vapor products in the United States, compared with nearly 40 million consumers of combustible tobacco products. As part of the year-end budget compromise, Congress has the opportunity to tilt the scales in favor of free-market technology that will reduce smoking and the billions of dollars of public-health costs associated with it. To do this, they should prevent the Food and Drug Administration (FDA) from requiring all businesses selling e-cigarettes to undergo a multi-million-dollar regulatory process that will kill thousands of new American businesses.
Without congressional action, the FDA will effectively ban 99 percent of the e-cigarette and vapor products currently being sold to smokers, who have finally found an innovative and disruptive technology product capable of helping them quit smoking. Congress should do everything it can to stop the FDA dead in its tracks.
Limiting (on the road to ending) sugar subsidies. Congressman Joe Pitts (R., Pa.) is pursuing a rider that would cap the amount a sugar-processing entity could receive in non-recourse loans from the sugar-subsidy program at $40 million per year. Virtually all agricultural-commodity programs have similar caps to subsidies, yet the sugar program was one of the few to escape any such reforms in the 2014 farm bill. The program's non-recourse loans to processors have cost taxpayers hundreds of millions in recent years due to loan forfeitures, with the Congressional Budget Office projecting another $115 million in cost to taxpayers over the next ten years.
Representative Pitts's amendment would be a positive first step in limiting taxpayer risks caused by the sugar program, which is shaping up as the next crony-capitalist fight after the Ex-Im Bank.
Stopping the shakedown of companies forced to pay leftist groups. President Obama's Department of Justice is forcing companies that settle lawsuits with the government to donate, as part of their settlement agreements, to left-wing groups such as La Raza and ACORN.
This is a huge abuse of power. Some $500 million has flowed to left-wing activists by way of this settlement shakedown in the last 16 months alone.
The federal government is telling these companies "pay our liberal pals, or we'll keep the lawsuit going against you." No executive branch, Republican or Democratic, should have that kind of banana-republic power. The Judiciary Committee wants to put a stop to this by way of a rider, and conservatives should give it our full support.
There are other worthy riders. Those listed above are strategic targets of opportunity. The omnibus is our last chance to get them enacted into law. Conservatives should not let this opportunity pass us by.
— Grover Norquist is president of Americans for Tax Reform.