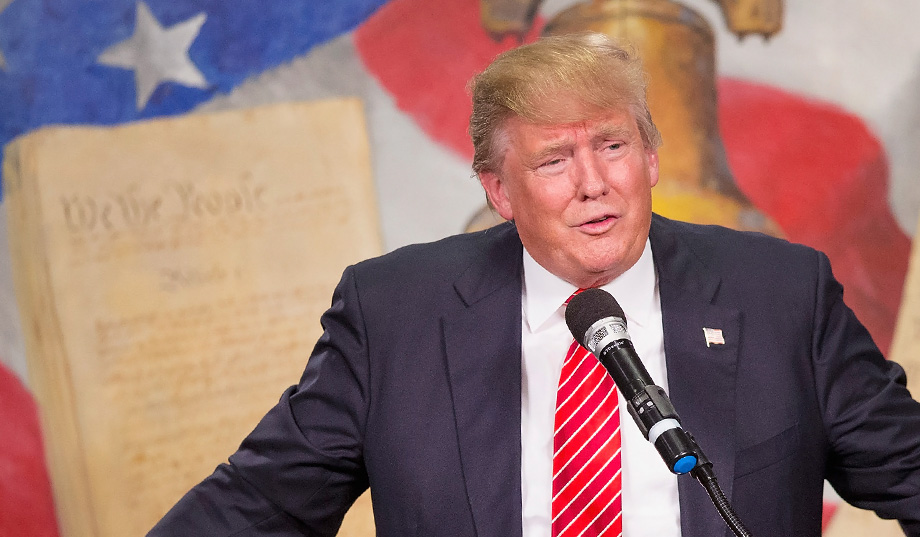 Longtime conservative leader Richard Viguerie has a simple test for credentialing a conservative: Does he walk with us?
For the simple reason that he cannot win without conservatives' support, virtually every Republican presenting himself to voters swears so-help-me-God that he is a conservative. Many of these politicians are calculating, cynical charlatans, running as one thing only to govern in a completely different direction. See: McConnell, McCain, Hatch, Boehner, et al. And for decades it's worked. Conservatives look at the alternatives — Reid, Pelosi, Obama, Clinton, et al. — and bite the bullet. We so often "win" — only for nothing to come of it.
RELATED: NR Feature: Conservatives Against Trump
The GOP base is clearly disgusted and looking for new leadership. Enter Donald Trump, not just with policy prescriptions that challenge the cynical GOP leadership but with an attitude of disdain for that leadership — precisely in line with the sentiment of the base. Many conservatives are relishing this, but ah, the rub. Trump might be the greatest charlatan of them all.
A real conservative walks with us. Ronald Reagan read National Review and Human Events for intellectual sustenance; spoke annually to the Conservative Political Action Conference, Young Americans for Freedom, and other organizations to rally the troops; supported Barry Goldwater when the GOP mainstream turned its back on him; raised money for countless conservative groups; wrote hundreds of op-eds; and delivered even more speeches, everywhere championing our cause. Until he decided to run for the GOP nomination a few months ago, Trump had done none of these things, perhaps because he was too distracted publicly raising money for liberals such as the Clintons; championing Planned Parenthood, tax increases, and single-payer health coverage; and demonstrating his allegiance to the Democratic party.
We conservatives should support the one candidate who walks with us.