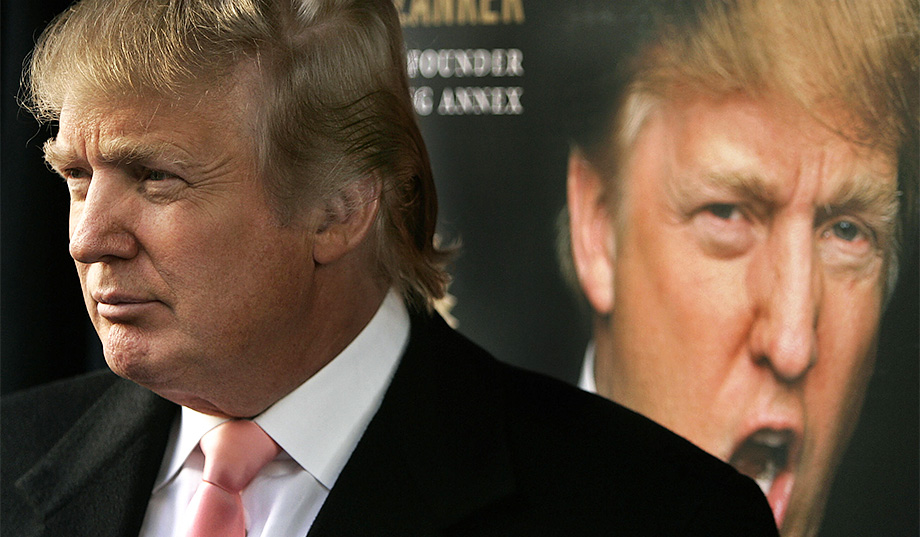 I would vote for Donald Trump over Hillary Clinton. Many of the Republicans who have declared that they would never vote for Trump gave carte blanche to politicians who have been complicit in the growth of the government leviathan. These Republicans have ignored conservatism in the name of party politics, and their broken promises gave rise to Donald Trump's candidacy.
Nonetheless, I will not be voting for Donald Trump in the primary. I take my conservatism seriously, and I also take Saint Paul seriously. In setting out the qualifications for overseers, or bishops, Saint Paul admonished Timothy, "If anyone aspires to the office of overseer, . . . he must not be a recent convert, or he may become puffed up with conceit and fall into the condemnation of the devil" (I Timothy 3:1, 3:6).
We should not put a new conservative in charge of conservatism or the country.
I think this is also true of political leaders, including those within the conservative movement. In October 2011, when many of the other Republican candidates were fighting Barack Obama, Donald Trump told Sean Hannity, "I was [Obama's] biggest cheerleader." Trump donated to both the Clinton Foundation and Hillary Clinton's Senate campaign, as well to Nancy Pelosi, Harry Reid, Chuck Schumer, and other Democrats. In 2011, according to the website OpenSecrets.org, "the largest recipient [of Donald Trump's political spending] has been the Democratic Senatorial Campaign Committee with $116,000."
In a 60 Minutes interview with Scott Pelley, Trump aggressively supported universal health care, saying, "This is an un-Republican thing for me to say. . . . I'm going to take care of everybody. . . . The government's going to pay for it." He supported the prosecution of hate crimes. He favored wealth-confiscation policies. He supported abortion rights. On all these things, Donald Trump now says he has changed his mind. Like the angels in heaven who rejoice for every new believer, we should rejoice for Donald Trump's conversion to conservatism.
But we should not put a new conservative in charge of conservatism or the country, so that he does not become puffed up with conceit and fall into condemnation. Republicans have wandered in the wilderness already by letting leaders define conservatism in their own image. Donald Trump needs more time and more testing of his new conservative convictions.