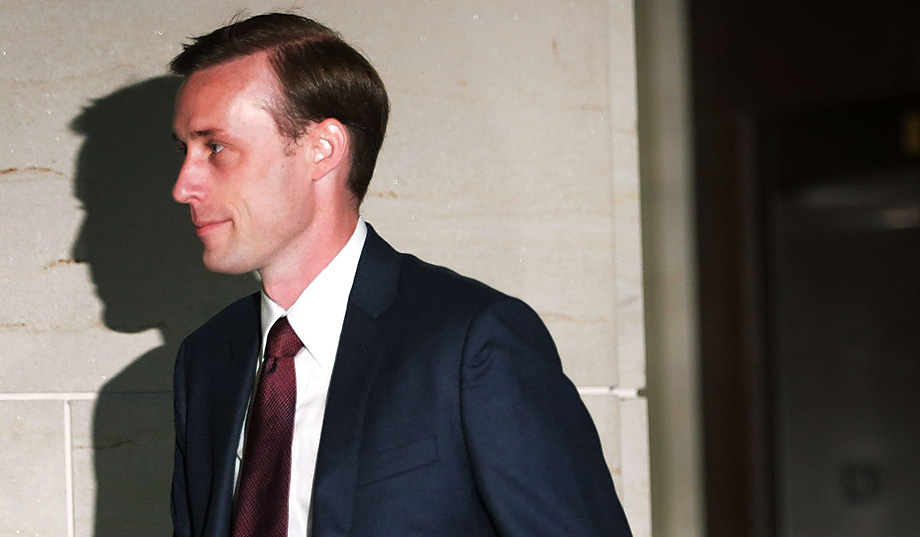 During a 2011 e-mail exchange, Hillary Clinton urged top aide Jake Sullivan to strip classified talking points of all markings and send them through "nonsecure" means after a secure fax line failed to function.
On the night of June 16, 2011, Sullivan told Clinton that important talking points on an undetermined issue would be faxed to her the following morning. When Clinton informed Sullivan that the talking points had not yet materialized, he began a frantic search for the problem.
"They say they've had issues sending secure fax," he wrote to Clinton 15 minutes later. "They're working on it."
"If they can't, turn into nonpaper with no identifying heading and send nonsecure," Clinton replied.
#related#Last summer, Clinton said she never knowingly sent or received information marked classified at the time. The FBI is currently investigating whether the former secretary of state violated federal law by putting classified information at risk. National-security analysts say they and the Department of Justice will likely look to Clinton's intent before making a decision to prosecute.
State Department reviewers redacted the subject of the talking points sent through a nonsecure channel, citing a deliberative-process exemption.
The e-mail is part of 2,900 pages released early Friday morning by the State Department, one week after a court-imposed deadline. Sixty-six of the e-mails contained classified information — including one upgraded to "Secret," the second-highest level of classification.
— Brendan Bordelon is a political reporter for National Review Online.
#share#