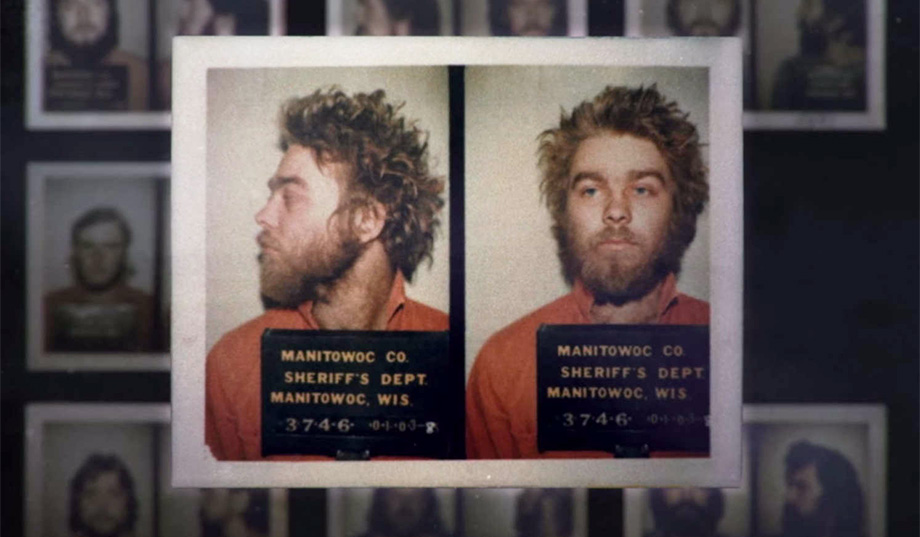 The Steven Avery case merits attention — but not the attention it receives here.
There's a brief scene at the beginning of episode 5 of the Netflix serial documentary Making a Murderer that illustrates the entire series' raison d'être. When walking into a Wisconsin court to prosecute alleged murderer Steven Avery, Calumet County district attorney Ken Kratz makes a lithe step around the metal detector near the door of the courtroom, walking right to his desk.
The series is an attempt to portray law enforcement as working outside the rules set for regular civilians, and riding roughshod over the poor and intellectually deficient. The ten-part documentary contends that Avery was the victim of a corrupt law-enforcement system that planted evidence to secure his conviction in the 2005 murder of 25-year-old photographer Teresa Halbach. In 1985, Avery had been convicted of raping a woman in his native Manitowoc County, and he served 18 years in prison. Then in 2003, his conviction was overturned when DNA evidence from the crime scene proved it wasn't Avery who committed the rape.
Upon his release, Avery became a cause célèbre in Wisconsin, eventually filing a $36 million lawsuit against Manitowoc County, which was responsible for his 1985 conviction. Yet when Halbach disappeared in 2005 after coming out to Avery's auto-salvage yard to photograph a vehicle there for Auto Trader magazine, Avery was a suspect. Soon, Halbach's remains were found in a fire pit in Avery's backyard; witnesses said Avery had had a bonfire the night Halbach went missing. The story immediately made national news — according to the national Innocence Project, nobody had ever been convicted of a murder after previously being exonerated of a crime by DNA testing.
The series, produced by New York filmmakers Moira Demos and Laura Ricciardi, focuses almost entirely on the criminal defense offered by Avery and his nephew, then-16-year-old Brendan Dassey, who confessed, then retracted his confession, claiming his first admission was given under duress. Throughout the trial, the filmmakers had seemingly unlimited access to both Avery's family and his defense team, who did an admirable job of manufacturing doubt about Avery's guilt. The series essentially serves as Avery's Super PAC.
This is why, following the documentary's release, Avery's innocence has been proclaimed by millions on social media. Suddenly, everyone has become an expert on criminal procedure. One petition calling for Avery's release has been signed by over 200,000 people. Celebrities from all corners of the popular media have chimed in. "Never mind an Emmy or an Oscar . . . @MakingAMurderer deserves a Nobel Prize," gushed Ricky Gervais, who added, "The greatest documentary I've ever seen." And Alec Baldwin proclaimed on Twitter that "If you live in #Matinowoc [sic] WI, you should be scared to death."
But it seems that the scariest place to be in Manitowoc was in Avery's junkyard. Basing one's view of the criminal-justice system on a heavily slanted documentary is like claiming you're an expert on politics because you watched The West Wing. A ton of evidence presented during Avery's trial was excluded from Making a Murderer, presumably because it didn't fit the filmmakers' agenda.
For instance, a bullet containing Halbach's DNA was matched to a gun found in Avery's home — a rifle that he allegedly always had hanging above his bed. The documentary mentions the bullet, then casts doubt on the accuracy of its identification, given that a control sample was contaminated by a DNA analyst at the state crime lab. But this contamination didn't affect the bullet itself, only the control sample, which wouldn't at all affect the outcome of the test. The series downplays the fact that Avery was clearly guilty of being a felon in possession of a firearm (his previous felonies including dousing a cat with oil and setting it on fire and pointing a gun at his cousin, the wife of a part-time Manitowoc County sheriff's deputy), one of the counts on which he was ultimately convicted.
Also unmentioned in the series is Avery's creepy obsession with Halbach, which once led her to tell her employer, Auto Trader magazine, that she would never return to Avery's property; she said that he had once answered the door clad only in a towel. Before her final trip to his salvage yard, Avery called Auto Trader and personally asked for Halbach, whom he then called on her cell phone three times; twice, he used the *67 feature to hide his identity. Evidence regarding Avery's history of violence against women is also absent from the film. At one point, he was ordered by law enforcement to stay away from his girlfriend, Jodi, for three days.
The documentary makes extensive reference to Avery's DNA being found in various places, including on a key to Halbach's Toyota RAV4 that wasn't found until the seventh time Avery's home was searched. But it doesn't mention that the DNA being referred to was derived from Avery's sweat and skin cells, and that it was found both on the key and on the hood of Halbach's car. If that evidence was planted, how did officers get sweat and skin cell samples from Avery?
Also, in Dassey's testimony, he said he had helped Avery move Halbach's car, at which point Avery opened the hood to remove the battery cable. Sure enough, Avery's DNA was found on the hood latch.
That doesn't mean there weren't missteps by the prosecution; the idea that the key to Halbach's vehicle was found only on the seventh search — and by an officer, Lieutenant James Lenk, who had just testified in Avery's lawsuit against the county — seems to be unbelievably coincidental. For those who believe the Manitowoc sheriff's office planted evidence to get back at Avery for his lawsuit, the continued involvement of their officers provided ammunition to make that charge. (Fearing a conflict of interest, the case was eventually turned over to neighboring Calumet County.)
The documentary's willingness to steamroll anyone involved in order to press its point of view often hurts its own case.
But the documentary's willingness to steamroll anyone involved in order to press its point of view often hurts its own case. For instance, in 2010, Kratz was involved in a scandal in which he admitted to "sexting" a victim of domestic abuse, having a substance-abuse problem, and being a sex addict. This was clearly a gift to the filmmakers, as it spoke to Kratz's character. However, it doesn't negate the paradox that they were willing to spend ten hours defending a man who probably murdered and burned a woman, but no time defending a man who sent some inappropriate texts.
Further, in offering alternative theories for Halbach's death, the series irresponsibly begins naming other people as possible killers — people who have never been suspected of any criminal wrongdoing. So tangential players such as Halbach's brother and ex-boyfriend, who suffered in the aftermath of her death, now are viewed by millions as possible murderers.
It is these alternative theories that make Avery's case so implausible. If Avery didn't kill Halbach, who did? Is anyone willing to accuse the Manitowoc sheriff's office of killing Halbach, burning her body, and placing her remains in Avery's backyard just to frame him as retribution for his lawsuit? Or to accuse the State of Wisconsin and the FBI of being in on the conspiracy, too?
The filmmakers have succeeded in creating a well-made, visually appealing documentary that does speak to some important issues: coerced confessions, the media's obsession with grisly murder ("Right now, murder is hot," says one Dateline producer), and how different, independent cases can affect one another (such as when Dassey's defense attorney was clearly working with prosecutors in the Avery case to help secure a conviction).
An opportunity the filmmakers missed, however, would have been to tell how 18 years of unjust imprisonment might have changed Avery into a person capable of murdering an innocent young woman. That would have been a compelling story — but it also would have required the filmmakers to concede that Avery might have actually committed the crime for which he now sits in prison, likely for the remainder of his life.
The U.S. Constitution guarantees every person the right to defend him or herself before a court of law. But it doesn't guarantee anyone the right to a one-sided, misleading documentary watched by millions. Only Steven Avery gets that privilege.