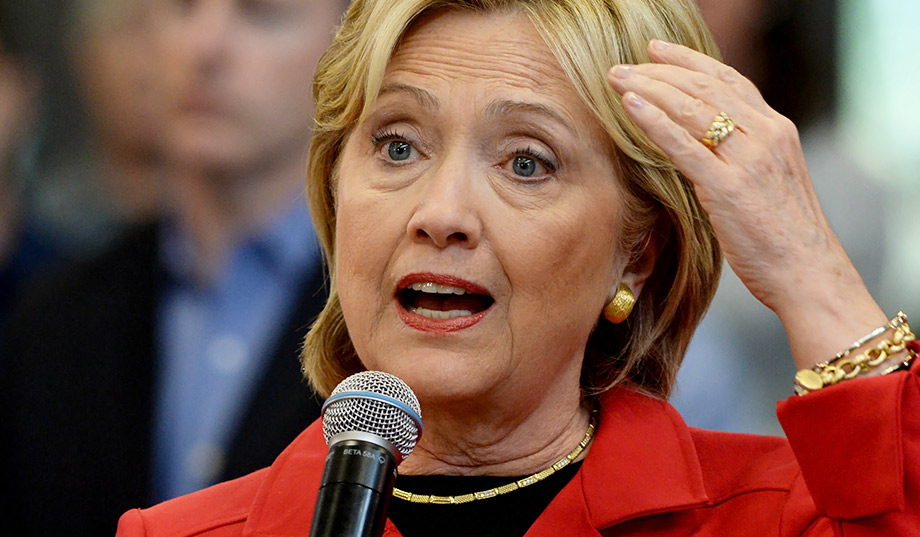 In what is sure to cause Hillary Clinton a headache three days before the Iowa caucuses, the Obama administration has for the first time confirmed that 22 separate e-mails found on Clinton's private server contained classified information that would require heavy censoring in order to protect government secrets.
"The documents are being upgraded at the request of the intelligence community because they contain a category of top-secret information," State Department spokesman John Kirby told the AP.
The State Department is refusing to release another seven e-mail chains comprising 37 pages of correspondence, with one intelligence official telling Fox News the messages are "too damaging" to make public under any circumstances. Intelligence sources said they were concerned copies of the e-mails may exist elsewhere, and even a partial release could allow those actors to identify "special access programs," intelligence that exists at a level of classification above "top secret."
It's a reversal for the State Department, who for months argued against the intelligence community's assessment that at least 2 of Clinton's e-mails contained highly classified information. Now the number has ballooned to 22, and the State Department refuses to challenge the intelligence community's assessment.
#share#Clinton's presidential campaign, however, was not so acquiescent. "This is overclassification run amok," Clinton press secretary Brian Fallon tweeted shortly after news broke Friday afternoon. "We adamantly oppose the complete blocking of the release of these e-mails." The Clinton camp initially maintained that no classified information existed on her server, and later claimed none of the material was marked classified. They have hotly disputed the existence of top-secret information, arguing that the material previously in question was publicly available in a news article when it was first sent.
#related#As part of a public-records lawsuit, the State Department is set to release thousands of Clinton e-mails on Friday. The agency was supposed to have completed its production of all e-mails by the end of January, but admitted last week that it will fall short of the court-ordered deadline.
The FBI continues to investigate Clinton's private server for the mishandling of classified material and public corruption related to the Clinton Foundation and the dispensation of government contracts. This week, an intelligence source told Fox News that investigators have a sense of "incredulity as to what is being discovered" through the probe.
— Brendan Bordelon is a political reporter for National Review.