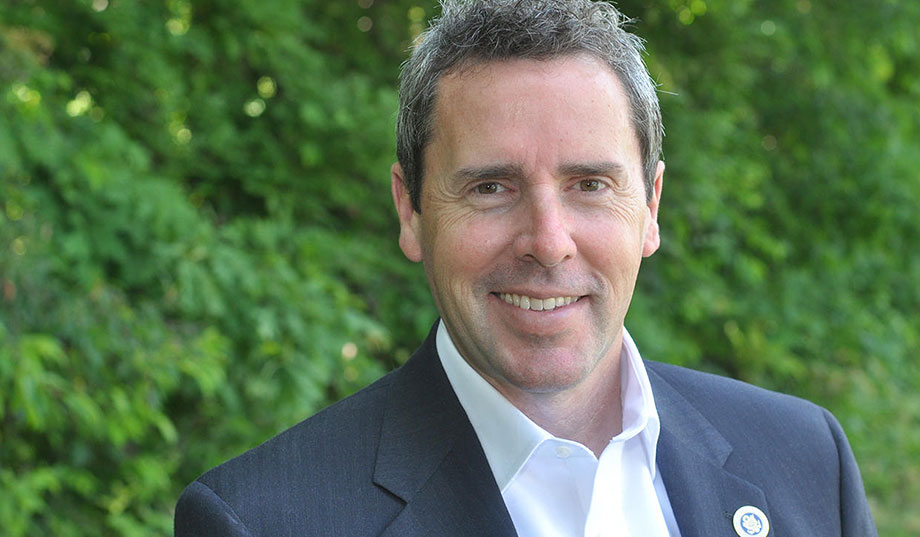 Early last fall, walking off the House floor, newly minted speaker Paul Ryan approached a colleague who's been deemed one of the most anonymous figures on Capitol Hill: North Carolina freshman Mark Walker.
Ryan had a question.
"He said he had a lot on his plate now that he was speaker," Walker recalls. "He asked if I would take an active role in helping drive his anti-poverty message forward. . . . He knew we shared in a belief that community relationships must come before the policies."
Walker chief of staff Scott Luginbill says the congressman was "giddy" when he returned to his office.
The broader conference may not have been entirely familiar with Walker, a disarming, soft-spoken Baptist minister who has long made anti-poverty efforts his calling card. But Ryan, whose own interest in helping the poor goes back decades, was well aware of him. Even before reluctantly entering the speaker's race in October, Ryan was brainstorming ideas for a House task force geared toward inner-city outreach, in hopes of generating a welfare-reform package and a strategy for improving the conference's relationships with communities that typically don't skew Republican. And he often turned to Walker as a sounding board for his plans.
RELATED: Paul Ryan Goes on Offense
Now that Ryan holds the gavel, that task force — officially named "Poverty, Opportunity, and Upward Mobility" — is a reality. In realizing its goals, Walker, whose first move in office was to form a non-profit partnership to fight poverty in his own district, is emerging as an important — albeit virtually unknown — ally.
"I'm not the most wonk-ish person you'll find in the conference," Walker says. "But I feel like I can help when it comes to communicating what our long-term objective is on these issues."
"The party has got to move beyond 'awareness,'" he adds. "There's 'awareness month' this, 'awareness month' that, and that's good. But where's the action with that awareness?"
Walker campaigned as the opposite of a bomb-thrower, championing a more inclusive party that channels anger in a more effective way.
In Walker's eyes, the stereotype of an unfeeling, out-of-touch "party of the rich" has flourished not because the GOP lacks innovative policies — in speeches and conversations with others, he often emphasizes that, when it comes to ideas for fighting poverty, "the truth is on our side" — but because Republican lawmakers have failed to develop personal relationships with the people whom those policies aim to help. He remembers a moment during the party's 2012 presidential convention when RNC officials and lawmakers took the stage to tout their commitment to drawing more minorities and younger voters into the fold.
They were followed just minutes later by a performance from the Oak Ridge Boys, a country and gospel quartet founded in the 1940s.
"Nothing against the Oak Ridge Boys," he says, "but we're saying we need to reach out to younger people and different demographics, and then we show that, quite literally, we're still just playing to the base."
RELATED: Ryan Hopes for Big Reforms, but GOP Nominee May Have Other Ideas
Walker says that moment helped crystallize his decision to run for Congress two years later. A casual observer could be forgiven for looking at the facts of the race that subsequently propelled him to Washington and assuming that he won his seat as a standard-issue tea-party insurgent. But Walker campaigned as the opposite of a bomb-thrower, championing a more inclusive party that channels anger in a more effective way.
What ultimately put him over the top, according to Greensboro News & Record reporter Joe Killian, who covered the race, was the "intelligence" communicated through his "charming, 'backwoods-preacher'" persona, which allowed him to discuss "less popular" issues with conservative crowds.
"He talked about how government could be an instrument for helping specific groups, for eliminating 'food deserts' in the county," Killian says. "Some people thought that was a little strange, but he never passed up an opportunity to do that."
#share#On the trail, Walker also frequently emphasized the endorsement of Odell Cleveland, a black preacher and one of the best-known Democrats in the district, whom he had befriended during a years-long collaboration on homeless outreach, among other initiatives. For Walker, highlighting Cleveland's endorsement was a no-brainer. Greensboro is over 40 percent African-American, and he says it was important for him to show that his support "was representative of who actually lives there." (He's applied the same principle to his D.C. office: his legislative director, Dwayne Carson, is the only African-American LD in the GOP conference.)
Now that he's in Congress, he's made helping the needy a centerpiece of his tenure. His first move as a member was to create the Health, Opportunity, Poverty, and Education (HOPE) Commission, a "non-partisan, volunteer board" that enlists non-profit and community leaders in his district to tackle issues that face the "underserved and underprivileged." Each quarter, the board, led by Cleveland, focuses on one of the four issues in its name: Right now, they're working on "Health," partnering with a cluster of retired dentists in High Point, N.C. to plant the area's first free dental clinic.
RELATED: Restoring the First Branch
But while Congress has afforded him a broader perch from which to realize his mantra of converting awareness into action, Walker says it's also given him a clearer understanding of just how much the party has gotten in its own way. He believes the party had made progress in repairing the damage done by Mitt Romney's infamous "47 percent" comment in 2012, before the "vitriol being spewed" by "two or three candidates" along the campaign trail inflicted fresh damage. (He declines to name names.)
"Reagan never had to make his arguments based on perception. He argued the substance of the policy," Walker says. "To call people fat and stupid and all this kind of stuff . . . who are you helping with that? How is that moving conservatism forward?"
It is also true, however, that Walker himself has been accused of promoting such rhetoric. On the trail, answering a question about whether military force should be used to secure the border, he said that if "foreigners" were caught "sneaking in with drug cartels," he wouldn't rule out a "laser and blitz" approach "with a couple of fighter jets." The comment got national attention, prompting GQ to name him one of the nation's "20 craziest politicians." While on the whole there's been very little press attention paid to Walker, first impressions stick. So in dispelling stereotypes of the GOP, he's also had to correct misperceptions people have of him personally.
#related#Walker, of course, is not the only Republican congressman who's emerged as a key proponent of anti-poverty efforts designed to grow the party's tent. Andy Barr, Tom Reed, and Bob Dold are among those who have spearheaded legislation that would tackle the issue in the House. But the humble manner and soft Southern drawl that have made Walker more welcome than the average Republican congressman in inner-city communities also make it difficult to spotlight his efforts: It's like pulling teeth to get him to talk about his accomplishments, or even use the pronoun "I." (He prefers an often-ambiguous "we.")
Especially in a time when the issue of poverty is drowned out by seemingly more immediate concerns, vocal advocacy matters. But Walker is committed to the course he's charted thus far. "You can go out there and have a few bomb-throwing statements. But we're patient that in time we'll accomplish what we want to accomplish," he says. For now, he's piecing together a plan to partner with community groups for inner-city outreach in Cleveland during the RNC, which he hasn't yet advertised.
Walker's willingness to engage in such efforts, born out of deeply held convictions and an evangelist spirit, could make him Ryan's most important ally in rallying members around a new vision for the party — if only they knew he existed.
— Elaina Plott is a William F. Buckley Fellow in Political Journalism at the National Review Institute.