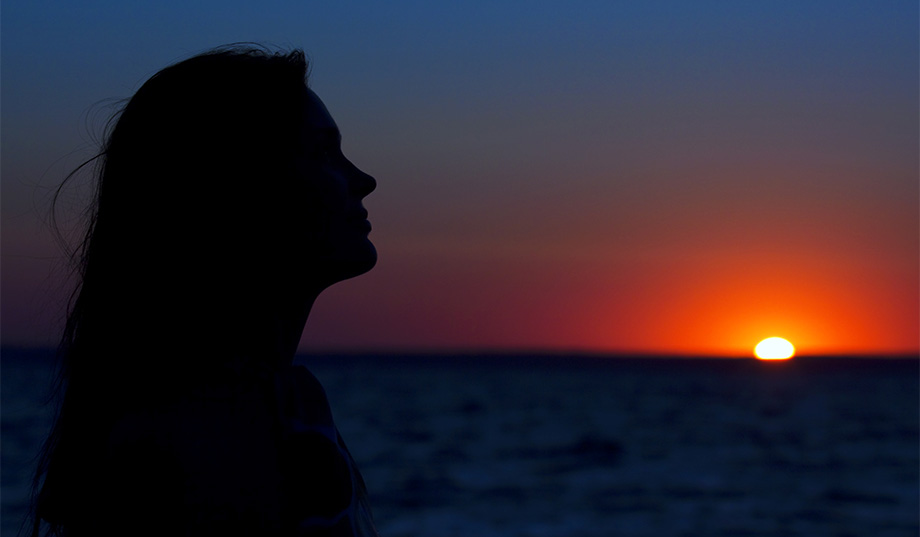 What Donald Trump doesn't know about keeping hope alive.
'I skipped out of the confessional," she said. An overwhelming burden had been lifted.
For 29 years, Veronica (I've changed her name to protect her privacy) had avoided the Church and lived in "constant fear," as she describes it, "that my secret would get out and the people I loved the most would be hurt the most."
She had had two abortions. The first was at age 18, when "I made a choice I didn't want to make," as she remembers it, all too well.
For 29 years, the open wound of those two abortions affected every one of her relationships. "I felt like I was the only woman who had an abortion who felt so alone and isolated."
Our culture and our politics do give women that impression: It's but a choice, an exercise of freedom. It's even expected, in certain circumstances, if one wants to have a career or continue a relationship. All these things are lies — especially the impression that there are no long-term consequences, that such intimate violence wouldn't naturally change one's life, so brutal a reality it is.
Veronica, influenced by her husband's religious awakening, came to feel a tremendous need to confess her abortion. Previously she had had no idea how she would ever manage to tell a priest about what she had done. When she finally did, he was "so tender, so loving," she remembers. And he told her about a group of "gals," as he put it, who help women and men with healing after abortion. You need healing, he told her, urging her to seek out the Sisters of Life, which she eventually did.
RELATED: Please Politics, Help, Don't Cause More Hurt on Abortion
"The Sisters were so gentle and so joyful," she recalled during recent testimony to a pro-life commission that advises Cardinal Timothy Dolan of New York. The Sisters welcomed her and other women to a healing retreat, using words like "courage." That one stuck in Veronica's mind perhaps the most. "We used the word 'abortion.' The Sisters used it without condemnation."
"We were able to walk past shame and fear."
"The Sisters radiate the mercy of Jesus."
They do this, of course, without compromising, without confusing anyone about where they stand on abortion; after all, they dedicate their lives, at radical personal sacrifice, to cultivating and nourishing a culture of life and love.
RELATED: No, Women Are Not 'Punished' for Having Abortions
"Go, pick up the pieces lest they be lost" (John 6:12). Cardinal John O'Connor used to quote this in urging his flock to minister to parents whose children had been aborted. Maybe a woman chose abortion somewhat casually. Maybe she felt she had no choice. There may have been a confluence of factors of lack of support or fear or even an impression of empowerment. Maybe the father insisted on it. Maybe he was told to have nothing to do with it. Whatever the circumstances, the late archbishop of New York wanted to help lives be saved and flourish, as does the current one. The Sisters of Life offer regular opportunities for hope and healing, with retreats and other means of accompaniment for anyone who wants to encounter God's "limitless" mercy.
#share#This is the side of the pro-life movement that isn't usually in the headlines. Abortion seldom makes the front pages — not unles, say,  a major presidential candidate puts his foot in his mouth. And so it was when Donald Trump answered a very typical question from Chris Matthews. The MSNBC host was asking about the mainstream caricature of those who oppose abortion. And Trump, betraying a total unfamiliarity with the ministries and attitudes and heart of the movement, bought into and fed the caricature.
It would do him good to meet the community of women religious that O'Connor founded 25 years ago. The cardinal had pledged that anyone who was pregnant and needed help could come to the Church in New York and find it. The Sisters would be at the heart of that help. 
RELATED: Punishing Women for Abortion — Trump Contradicts Centuries of Legal Experience
O'Connor founded the Sisters of Life so that men and women who felt as if their lives had ended with the abortion of a child would come to know better. He wanted them to be healed. He wanted them to know of the love of their Creator, and to have an opportunity to develop a relationship with Him and with the child who was missing from their lives.
When the Trump controversy exploded, the New York Times, noting what seemed like a unanimous rebuke of Trump by pro-life leaders, quoted a political scientist as saying, "It's been a very successful message, portraying women as victims. Trump's remark really conflicts with that strategy."
#related#For women like Veronica, it's not so much a strategy as the chance for transformation. They come to trust themselves and their children to the merciful hand of God.
I spent Holy Saturday with the Sisters of Life, during one of the rare times when they are not out and about, healing wounds and saving lives. This day, they were in complete silence, encountering the love of a God who would willingly die on a cross for the salvation of man. They began the morning singing the Lamentations of Jeremiah. It seemed the cry of our day, of women and men for whom any mention of abortion is like salt in a wound. For the likes of the Sisters of Life, hope is not a strategy but the answer to every painful question. If Donald Trump or Hillary Clinton encountered them, he or she and our politics might never be the same. They certainly wouldn't hurt as much.