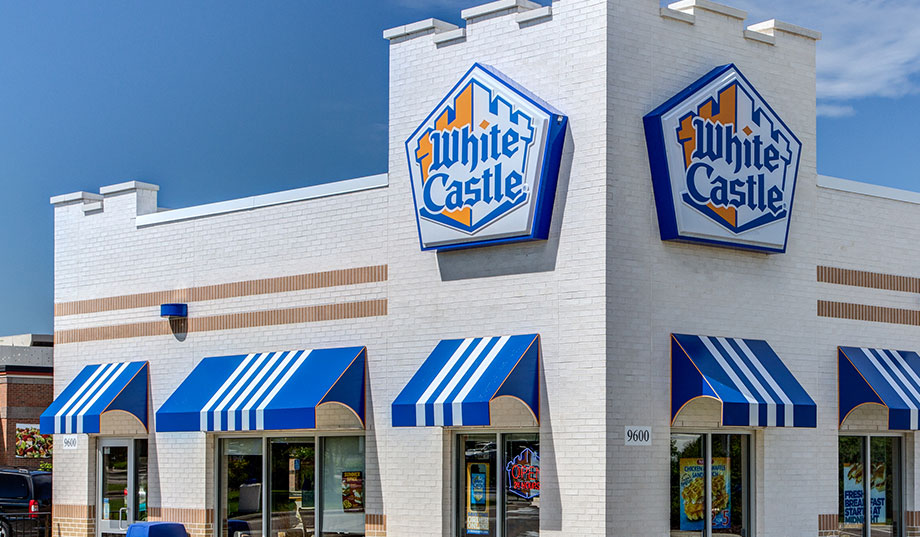 'This is something that's become a bumper sticker," Jamie Richardson tells me. "But it hasn't really been thought through. There is a better way to get people out of poverty than hiking the minimum wage."
Richardson is a vice president at White Castle, the chain of famously white-painted and turreted burger joints specializing in slider-style hamburgers in the Midwest and Mid Atlantic. (Let me pause for a moment: If you've somehow made it through life without visiting this family-owned American treasure, stop reading this article, make like Harold and Kumar, and get yourself to the Castle . . . I'll wait.)
White Castle, established in 1921 in Wichita, Kan., now operates more than 400 locations, with many in the New York City metropolitan area, which makes the news of New York governor Andrew Cuomo's signing a bill that steeply hikes the minimum wage deeply personal. The wage will go from $9 to $15 an hour by 2018 in New York City, with the rest of the state seeing a more gradual phase-in schedule.
"We've been in New York for a long time," Richardson says. "Castle No. 2 over on Fordham Road opened in 1930."
Unfortunately, despite the Castle's Empire State history, the road ahead may be difficult: "We're disappointed. What this means for White Castle is we really have to evaluate how we manage our business," Richardson tells me. "About 30 percent of every sales dollar covers the pay of our hourly workers, and that doesn't include management."
RELATED: The Minimum Wage Makes No Sense — Let's Do It Anyway!
"It's our biggest investment, our biggest cost. And it's one that if we see increase dramatically through fiat, and we don't do anything — it's unsustainable," Richardson says. "We are in uncharted waters."
Of course, Cuomo, California governor Jerry Brown, Hillary Clinton, and minimum-wage activists across the country think that dramatically raising the minimum wage will be a boon to workers and that business can handle the cost increases without too much trouble.
"By moving to a $15 statewide minimum wage and enacting the strongest paid-family-leave policy in the nation, New York is showing the way forward on economic justice," Governor Cuomo said after signing the minimum-wage legislation on April 4. "These policies will not only lift up the current generation of low-wage workers and their families, but ensure fairness for future generations and enable them to climb the ladder of opportunity."
RELATED: Minimum-Wage Laws: Ruinous 'Compassion'
But Cuomo's idea of "economic justice" is a long way from the dollars-and-cents reality of running a burger business. If labor costs rise dramatically, White Castle will have to balance its books by raising prices or changing its business model so that it needs less labor.
"Is there any room to raise prices to cover costs?" Richardson muses. "We think we'd need to increase menu prices by something like 50 percent. It's not something we've done before. It'd be catastrophic."
White Castle is proud of providing what for many of its workers is the first rung on the ladder of employment.
In fact, Richardson says that White Castle has historically seen its customers react noticeably to even slight increases in menu prices. "Some people think that we can just raise menu prices to cover the increased labor costs," he says. "But it's a ripple effect. We're not the only place to eat, we compete with other restaurants. And people always have 'L cubed': Making Leftovers Last Longer."
Richardson says — and common sense dictates — that if menu prices at fast-food chains shoot up by anywhere near 50 percent, many people will stop eating out as much, replacing trips to White Castle with trips to the grocery store. Customers can always vote with their feet and their dollars.
But thinking through the implications of raising prices to cover increased costs, which could reduce sales, isn't what irks Richardson the most: To him and to White Castle, New York's minimum-wage hike is a threat to a culture of opportunity in the neighborhoods that they have always called home.
"Candidly, this could create a whole generation of kids who won't get their first job," Richardson laments. "We're in tough neighborhoods — and White Castle hasn't abandoned those neighborhoods. On the surface, higher pay seems noble, but it's not — because it denies the reality of the free-enterprise framework that has allowed small businesses like ours to thrive."
#share#White Castle is very proud of providing what for many of its workers is the first rung on the ladder of employment. And it loves to promote from within. Richardson tells me that of White Castle's 450 top employees in restaurant operations, "444 of them started out behind the counter in an hourly job." Susan Milazzo, the regional director in charge of the 35 Castles in the greater New York City area, is a prime example of a worker who started out on the bottom rung and worked her way up.
But some of White Castle's successes are even more exceptional: Richardson tells me the story of Jahangir Kabir, a Bangladeshi immigrant who came to America without knowing a word of English. He got a job as a cook at a White Castle and learned the vernacular by interacting with customers. In four years, he was a general manager. On the way to being promoted to district supervisor in charge of eight Castles, Kabir went to school, earning an MBA from St. Joseph's College in Brooklyn in 2005. Recently he completed a Ph.D. in business administration — and it all started at White Castle, cooking fries.
RELATED: The Insidious Political Power of Minimum-Wage Laws
"That's Jahangir," Richardson beams. "That's what we're all about. It's a virtuous circle if kids can get that first job. We really believe that. Maybe Jahangir's story is exceptional, but Suzy's isn't — hers is actually pretty common."
White Castle knows that not all of its hourly team members will, like Kabir and Milazzo, make careers out of White Castle — and it's just fine with that.
"We know that Millennials aren't thinking they'll stay at White Castle for 30 years," Richardson says. "We view it as the start of the path. That's true if you stay at White Castle or move on to something else. The skills you gain, you can take to the next role: learning how to apply for and get a job, learning how to show up, learning a work ethic, making a paycheck, and having fun."
If restaurants and other business can't stay in the black, they won't be offering many jobs to anyone.
All of this might be in jeopardy if White Castle and other similar business couldn't afford to hire many entry-level employees. In the hyper-competitive restaurant industry, margins are slim — Richardson says that, in a typical year, White Castle hopes to achieve a net profit of between 1 and 2 percent — and if labor costs go up, many restaurants will turn toward labor-cost-cutting automation or business models that don't require many employees. That means a lot of kids won't get that first job. After decades of baggage check-in kiosks at airports, ATMs, and self-check-out lines at the supermarket, is it really so hard to imagine automation replacing the kid behind the counter at burger joints?
But this is about more than wages — White Castle has offered benefits and retirement programs for decades. It's about the opportunity to work, to take the first step up the ladder of life, to get started.
"Out-of-work kids who don't have an opportunity to work get in trouble. We want to offer kids jobs, offer kids work," Richardson says. "There's dignity in that."
RELATED: Raising the Minimum Wage Is the Perfect Way to Kill the Summer Job
But if restaurants and other business can't stay in the black, they won't be offering many jobs to anyone — short-circuiting the process of building the skills that young workers need to take the next steps in life. New York's minimum-wage laws purport to offer equality — but at the cost of offering workers opportunity. And minimum-wage hikes mandated by state and local governments aren't happening in a vacuum: The federal government is unilaterally changing overtime-work rules, also driving up costs. The common theme is that governments at the local, state, and federal levels are presuming to know more about how businesses run than do their operators.
"As a family-owned business, White Castle has been around a long time — but now we have to assess things and ask: Where do we need to be at, by when, to make sure our business remains viable?" Richardson says. "New York says, 'We're open for business,' but sometimes it seems like the only door that's going to be open is the exit door."