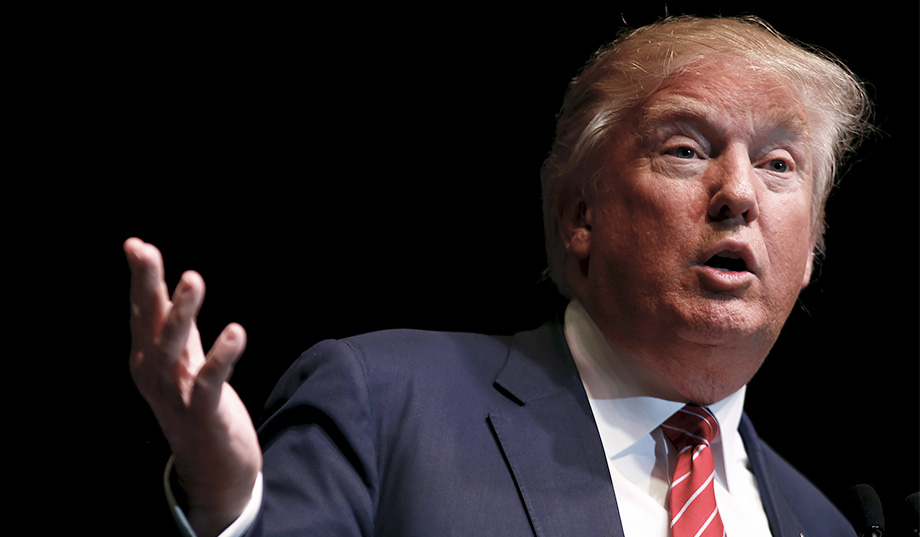 Any insurrection would face long odds, but that doesn't mean it's impossible.
A delegate insurrection against Donald Trump at the Republican convention in Cleveland would face long odds of success, but it's possible.
A new e-book by two Republicans argues that the conventional wisdom perpetuated by media coverage of the nomination process has gotten it exactly wrong: Delegates are rarely if ever bound to their candidates. Curly Haugland, a Republican National Committee member from North Dakota since 2004, and Sean Parnell, former vice president of the Heartland Institute, contend that the delegates are free to oppose or support any candidate they choose, unless the convention's Rules Committee explicitly decides otherwise:
Delegates to the Republican National Convention have had, at every convention from 1856 through 2012, the full freedom to vote their consciences on all matters recognized and protected in the convention rules — with the single notable exception of 1976, when the campaign of incumbent President Gerald Ford pushed through a change in the rules as part of a strategy to deny the nomination to former California Gov. Ronald Reagan.
Steve Lonegan, a former New Jersey gubernatorial candidate, is one of the key backers of a group called Free the Delegates, He, too, argues that no formal unbinding is required, since no delegate is bound by their pledge to a candidate until the Rules Committee decides they are. Of course, most state Republican parties have written rules for their delegates, binding them for a certain number of ballots. Do national-party rules trump state-party rules?
The task before the rebellious anti-Trump delegates is considerable. They first need to get 57 members of the 112-member Rules Committee to affirm that they may vote their consciences and reject the candidate they have pledged to support. The Rules Committee consists of 112 Republican delegates — one man and one woman from every U.S. state and territory, plus Washington, D.C. It is chaired by former Utah congresswoman Enid Mickelsen and co-chaired by longtime RNC member and GOP lawyer Ron Kaufman. Neither figure is seen as a Trump loyalist; both are thought to be allies of the previous nominee, Mitt Romney, who remains intensely critical of the real-estate mogul. It is, thus, conceivable that the Rules Committee might side with insurgent anti-Trump delegates. BUT . . . 
 . . . The rules decided upon by the Rules Committee must then be ratified by 1,237 of the 2,472 delegates. Right now, Trump is estimated to have about 1,542 delegates committed to him, at least on paper, in Cleveland. More than 300 would have to abandon him on a rule-change vote and a subsequent nomination vote for an insurrection to succeed. It could happen, especially if Trump continues to seem headed for electoral disaster in November, but it's unlikely.
RELATED: Trump Thinks Doubtful Delegates Are Hostile, but They Just Fear Reality 
Still, over the weekend, House speaker Paul Ryan offered a comment that Lonegan perceives as a green light to delegates: "The last thing I would do is tell anybody to do something that's contrary to their conscience," Ryan said. "This is a very strange situation. This is a very unique nominee."
Even before Monday morning's news that Trump had fired his campaign manager, Corey Lewandowski, he was finding it exceptionally difficult to bring skeptics on board and soothe Republican nerves.
#related#"They shouldn't be talking so much," Trump said of dissenting congressional Republicans on CBS's Face the Nation Sunday. "They should go out and do their job. Let me do my job."
You can't make a Republican official endorse a candidate he doesn't want to endorse, or quietly assent to a statement from the nominee that he opposes or finds offensive. Can you make a delegate vote for a candidate that offends his conscience? The Convention Rules Committee is going to resolve this one way or the other shortly — and the GOP nomination may hang in the balance.
— Jim Geraghty is the senior political correspondent for National Review.