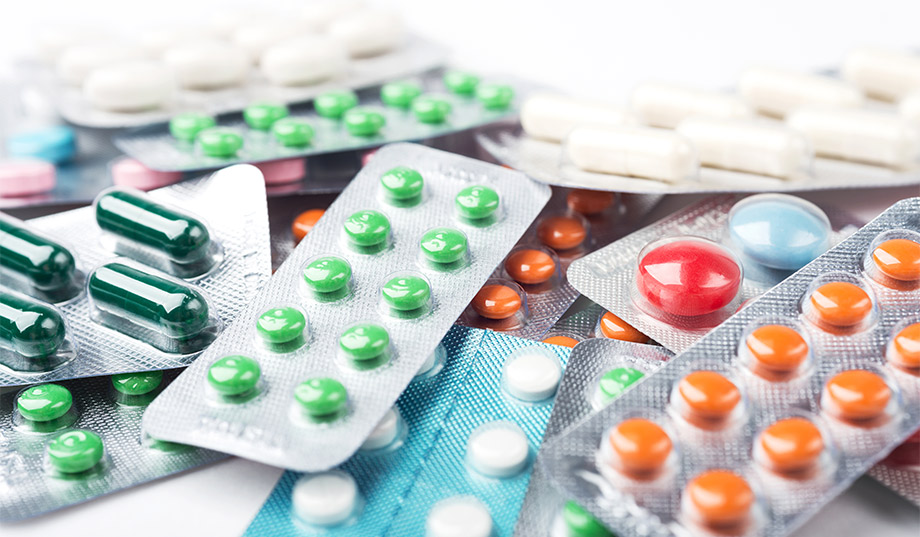 Consumers and generic-drug companies would pay the price.
President Obama's health-care regulators have a message for the generic-drug industry and for the consumers who now benefit from an affordable, robust supply of life-saving medications: "We're from the government and we're here to help."
That's essentially what top officials from the Food and Drug Administration, including Janet Woodcock, director of the FDA's Center for Drug Evaluation and Research, have said when asked to defend a costly, burdensome proposal that calls for generic-drug companies to move instantaneously and unilaterally to modify their product labels whenever they receive new safety-related information. While the FDA claims that this change would provide generic-drug companies with more latitude and dexterity to accommodate patient and provider needs, the sad reality is that it would only serve to accelerate costs, discourage innovation, and spur litigation.
The stated objective of the proposed rule, which was first issued back in November 2013, is to "create parity" between companies, largely brand-name drug companies, filing new-drug applications (NDAs) and those, largely generic-drug companies, filing abbreviated new-drug applications (ANDAs). Under the new rule, companies filing for an ADNA would be required to submit what is known as a Changes Being Effected supplement (CBE-0) to adjust their labeling as new safety information is made available. So generic-drug companies would be burdened by a requirement that up to now only brand-name drug companies had to shoulder.
Just to be clear: The labels in question are not the ubiquitous pill-bottles labels that drug consumers are accustomed to seeing. Rather, the new FDA rule would affect the more copious and complex labels that doctors, pharmacists, and other health-care providers rely on to keep themselves informed about the drugs they are prescribing to patients.
Here's the real kicker.
The FDA proposal in its current form would allow for multiple and highly varied versions of drug labels for therapeutically equivalent products. This is a recipe for confusion in an area where there is no substitute for clear, unambiguous instructions. If the FDA approves the proposal, it will mark a radical departure from the FDA's previous, well-reasoned position in favor of maintaining consistency of labeling on equivalent brand-name and generic products. In 1989, in response to comments on the original proposed ADNA rules, the FDA said, "If an ADNA holder believes that new safety information should be added, it should provide adequate supporting information to the FDA, and FDA will determine whether labeling for the generic and listed drugs should be revised."
Current ADNA regulations stipulate that any new safety information must first be submitted to the FDA so that agency officials can operate in partnership with the original drug producer to ensure that any necessary changes are made to the labels. Generic-drug makers then follow up with identical warnings on their labels that are consistent with the FDA-approved changes.
Generic-drug use saved the U.S. health-care system about $1.2 trillion between 2002 and 2012. Since then, savings from newer generic drugs have continued to rise.
The proposed new rule would turn this process upside down by requiring generic-drug makers to alter their labels, submit the information to the FDA, and then wait and see whether the FDA would maintain or drop the changes. So prescribers would be looking at, and working from, the altered labels while the FDA deliberates, and it may ultimately decide to reject them. Under those conditions, how could physicians and pharmacists be expected to distinguish between drugs that are genuinely safe and those that could have harmful side effects?
A survey released through the Generic Pharmaceutical Association (GPhA) and the National Coalition on Healthcare asked these same health-care professionals — doctors, physicians' assistants, and pharmacists — to comment on the proposed rule. From the survey, it is clear that they view it as a potential liability. Almost 80 percent of the respondents said that the disparate labels that would flow from the rule change would create confusion; 81 percent said that FDA approval should be required before any safety information on a label is changed.
An indication of who really stands to benefit from the proposed rule change is that 60 percent of prescribers say that, if it is approved, they will be less inclined to fill out generic-drug prescriptions. Why would that be? And why would the rule change result in what the Generic Pharmaceutical Association describes as "defensive labeling," labeling intended to prevent potential litigation. And why would generic manufacturers suddenly become reluctant to adopt safe, effective drugs, as the GPhA speculates they they would.
The ostensible beneficiaries of the new regulatory policies — the drug industry and consumers — know full well that they are in fact the targets of a political payback scheme that Team Obama has cobbled together in its final months. Once generic-drug makers are directed to update the labels on drugs that others produced, they will become liable for anything that can be construed as inaccurate.
That doesn't benefit generic-drug companies, and it certainly doesn't benefit consumers, who would be forced to absorb the costs of litigation in the form of higher prices. But it would benefit trial lawyers, who are always looking for someone new to sue.
Up to now, generic-drug companies have been largely insulated from litigation, thanks to the Waxman-Hatch Amendments of 1984 and a series of U.S. Supreme Court rulings — Wyeth v. Levine (2008), Pliva v. Mensing (2011), and Mutual v. Bartlett (2013) — that addressed the need for harmony among drug labels. There's an argument to be made that the proposed rule violates the congressional legislation and Supreme Court precedent. The Waxman-Hatch Amendments, which were attached to the Food, Drug, and Cosmetic Act, permitted generic-drug applicants to rely on the safety findings that the original, brand-name drug manufacturers made with respect to their NDAs. This closed a liability loophole that Obama's trial-lawyer benefactors have successfully lobbied to have reopened.
Until recently, the FDA stood poised to issue the new rule in just a few weeks. But for the third time since the proposed change to labeling practices was initially announced, in 2013, the agency has decided to kick the ball the down the road. In response to severe criticism from the pharmaceutical industry and concerned lawmakers, the FDA has settled on a rollout date of April 2017. If the rule becomes a reality in the post-Obama era, it is sure to have an exacerbating influence on already rising health care costs.
One report sponsored by the GPhA concludes that the FDA proposal would increase costs on the generic drug industry by as much as $4 billion a year. That's even worse than it sounds. Keep in mind that generic drugs have played an instrumental role in health-care cost savings. A 2013 analysis from the IMS Institute for Healthcare Informatics found that generic-drug use saved the U.S. health-care system about $1.2 trillion between 2002 and 2012. Since then, savings from newer generic drugs have continued to rise. Moreover, generics now account for almost 90 percent of the prescriptions filled in the U.S.
Unfortunately, much to the consternation of the American consumer, that could all change next spring if the FDA has its druthers.