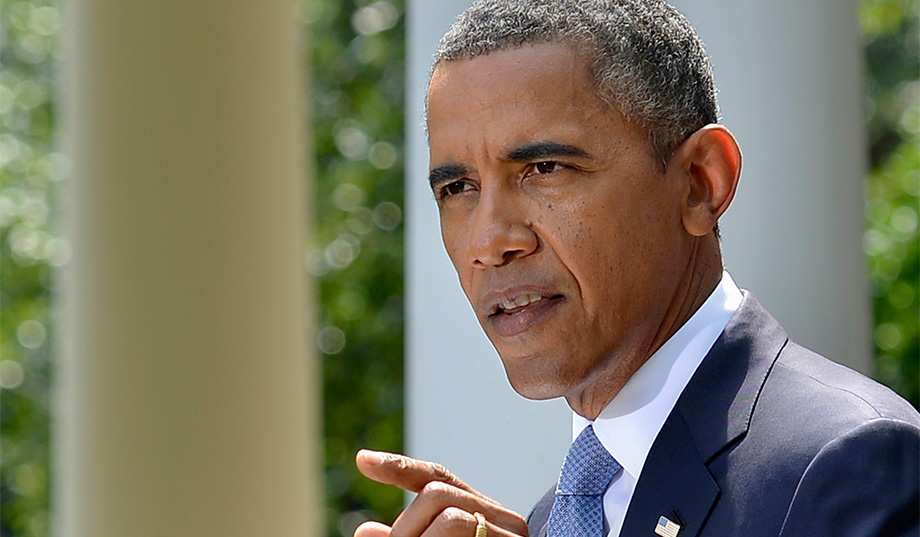 Responding to the Supreme Court's decision to uphold the injunction against his Deferred Action for Parents of Americans and Lawful Permanent Residents (DAPA) executive amnesty and the attempted expansion of his Deferred Action for Childhood Arrivals ​(DACA) program, President Obama declared that the Court's ruling "takes us further from the country that we aspire to be." The president is exactly wrong. What we ought to aspire to be is a country of laws (with a rational immigration policy), and the Supreme Court has struck a blow toward that end.
In late 2014, the Obama administration unveiled a plan to grant unilateral amnesty to more than 4 million illegal immigrants residing in the United States, in addition to the more than 2 million illegal immigrants potentially excused under DACA. The president claimed that DAPA, like DACA before it, was nothing more than an exercise in "prosecutorial discretion."
Last February, Texas federal judge Andrew Hanen issued an injunction blocking implementation of the order, which was upheld in November by a 2–1 majority of the Fifth Circuit. According to the appeals court, Texas had standing to sue because implementing DAPA would undoubtedly have an impact on the state's treasury, and the judiciary had a right to review the case because "deferred action . . . is much more than non-enforcement: It would affirmatively confer 'lawful presence' and associated benefits on a class of unlawfully present aliens."
The Supreme Court's decision to uphold the injunction does not address DAPA's legal merits; it sends the issue back to the lower courts. But it is effectively a rebuke of the administration's high-handed unilateral rule. The president's justification for his action was always risible. There is no Congressional Inaction Clause in the Constitution. The refusal of Congress to address a problem does not grant the president authority to do so. And there was nothing discretionary about the president's edicts — they were meant to be sweeping changes in the immigration rules for broad categories of people, and they were treated as such by immigration officials.
President Obama opted to insinuate that his opponents were bigots engaging in a politics of fear.
Characteristically, Obama refused to acknowledge that half of the Supreme Court and half of the nation's state attorneys general might have valid legal arguments for opposing his executive amnesty. He opted instead to insinuate that his opponents were bigots engaging in a politics of fear, trying to "wall [them]selves off from those who may not look like us right now, or pray like we do, or have a different last name." He went so far as to assert that the Supreme Court's decision forces us "to decide whether we're a people who accept the cruelty of ripping children from their parents' arms, or whether we actually value families."
As for DAPA, the president indicated that, while the policy "can't go forward," "enforcement priorities developed by my administration are not affected by this ruling. . . . As long as you have not committed a crime, our limited immigration-enforcement resources are not focused on you." His constant reference to "enforcement priorities" is a joke. The administration's true priority has been non-enforcement, and deportations from the interior have plummeted. Preliminary numbers from the Center for Immigration Studies indicate that new arrivals of illegal immigrants have been trending upward over the last two years.
Advocates of amnesty, including the president, like to pretend that the only policy alternatives are some version of the Obama amnesties and Donald Trump's proposal for an immediate mass deportation. But the sensible course would be to enforce the laws we have on the books now — both at the border and at the workplace — and reduce the illegal population over time. Only later should a broader deal be considered (and any such deal should reduce levels of low-skilled legal immigration). The Supreme Court's decision is at least a reprieve from a wide-ranging amnesty. It now falls on Congress to insist on a better policy — and to protect its prerogatives going forward.