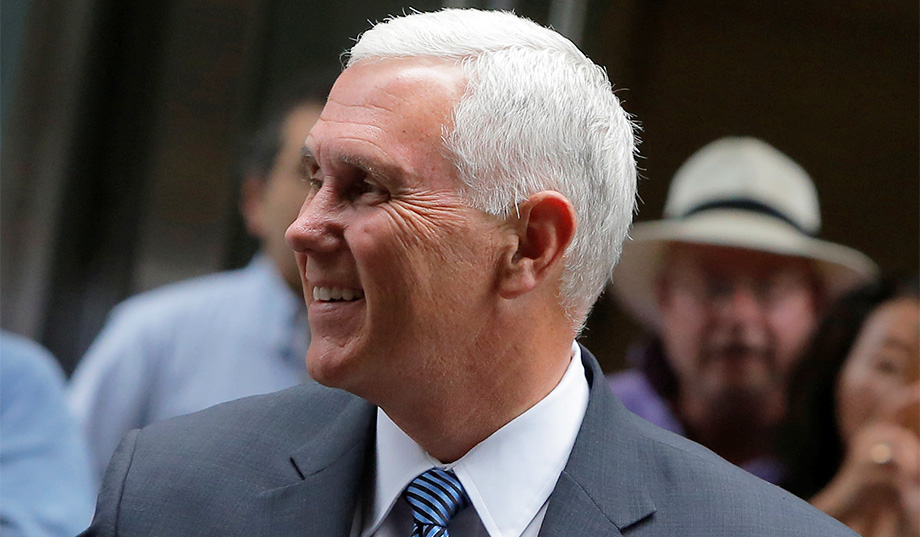 Indiana governor Mike Pence is a conservative, which is why he endorsed Ted Cruz in the presidential primary. By selecting him to be his running mate, Donald Trump is reassuring conservatives and Republicans that they would have a place in his administration. That's a welcome gesture. But in other respects the selection is a bit puzzling.
Traditionally, vice-presidential candidates defend the presidential nominee to the hilt. The role is not an obvious fit for Pence. He was a disappointing spokesman the one time he was in the national spotlight. His halting defense of his state's religious-freedom law last year contributed to a political fiasco and, worse, a partial repeal of that law. He also disagrees with Trump on trade, immigration, and entitlements. If we're lucky, Trump will learn something from Pence about how Indiana is benefiting from foreign investment and trade-related employment.
Pence could be a generally salutary influence on Trump's campaign and possible administration, depending on how much Trump intends to lean on him. If a President Trump decided he would leave the budget and the selection of judges in his vice president's hands, it would be all to the good.
But there are limits to what even the best running mate can do. Pence cannot by himself organize the national campaign Trump has not yet put together. He cannot convince Americans that Trump is qualified to be commander-in-chief. He can't keep Trump from getting distracted by vendettas against Elizabeth Warren, or former aides. In short, he cannot save Donald Trump from himself.
POLL: Was Pence the Right Pick for VP?