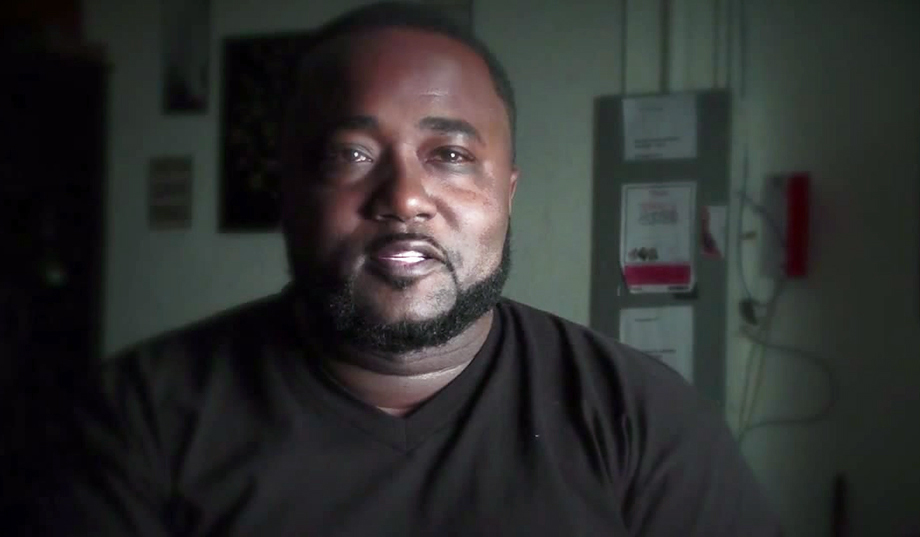 The GOP has an opportunity to make a difference in the inner cities.
When Antong Lucky was growing up, his South Dallas neighborhood was dominated by Crips. But in his teens, he decided to try something different: He became a Blood, the first in Dallas. What followed — drugs, money, violence, prison — is a familiar story. But it has an unusual twist: Antong Lucky is now an adviser to, and friend of, the sitting speaker of the House.
The first part of Antong's story is told in Episode 3 of the OpportunityLives news organization's seven-part mini-series Comeback, which aired online in the spring of 2015. The second installment of Comeback premieres today, one month after Paul Ryan unveiled his "A Better Way" anti-poverty proposal. The two are not unconnected.
In 2012, following the defeat of the Romney-Ryan ticket, Ryan, then chairman of the House Budget Committee, turned his attention to the problem of poverty. He found a resource in an old friend, also a protégé of Republican reformer Jack Kemp, Bob Woodson. In 1981, Woodson had founded the Center for Neighborhood Enterprise, which sought "to help residents of low-income neighborhoods address the problems of their communities" (a mission it continues today). Woodson served as Ryan's entryway into a world unfamiliar to many people on Capitol Hill: the grim world of American poverty.
Since late 2012, Ryan has been traveling across the country, visiting some of America's most desperate neighborhoods, spending time especially in the inner cities of large metropolitan areas, from San Antonio to Milwaukee. In April 2014, Buzzfeed's McKay Coppins joined Ryan for a trip to Indianapolis, where they met with "ex-convicts and reformed drug dealers, recovering addicts and at-risk youth" at the Emmanuel Missionary Baptist Church, the site of Pastor Darryl Webster's transformational urban ministry. "Ryan is doing something rather unprecedented for a Republican," wrote Coppins: "He is spending unchoreographed time with actual poor people."
A similar meeting took place in Dallas. There, Woodson introduced him to Antong Lucky and Omar Jahwar. Pastor Omar, who leads Kingdom Worship and Restoration Church, is the founder of the Urban Specialist program (formerly known as Vision Regeneration). "Urban specialists" are Pastor Omar's team of mentors, largely former gang members, who have returned to the neighborhoods they grew up in to try to steer the newest generation onto a better path. Pastor Omar insists that the best people to solve social problems such as gang violence or drug addiction are those who experienced those problems and overcame them — people such as Antong.
Pastor Omar's urban-specialist model has proven itself in Dallas. The Dallas Independent School District works with Pastor Omar to get urban specialists into schools across the district, and he has an enthusiastic supporter in Dallas police chief David Brown. And he believes that the model can be applied anywhere — from schools to courtrooms to corporate America. Urban specialists are, in Antong's words, "interpreters": "This country's been missing the true interpreter; this country's been having people interpret who don't understand what they're interpreting." Having mediators who can "translate" between what are often two wildly different worlds — for example, the world of the newly released convict and the world of the 9-to-5 job — can be the difference between success and recidivism, or worse. "I don't think this is an additive," says Pastor Omar. "This is the main ingredient." Without urban specialists, he contends, revitalizing destitute and desperate communities is pretty much impossible.
Ryan's approach prioritizes the action of individuals and small organizations over large collectives.
Ryan shares that view. His approach to the problem of poverty has long been shaped, as he has explained, by his understanding of Catholic social doctrine, which prioritizes the action of individuals and small, close-knit organizations over large collectives (e.g., the federal government). As he says in Comeback, Pastor Omar & Co.'s form of transformation "cannot be done with a bill or a policy or some think tank on a white paper. It can only be done by the gift of a person offering themselves to another."
But the federal government can have an important role, and Ryan — who has expressed his distress that the half-century, $13 trillion "war on poverty" has been largely futile — is trying to reshape that role, by asking a simple question many elected officials apparently have forgotten to ask: What anti-poverty efforts are actually working? Pastor Omar has picked up on this: "Most people are asking, 'What do you do?' He's asking, 'What works?'" What works are efforts like Pastor Omar's, it turns out, and "when you acknowledge that these changes are real," he says, "that gives room for the white papers to start, that gives room for policymakers" to break with the tried-and-failed. Pastor Omar hopes that Ryan's support will pique other public officials' interest in the urban-specialist model. It's clear that Ryan hopes the same.
Cynics, of which there is no shortage, have suggested that Ryan's embrace of poverty as his "pet cause" is nothing more than a political ploy, a transparent attempt to distance himself from Mitt Romney's much-maligned "47 percent" remarks during the 2012 presidential cycle. Not so, say Pastor Omar and Antong. "He's a great speaker, a great policy guy," says Pastor Omar, but, more important, "he's become a personal friend for us." Pastor Omar says Ryan called him after the recent attack in Dallas. "He didn't talk about politics, he didn't want anything. He just said, 'I'm praying for you,' and asked, 'What can I do for you?'"
And Pastor Omar hopes that Ryan's efforts do not get bogged down in Washington's fractious politics: "What he is talking about supersedes small-time political ideas. It's really about the human family. That's what makes he and I, and he and Antong, connect."
The trailer for the new Comeback episodes, which features Antong prominently, is titled "What If." That seems to be the question Paul Ryan is asking, as he turns to the intractable problem of poverty across America. And it's people such as Antong and Pastor Omar who may have the answers.